$121,000 awarded by Tufts Health Plan Foundation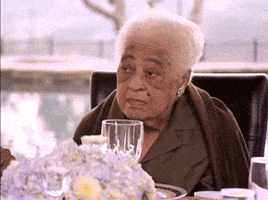 In only 13 years, there will be 100,000 more residents age 65 in Rhode Island, but are there enough aging services and supports to meet the demand?
Recently the Rhode Island College Foundation was awarded a $121,000 grant from the Tufts Health Plan Foundation to support the 2017 Building an Age-Friendly Rhode Island project.
Leaders of the project are RIC faculty members Marianne Raimondo, assistant professor of management and principal investigator; Constance Milbourne, associate professor of marketing and co-principal investigator; and Rachel Filinson, professor of gerontology.
Grant funds will go to support implementation of the project's 2016 Strategic Plan, which addresses nine key areas lacking in adequate services and supports for the aged: communication and information, community and social engagement, economic security, food security and nutrition assistance, health care coverage, housing, supports to remain at home, transportation and walkability in public areas.
Strategic goals include advocating for age-friendly policies and legislative reforms; enlisting municipal officials in piloting age-friendly initiatives in cities and towns; recruiting business leaders to adopt age-friendly business practices; integrating behavioral health care into senior housing; and designing interconnected senior hubs in select neighborhoods in Providence.
The 2016 Strategic Plan was informed by the Aging in Community Subcommittee's report on age-friendliness in Rhode Island, which involved RIC faculty participants and financial support from the Tufts Health Plan Foundation.
Grant funds will also cover faculty stipends, communications, meetings and events, and contracts with external partners.
Partners are The Providence Center, which will integrate behavioral health into senior centers; the Senior Center Directors' Association, which will work on strategies to rethink the role of senior centers and help design expanded, innovative models of service delivery for older adults; and Partnership for a Greater Future Providence, which will design, with local stakeholders, a new age-friendly system of interconnected community hubs in three Providence neighborhoods.
"The groundwork has been laid to pursue age-friendly initiatives in Rhode Island," said Raimondo. "We've assessed the needs of older Rhode Islanders and identified some of the gaps in services and we are ready to move forward to implement strategies."
Raimondo added that the project has also formed the Coalition to Build an Age-Friendly Rhode Island made up of project leaders, faith-based and aging advocacy entities, senior center directors, elder service providers, academics and state agency staff.
"The momentum is building around age-friendly communities, and we are excited to partner with state and local leaders in their work to consider and include older adults," said President of Tufts Health Plan Foundation Nora Moreno Cargie.
"We are proud collaborators on initiatives that promote cross-sector conversations, address challenges and inequities facing communities, and advance policies and practices that support people of all ages."
Since 2008 the Tufts Health Plan Foundation has granted more than $24 million to nonprofits in Rhode Island and Massachusetts that promote healthy living with an emphasis on older adults.