Mystic Aquarium hosts event to examine what this year's major storms teach us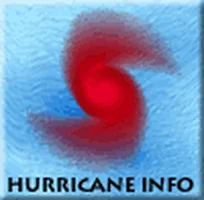 In one of the worst seasons on record, hurricane devastation in Texas, Florida, Puerto Rico and beyond has dominated the news. But, what if a powerful hurricane or another super storm were to hit Southeastern Connecticut? Would shoreline towns and ocean habitats withstand the onslaught?
Learn how Connecticut would fair and how local residents and other organizations can prepare on Wednesday, October 11 at 6:00pm at the La Grua Center in Stonington, in partnership with Mystic Aquarium.
The panel discussion "Coastal Resiliency: Now More Than Ever" will address the critical topic of climate change and coastal resiliency.
Moderated by Katie Cubina, Mystic Aquarium's Senior Vice President, Mission Programs, expert panelists Juliana Barrett, University of Connecticut Sea Grant College Program, Dr. James O'Donnell, Professor of Marine Sciences at the University of Connecticut, and NBC Connecticut Meteorologist Kaitlyn McGrath will shed light on a range of topics related to coastal resiliency.
They will also share Connecticut's experience with severe weather response and recovery. A question and answer session will follow.
Juliana Barrett is with the University of Connecticut Sea Grant College Program. Her work focuses on climate adaptation and resilience as well as habitat management and restoration working with Connecticut's municipalities, NGO's and state and federal partners. She has developed numerous tools and websites for coastal and inland residents on native plantings and habitats.
Kaitlyn McGrath, a First Alert Meteorologist for NBC Connecticut, loves being responsible for breaking down critical information and relaying it to viewers. Her passion for weather was sparked at a young age when she watched Hurricane Bertha tear through Ocean City while she was on a family vacation.
As Executive Director of Connecticut Institute for Resilience & Climate Adaptation (CIRCA), Jim O'Donnell is responsible for bringing together the world class research and outreach capabilities of the University of Connecticut and the extensive practical experience of the Connecticut Department of Energy and Environmental Protection (DEEP) to create and disseminate practical and sustainable strategies to enhance the resilience of the built environment while protecting natural ecosystems in Connecticut and the northeast. In the last decade Prof. O'Donnell has been involved in the development of a permanent ocean observing system in Long Island Sound and the adjacent shelf.
"Coastal Resiliency: Now More than Ever" will be the first in a new series co-sponsored by Mystic Aquarium and the La Grua Center.