Lifeguard jobs at state parks and beaches, internships with Rep. Langevin
DEM Recruiting Lifeguards For State Beaches, Parks, And Campgrounds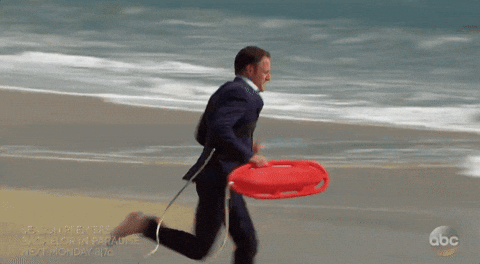 This guy opted to go for both the lifeguard job AND the summer intern
gig with Rep. Langevin.
The Rhode Island Department of Environmental Management (DEM) is seeking qualified lifeguards for the summer season at Rhode Island State beaches, parks and campgrounds.
Full-time lifeguard positions are available at all State swimming areas, including Lincoln Woods, Fort Adams and Goddard Memorial State Parks, as well as at Misquamicut, Scarborough, and East Matunuck State Beaches.
Hourly rates are competitive and range from $12.25 to $13.75, based on location and position level. Rhode Island residents, ages 16 and older, are encouraged to apply.
All candidates must have successfully completed courses and hold valid cards in lifeguard training, first aid, and CPR which includes infant, child and adult.
For those who have not yet had accredited training, there are training classes available at both the University of Rhode Island and the Community College of Rhode Island. Three classes will be held this spring at URI, as follows: April 2-11, April 16-20, and April 28-May 2. At CCRI, classes will be held on May 5-7, and on May 12-14.
DEM's Division of Parks & Recreation participates in employment fairs at local colleges and high schools to recruit for lifeguards and other seasonal positions at state parks, beaches, and campgrounds, and is scheduled to be at the Community College of Rhode Island's Knight Campus on Tuesday, April 10.
If your school is interested in hosting DEM at a job fair, contact Tom Rosa in the Division of Parks & Recreation at 667-6207 or email Tom.rosa@dem.ri.gov.
DEM is also recruiting for other seasonal positions including park rangers, beach managers, laborers, recreational area assistants, and clerical support. A complete list of seasonal employment opportunities is available online. Most positions are full-time and include weekend and holiday hours.
Hourly rates range from $10.10 to $14.75. Applicants to park ranger positions at levels II and III must be 18 years of age or older.
For more information on becoming a lifeguard, visit www.riparks.com. Applications must be completed online at applyri.gov. Paper applications will not be accepted. The State of Rhode Island is an equal opportunity/diversity employer.
Related links
Or you could work as a summer intern for Representative Langevin

Congressman Jim Langevin (D-RI) is accepting applications for interns in his Rhode Island and Washington, D.C., offices for the summer of 2018.

This unpaid program is open to civic-minded college students who are available for at least 10 hours per week.

A qualified candidate will be well-organized, responsible, dependable, and have strong oral and written communication skills.
Responsibilities include drafting constituent correspondence, answering phone calls, and supporting staff members on various projects. College credit is available if approved by the institution.
The
application deadline is April 20
.