Spending Up 90% Over 2014 Midterms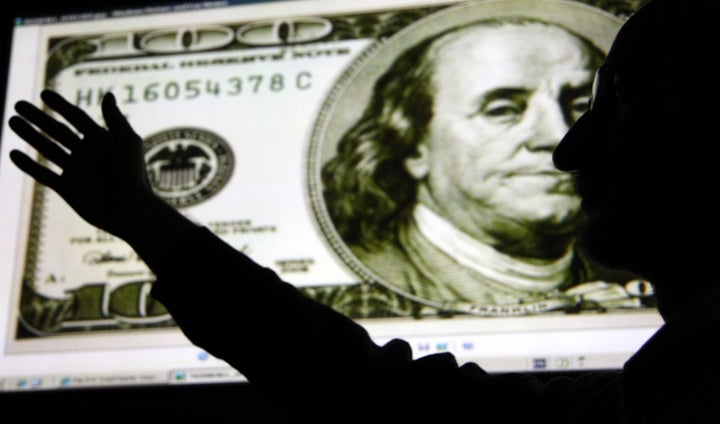 An influx of money from outside spending groups has goosed TV ad spending this mid-term season with a focus on special elections and contested primaries.
In fact, about $65 million was spent on roughly 150,000 ads in House and Senate special elections this cycle in Montana, Georgia, Pennsylvania and Alabama alone.
Overall, dark money groups have funded about a third of the TV ads airing in the House races and almost half of those in Senate races. Put in other terms, two out of every three ads came from an outside spending group, according to the study.
For example, the Koch Bros. group Americans for Prosperity bought tens of thousands of ads during the 2014 mid-terms before disclosing anything to the FEC.
The trend continues this cycle with that same group targeting six critical Senate races and two gubernatorial races with more than 15,000 ads at an estimated cost of $5.4 million. But the dark money group only reported spending $44,643 to the FEC for its activity in a Pennsylvania race for a U.S House seat.
Republicans dominate the airwaves with outside-spending ads. Four out of the top five most active outside groups buying TV ad spots are conservative groups, with American Action Network in the top spot, followed by Americans for Prosperity close behind.
Only two pro-Democratic groups crack the top 10, Save My Care and Majority Forward. Together, they have spent about $3.4 million on roughly 12,000 TV spots.
Meanwhile, the study has shown a sharp spike in TV ad-buys for state races this cycle, especially among gubernatorial races. Those ads nearly doubled to 350,000 this cycle from 174,000 in the same period in 2014, according to the study.
A look at the breakdown of ads for the May 8 primary races alone, which were held in Indiana, North Carolina, Ohio and West Virginia, showed Democrats' TV ads focused exclusively on policy issues.
Pro-Republican TV ads did include some issues, like guns, abortion and immigration, but also included ads that were Pro-Trump, Anti-Obama and Anti-Clinton.
U.S. Election Assistance Commission

– This site gives information on how to register to vote, election day, contact information, candidates and tons of other helpful links. The EAC is an independent, bipartisan commission created in 2002 by the Help America Vote Act.
U.S. Vote Foundation

– This site provides information on how to register to vote, election dates and deadlines, plus information for domestic, overseas and military voters.
Can I Vote

– This is a great and easy resource with information on voter registration, polling places, voter identification and absentee and early voting. It is part of the National Association of Secretaries of State.
League of Women Voters

– This site has a collection of news stories, blogs, local and national resources to help keep you informed on the issues that matter the most right now, from redistricting to immigration. You can also register to vote and learn about your local and state representatives.