Why you resolved to get thinner and fitter this year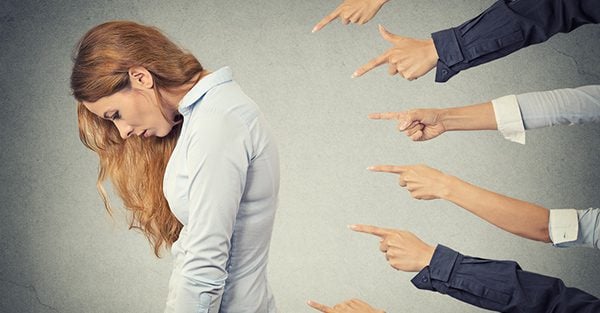 The following article appeared online

on The Conversation

on Jan. 2, 2019 from

Patty Thille

, assistant professor in physical therapy at the U of M.
Did you make a New Year's resolution this year? If so, you are participating in a social as well as a personal ritual.
The patterns of resolutions, considered collectively, reveal what many of us consider to be virtuous.
You'd be in the majority if you chose to work on "healthy living" in some way. Eating healthier and being more physically active are two of the

most popular Canadian

and

American New Year's resolutions

. What drives this particular version of the virtuous life — healthy living as virtue — rather than the many alternatives?
Would you be surprised to hear that the root is Protestantism?
While Western society has

grown less religious over time

, we continue to value working hard and containing ourselves. On occasion we justify letting loose, but resolutions bring us back to that original Protestant core value: Self-discipline.
We could self-discipline ourselves to watch less television, shop less, reduce use of disposable plastics or volunteer more. Why do eating and exercise get so much attention?
We are told fat is lazy, eating sinful
Pro-thinness and anti-fatness rely on two core assumptions: all bodies can be thin through self-discipline with food and exercise, and body size simply reflects personality and commitments to social norms.
Genetics, medication side effects, pollutant exposures, hormonal changes, stress and poorer sleep patterns are all part of the answer.
Fuelling disgust and shame
Unfortunately, unscientific and harmful ideas about thinness and fatness persist through continual messages from the big institutions.
Governments, public health organizations, corporations and the media routinely reinforce the message that self-discipline leads to thin bodies, that we are in a crisis of fatness and that it is up to us to keep ourselves thin no matter the unhealthy pressures put upon our bodies.
The media is rife with judgemental and dehumanizing messages about fatness. This is true of both

news

and

entertainment

media

. Consider the latest offering: Netflix's Insatiable, a show about a girl whose body drops pounds after her jaw is wired shut, then gets revenge on her bullies. The show is something of one long fat joke.
All of these societal messages shape our emotions and thoughts about our own and other people's bodies.
We feel responsible for the size and shape of our bodies, despite the many influences on the styling of our lives and our bodies. We are encouraged to see our bodies and health as personal projects, and as failures unless they conform to a particular ideal.
New visions of virtuous living
What would it mean to refuse such pressures?
But what if we resolved, for the rest of 2019, to express social solidarity while reinforcing other virtues?
We can, for example, resolve to be kinder to each other and ourselves. We can resolve to learn something new in the next three months, or to start a new volunteering gig.
We can collectively invite other visions of virtuous living together.
Jen Wrye, Instructor at North Island College in B.C., co-authored this article.
Research at the University of Manitoba is partially supported by funding from the Government of Canada Research Support Fund.