Boost for fishing, tourism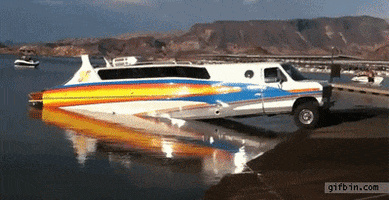 PROVIDENCE - The Department of Environmental Management, in partnership with The Nature Conservancy, will host a grand opening event for the Galilee Boat Ramp Improvement Project at 3 p.m. Friday, June 27.
The improvement project involved the construction of a new, double-lane, 60-foot wide pre-cast concrete boat ramp with two adjacent rows of floating docks. The project also included the elevation and expansion of the existing fixed pier walkway to provide access to the pier and floats for boaters with disabilities. The new double-lane system with added floats will greatly increase the efficiency and ease of use of the facility, and is expected to reduce wait times for users of this busy boat ramp.
The new facility in Galilee is similar in design to the boat ramps at Haines Memorial State Park in East Providence and the Mount Hope Boat Launch in Bristol.



Funding for this project was provided by the U.S. Fish and Wildlife Service Sport Fish Restoration program and by Rhode Island's Salt Water Fishing License Receipts. The contractor for the $723,814 project was Narragansett Dock Works of Narragansett. The accessible boat ramp was designed by DEM Planning and Development staff.





In addition to Governor Chafee, speakers will include DEM Director Janet Coit; Senator Jack Reed; Senator Sheldon Whitehouse; Congressman Jim Langevin; Terry Sullivan, state director of The Nature Conservancy, Rhode Island Chapter; Dr. Deborah Rocque, deputy regional director, Northeast Region, US Fish & Wildlife Service; and Steve Medeiros of the RI Saltwater Anglers Association.