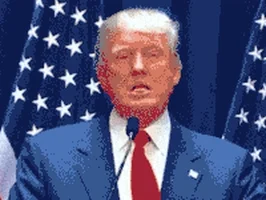 We're roughly two months into the Trump Presidency, and it is the worst start to a time in office I have ever seen. I am not alone in this conclusion. Many Presidential scholars are saying it's the worst start of any Presidency in the history of the country.
Now William Henry Harrison in 1841 talked too long in the cold of his inauguration. He caught pneumonia and died a month later. So, yes, I suppose you could say that his time was worse.
Rutherford B. Hayes had a tough time taking over in his first and only term (1877) after a convulsive, controversial election by the House.
But worse than President Trump's first months? Doubtful at best.
Abraham Lincoln had a terrible time at the beginning—states withdrawing from the Union, civil war beginning and early political mistakes. But he was laying the groundwork for his becoming one of the best, most important Presidents ever.
Is Trump, in a different time and in different ways, laying such groundwork? Well, there may be people who will argue he is. But given present evidence, that's not likely to become a widely held opinion.