Speaker Shekarchi Addresses Reproductive Rights and Innovative Housing Solutions
By Steve Ahlquist in Uprise RI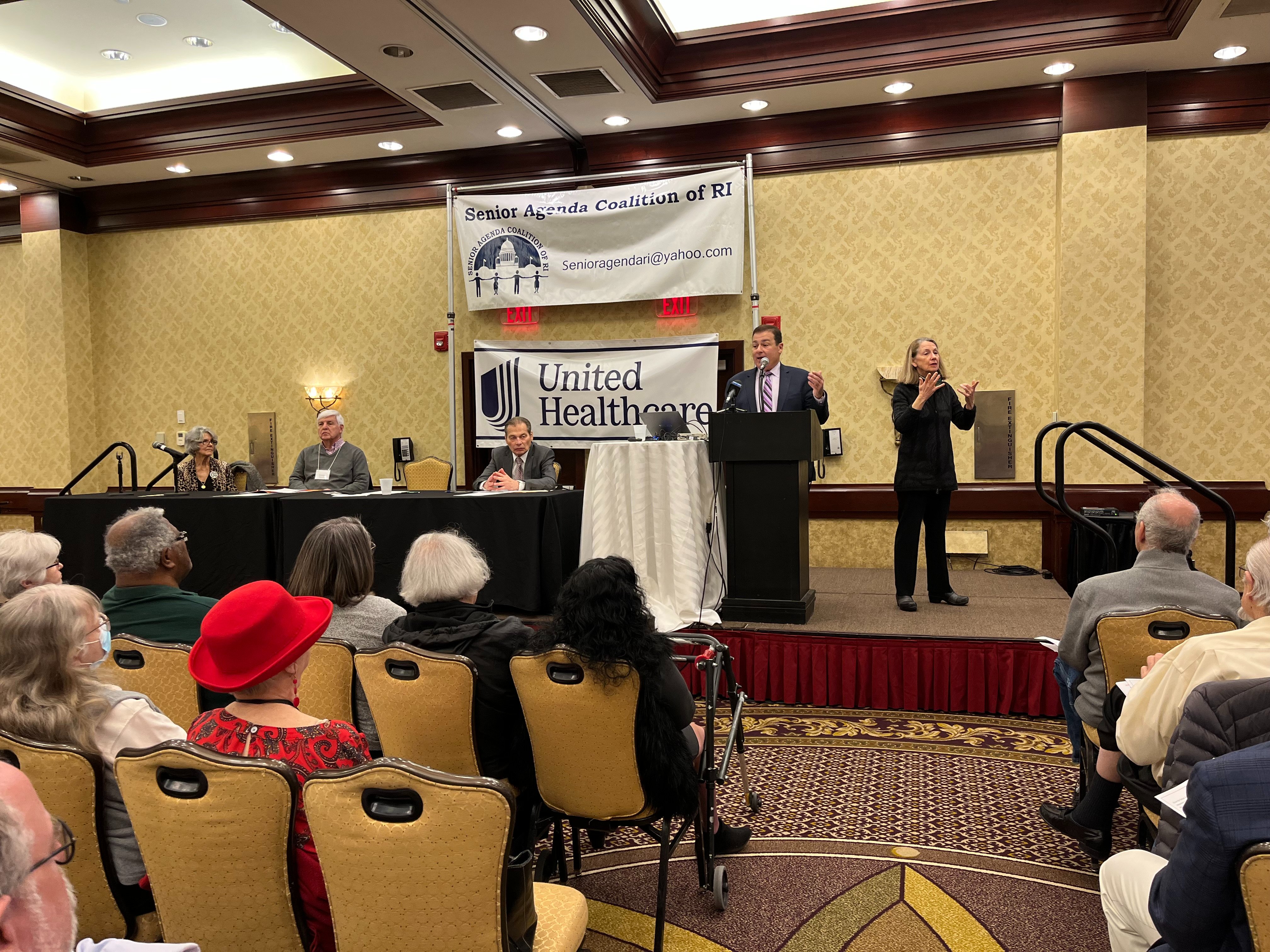 Speaking at the 

Rhode Island Democratic Women's Caucus

 meeting on Monday night, Rhode Island Speaker of the House Joseph Shekarchi (Democrat, District 23, Warwick) touched on some familiar talking points – highlighting the importance of the yearly budget process, for instance – but also dropped some interesting info on reproductive rights and housing.
On reproductive rights, the Speaker said that he expects a vote "relatively soon… sometime in April, I think" on the Equality in Abortion Coverage Act (EACA) currently in both chambers and included as an item in the Governor's budget. This Act would remove the current bans on health coverage for abortions for Medicaid recipients and state workers.
On housing, which the Speaker has prioritized as a major issue with a slate of bills this session to improve and streamline the private sector building of affordable housing, he also highlighted his commitment to a test program on social [or public] housing, with possible statewide expansion to follow, modeled after a successful effort in Montgomery County, Maryland. 
The idea being pioneered in Montgomery County, and being explored in places across the country, is to fund the creation and maintenance of low income and affordable housing with relatively small amounts of public money – stepping in to build housing – especially when market conditions are not right for private developers. The government stepping in when markets fail is something commonly seen in Europe, but rare in market fundamentalist America.