Progressive Charlestown
a fresh, sharp look at news, life and politics in Charlestown, Rhode Island
Thursday, July 19, 2018
URI-led consortium selected to operate new research ship to replace R/V Endeavor
$100 million vessel to be delivered to GSO in 2021
An artist's rendering of the new Regional Class Research Vessel to be operated by URI's Graduate School of Oceanography and home-ported at the University's Narragansett Bay Campus. (Glosten Associates)
The National Science Foundation (NSF) has selected the East Coast Oceanographic Consortium, led by the University of Rhode Island's Graduate School of Oceanography, to operate a new oceanographic research ship, one of only three such vessels in the nation.
Owned by NSF and valued at over $100 million, the Regional Class Research Vessel will be constructed in Louisiana, delivered to Rhode Island in 2021 and home-ported at URI's Narragansett Bay Campus.
Wednesday, July 18, 2018
How to prevent future Trumps
Why did so many working class voters choose a selfish, thin-skinned, petulant, lying, narcissistic, boastful, megalomaniac for president? 
It's important to know, because we need to stop more Trumps in the future. 
The answer lies in the interplay between deep-seated racism and stagnant and declining wages. Both must be addressed.
Some white working class men and women were – and still are – receptive to Trump's bigotry.  But what made them receptive? Racism and xenophobia aren't exactly new to American life. Fears of blacks and immigrants have been with us since the founding of the Republic.
What changed was the economy. Since the 1980s, the wages and economic prospects of the typical American worker have stagnated. Nearly 80 percent now live paycheck to paycheck, and those paychecks have grown less secure.
Meanwhile, all the economy's gains have gone to the richest ten percent, mostly the top 1 percent. 
Wealthy individuals and big corporations have, in turn, invested some of those gains into politics.
By TODD McLEISH/ecoRI News contributor
Volunteer Alexis McCabe learned Canada geese are
stronger than they look.
(Todd McLeish/ecoRI News photos)
The Canada goose on Alexis McCabe's lap looked anything but comfortable. The bird was upside down, with its feet and belly pointed skyward and its head between McCabe's legs.
But that was how McCabe, a first-time volunteer, had just been taught to hold the goose as she attached an aluminum band around the bird's leg.
"It was a very bizarre experience," admitted McCabe, a Warwick resident and a student at the Community College of Rhode Island.
"I was very concerned about the location of its beak. And banding it was more difficult than I thought it was going to be, because the goose was a lot stronger than I expected."
The goose and a dozen others had been herded by five kayakers — staff and volunteers with the Rhode Island Department of Environmental Management (DEM) — into a pen adjacent to Green End Pond on July 2 as part of an annual effort to monitor Rhode Island's resident Canada goose population.
Capturing the geese took longer than banding them, but even that wasn't especially difficult, since the birds were in the middle of molting their flight feathers, a three-week process that begins in mid-June and makes them unable to fly.
Josh Beuth, the DEM biologist who oversees the banding of 600 to 800 resident geese each summer, said the state's population of non-migratory geese was established in the late 1980s, when the migratory population was declining.
"The resident population has taken off better than anyone expected they would, and now we have a fairly liberal hunting season to keep them in check," he said.
Beuth estimated that there are between 3,000 and 7,000 Canada geese that live in Rhode Island year-round, mostly near urban areas along Narragansett Bay, including Apponaug and Pawtuxet coves in Warwick, the Seekonk River in Providence and East Providence, and in Newport and Middletown, where "big houses have big lawns that go down to large bodies of water."
Where the geese gather in areas of high density, the birds' feces can raise bacterial levels and increase nitrogen in the water, which can lead to algae blooms and unhealthy water.
"The geese aren't the primary source of pollution that leads to the closure of beaches, but they definitely contribute to the problem," Beuth said.
The birds can also be a nuisance to homeowners, due to the large quantity of droppings they leave on lawns.
"The most common thing I hear when I show up at a site to band the birds is, 'Are you here to take the geese away?'" Beuth said. "But we can't relocate wildlife. As soon as they can fly again, they'll go right back where they came from. And nobody else wants the problem anyway."
He advises residents with nuisance geese to allow a natural vegetative buffer to grow between the water's edge and the lawn, to provide a place for possible predators to hide and to make it difficult for the geese to get from the water to the lawn.
Biologists and volunteers banding 600 to 800 resident geese each summer.
"If the geese have to get through a place where a coyote or a fox could be hiding, they might not go there," he said.
To keep the population of resident geese from expanding too much, the state has extended goose hunting season and raised the bag limit for those hunting resident geese.
Since it's impossible to tell the difference between a migrant and resident goose, the fall hunting season begins in September, long before the migrant geese arrive in the region, when up to 15 geese may be harvested per hunter per day.
In Providence, Bristol, and Kent counties, and the northern part of Washington County, where most of the resident geese live during the winter months, the hunting season extends into February, with a bag limit of five birds per day.
"The areas where the resident geese are hunted have far fewer nuisance issues than in the urban areas where hunting isn't allowed and where people feed them, which only adds to the problem," Beuth said.
The population of migrant Canada geese has recovered from the declines it experienced in the 1980s and '90s, though in recent years it has undergone another slight decline, leading state wildlife officials to shorten the hunting season this year from 70 days to 60 and reduce the daily bag limit from three to two.
"Migrant birds breed on the tundra, where they have a limited breeding season," Beuth said. "If it's a late ice-out year or there's limited food available, it could lead to the birds being in poor condition or having poor reproduction. They have boom and bust years, and if you get several bust years in a row, the population can really take a hit."
After the team of goose banders completed its work at Green End Pond, they moved on to Gardiner Pond, where they banded 25 Canada geese and captured six others that had been banded in previous years.
By the end of the goose molting period, the team of biologists and volunteers banded a total of 704 resident Canada geese in Rhode Island and recaptured an additional 259 previously banded birds.
Rhode Island resident and author Todd McLeish runs a
wildlife blog
.
Wrong food = bad results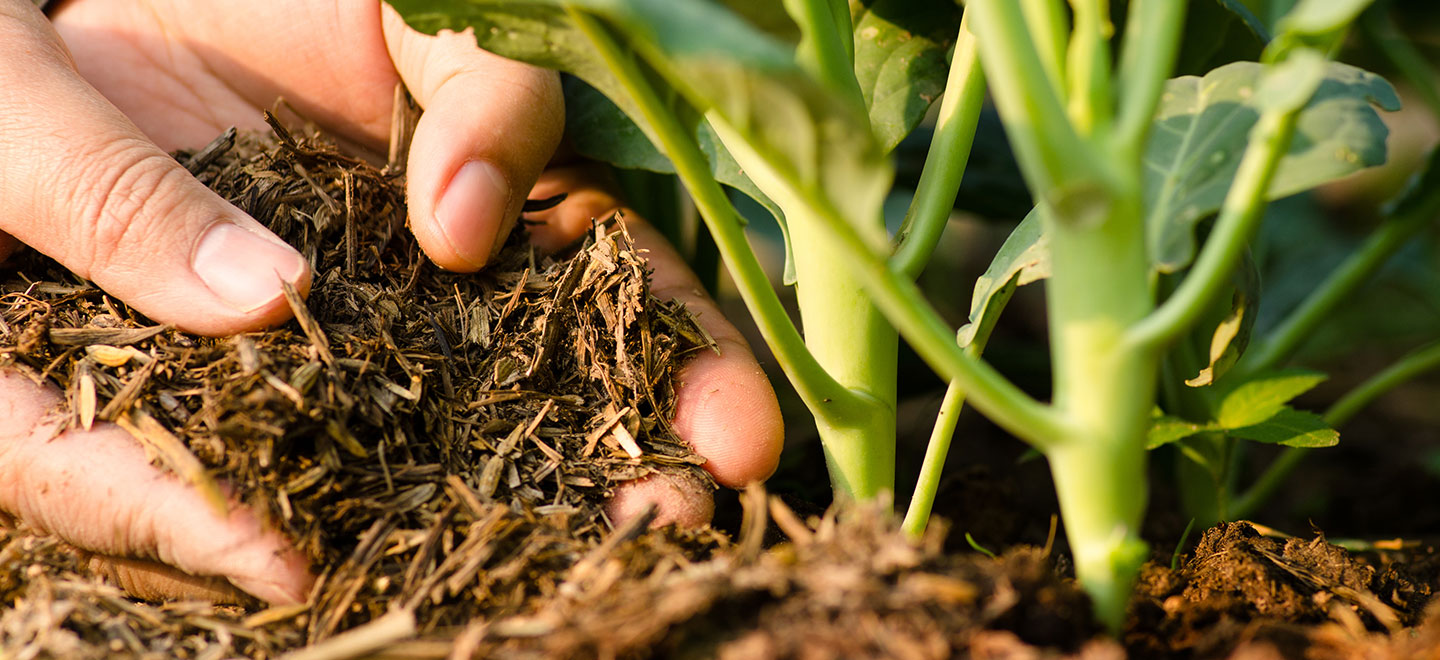 In a perfect world, garden plants would feed themselves. As it is, we've got to help them along sometimes.
Plants take up nutrients from the soil but when those nutrients are missing, it's time for fertilizer.
"Plants pull out nutrients as they grow," said Weston Miller, a horticulturist with Oregon State University Extension Service. "Unless they're put back in, the plant suffers."
But knowing which fertilizer to choose, how much to apply and which plants to feed is not always obvious. Knowing the plants' needs makes all the difference.
GOP controlled House passes bill to eviscerate nation's marine ecosystems, fisheries
Conservations, scientists, and members of fishing communities and industry expressed outrage and disappointment after the U.S. House of Representatives passed a bill on July 11 that experts warn will set the nation's fishing industry back decades by eviscerating protections that have made U.S. fisheries more sustainable and undermining the health of marine ecosystems as well as the communities that live off the ocean.
The problem with the legislation, say people like Martin Hayden, vice president for policy and legislation at Earthjustice, is that the bill does the very opposite of what its name suggests.
Tuesday, July 17, 2018
Canadian Diplomat Says there is no precedent for a US president siding with America's enemies
American allies are getting sick and tired of Trump and his antics, from his withdrawal from the Trans-Pacific Partnership, the Paris Agreement and his violation of the Iran Nuclear deal to his recent trade wars and policy of separating migrant children from their parents as a means of deterring immigration.
And it's not like he doesn't have experience having served as a political officer for Global Affairs Canada, for the United Nations' Office of the National Security Advisor, and as the Deputy Director for Asia for Canada's Department of Foreign Affairs and Trade.
Gilmore has written of Trump's "diplomatic treason," 

writing

: "Trump's foreign policy moves have hurt U.S. influence in return for no benefit. It is beyond bad."
He has written several article dealing with Trump's corruption and how foreign governments are learning that bribery is the best way of negotiating with his regime.
Pay less, take more: Success in getting patients to take their medicine
Michigan Medicine - University of Michigan
Taking a medicine every day in the hopes that it will prevent some long-range potential health catastrophe -- like a heart attack or kidney failure -- isn't easy.
Many people skip doses, or don't refill their prescriptions on time, or at all. And plenty of studies have shown that the more patients have to pay for those prescriptions, the less likely they are to take them as directed.
But new evidence shows the power of a method aimed at changing this behavior: insurance plans that charge patients less for the medicines that could help them most. Some plans even make some of the medicines free to the patients with certain conditions.
It's the Russian Ministry for Foreign Affairs