Progressive Charlestown
a fresh, sharp look at news, life and politics in Charlestown, Rhode Island
Sunday, May 26, 2019
How cryptocurrency scams work
Nir Kshetri
,
University of North Carolina – Greensboro
Millions of cryptocurrency investors
have been scammed out of massive sums of real money. In 2018, losses from cryptocurrency-related crimes amounted to
US$1.7 billion
.
The criminals use both old-fashioned and new-technology tactics to swindle their marks in schemes based on digital currencies exchanged through online databases called blockchains.
From
researching
blockchain
,
cryptocurrency
and
cybercrime
, I can see that some cryptocurrency fraudsters rely on
tried-and-true Ponzi schemes
that use income from new participants to pay out returns to earlier investors.
Others use
highly automatized and sophisticated processes
, including automated software that interacts with Telegram, an internet-based instant-messaging system popular among people interested in cryptocurrencies. Even when a cryptocurrency plan is legitimate, fraudsters can still
manipulate its price in the marketplace
.
An even more basic question arises, though: How are unsuspecting investors attracted to cryptocurrency frauds in the first place?
Saturday, May 25, 2019
A state model worth examining
By 2035, seniors 
are projected
 to outnumber children in the U.S. population.
Maybe then we'll look back and credit Washington state activists for being on the forefront of tackling America's elder care crisis. 
On May 13, the state became the first in the nation to adopt a social insurance program for long-term care benefits.
"This is a huge victory for organizing and people power, for care and caregiving, and for older adults and people with disabilities," said Josephine Kalipeni of Caring Across Generations, one of more than 20 groups that formed 
Washingtonians for a Responsible Future
 to push the path-breaking legislation.
Nationally, our long-term care financing system is broken. Medicare doesn't currently cover home care or nursing facility care, while Medicaid coverage varies widely by state. To qualify, you have to meet poverty criteria, which requires people to spend down nearly all of their savings before getting coverage.
Charlestown Residents United (CRU) cordially invites you to an
"Evening of Conversation"
WHERE: Charlestown Police Station Community Room
WHEN: Thursday, May 30, 2019
Guest speakers will include:
TOWN MODERATOR: Charlie Beck
TOWN COUNCIL VICE PRESIDENT: Deb Carney
·
$ 3,095,000 Of Your Money....How Would You Like It Spent?
·
Open Conversation About Other Town Issues
Light refreshments will be served.
Thank you, Charlestown Residents United
| | |
| --- | --- |
| | Charlestown Residents United (CRU) is a Political Action Committee dedicated to providing a voice to all Charlestown residents. |
| | |
| --- | --- |
| | Charlestown Residents United |
Your internet data is rotting
Paul Royster
,
University of Nebraska-Lincoln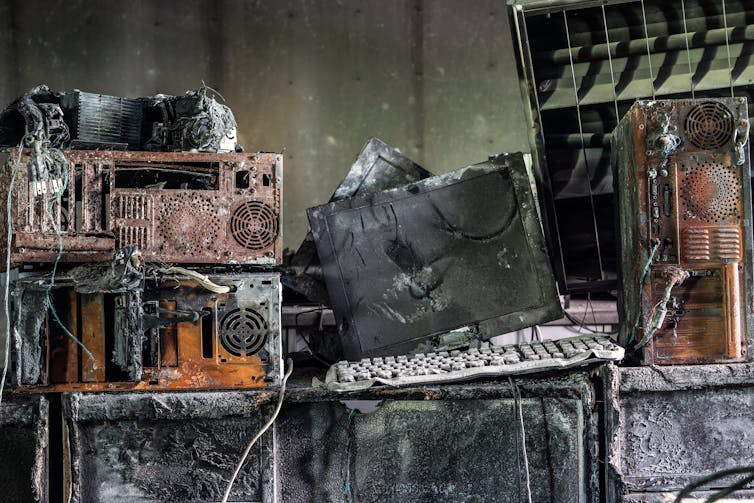 Many MySpace users were dismayed to discover earlier this year that the social media platform
lost 50 million files uploaded between 2003 and 2015
.
The failure of MySpace to care for and preserve its users' content should serve as a reminder that relying on free third-party services can be risky.
MySpace has probably preserved the users' data; it just lost their content. The data was valuable to MySpace; the users' content less so.
New approach by Stanford researchers could lead to a lifetime flu vaccine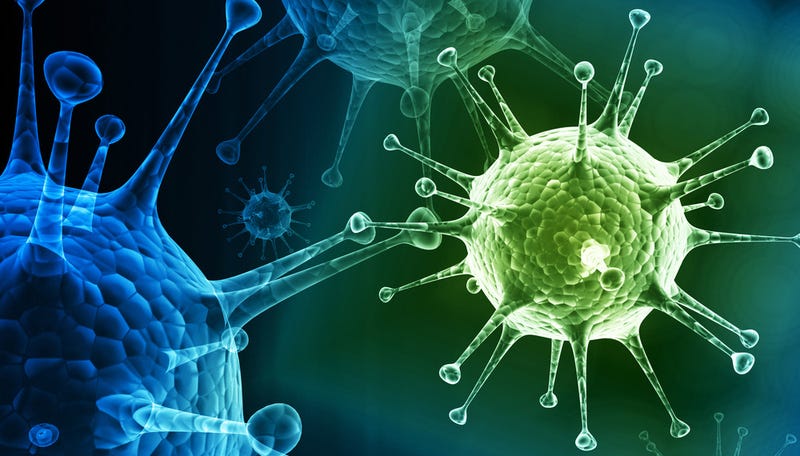 I
f the virus that causes flu were an ice cream cone, then the yearly vaccine teaches the immune system to recognize just the scoop – chocolate one year, strawberry the next. As the virus changes each year, so too must the vaccine.
A new approach that teaches the body to recognize the cone portion of the virus – which stays the same year-to-year – could shake up that yearly vaccination ritual and protect people against pandemic flu like the one that killed 40 to 50 million people in 1918. 
The team working on this new approach, led by Stanford biochemist 

Peter Kim

, has shown early signs that their technique works in lab animals. They warn that they still need to make their vaccine more specific and show it works in much larger studies before testing it in people.
After three stunning courtroom losses in California, the legal battle over the safety of Monsanto's top-selling Roundup herbicide is headed for the company's hometown, where corporate officials can be forced to appear on the witness stand, and legal precedence shows a history of anti-corporate judgments.
Sharlean Gordon, a cancer-stricken woman in her 50s, is the next plaintiff currently set for trial. 

Gordon v. Monsanto

 starts Aug. 19 in St. Louis County Circuit Court, located just a few miles from the St. Louis, Missouri-area campus that was the company's longtime world headquarters until Bayer bought Monsanto last June. 
The case was filed in July 2017 on behalf of more than 75 plaintiffs and Gordon is the first of that group to go to trial.
According to the complaint, Gordon purchased and used Roundup for at least 15 continuous years through approximately 2017 and was diagnosed with a form of non-Hodgkin lymphoma in 2006. Gordon has gone through two stem cell transplants and spent a year in a nursing home at one point in her treatment.
Friday, May 24, 2019
Pardoning war criminals i
s a bad way to honor Memorial Day
How are you spending Memorial Day? Ordinary people may attend parades, host cookouts, or take the long weekend to visit loved ones.
Donald Trump, on the other hand, may pardon a few war criminals.
The president recently 

requested the files

 of several accused and convicted U.S. war criminals, a possible step toward expedited pardons for individuals who've done unspeakable things.
There's SEAL chief Edward Gallagher, who senselessly shot to death a teenage girl and an elderly man in Iraq. Gallagher also brutally stabbed a wounded 15-year-old to death — and then posed for photos with the body, which he texted to friends.
Trump also requested the files of Nicholas Slatten, a Blackwater contractor convicted of shooting dozens of Iraqi civilians in the notorious 2007 Nisour Square massacre, and of Mathew Golsteyn, who confessed to murdering an unarmed Afghan captive U.S. soldiers had released.
Study explores nuances of who gossips, and what they gossip about
University of California - Riverside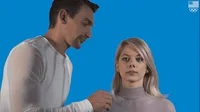 A new UC Riverside study asserts that women don't engage in "tear-down" gossip any more than men, and lower income people don't gossip more than their more well-to-do counterparts. 
It also holds younger people are more likely to gossip negatively than their older counterparts.
It's the first-ever study to dig deep into who gossips the most, what topics they gossip about, and how often people gossip -- 52 minutes a day on average.