Progressive Charlestown
a fresh, sharp look at news, life and politics in Charlestown, Rhode Island
Monday, September 16, 2019
Shannock Falls offers 43 affordable apartments adjacent to historic Shannock Village
Kyrie Perry, Rhode Island Housing 
State and local officials joined with representatives of RIHousing, Women's Development Corporation (WDC), Washington County Community Development Corporation (WCCDC), and funding and community partners to celebrate the completion of new rental homes in Charlestown.
The 43-unit affordable apartment development known as Shannock Falls is comprised of two separate sites in Charlestown and Richmond. 
The Charlestown site features 11 apartments in four buildings, with 32 units at the Richmond location. Located along the banks of the Pawcatuck River, the design of the new buildings is consistent with the historic architectural detailing of the surrounding area.
Sunday, September 15, 2019
By TIM FAULKNER/ecoRI News staff
Acres of parking lot will be removed and capped to contain contaminated soil outside Centredale Manor and Brook Village Apartments in North Providence, near the Johnston line. (Tim Faulkner/ecoRI News)
The new director of the New England office of the Environmental Protection Agency (EPA) announced the latest and perhaps final phase of the cleanup of one of Rhode Island's most polluted properties.
Before joining the EPA on Aug, 22, Dennis Deziel worked as a top lobbyist for Dow Inc., the chemical giant with a woeful environmental record. The company has a decades-long history of infamous pollution and public health scandals such as Agent Orange, Union Carbide, and defective breast implants. 
After dioxin contamination occurred at its chemical manufacturing plant in Midland, Mich., Dow concealed documents from government officials. The company was allowed to edit an EPA report about the company's pollution.
In 2013, Dow was ordered to pay $1.2 billion for the company's involvement in a scheme to fix the price for urethane, the chemical used to make foam for furniture, packaging, and vehicles.
Deziel began work as EPA's Region 1 administrator after five years at Dow as its director of federal government affairs. 
He visited the

Centredale Manor Superfund site

on Sept. 9 to formally announce a

settlement

with the owners of the contaminated site who are paying $42 million toward a $100 million cleanup. The work involves a 1.5-mile stretch of wetlands and commercial and residential property along the Woonasquatucket River. 
The cleanup includes potentially draining Allendale and Lyman Mill ponds to excavate some 156,000 cubic tons of contaminated sediment and removing and capping about 9 acres of parking lot. Contaminated soil will be sent to the state landfill or to a designated hazardous waste facility.
EDITOR'S NOTE: "Capping" contaminated sites is a popular "clean-up" option mainly because it is a lot cheaper than the alternatives. But being cheapest is far from being best. First, remember that at least some of the contaminated material is left in place. If the site was leaking into groundwater before, it will continue to do so except now it will have tons of capping material on top of it, squishing the material down and out the sides. Caps will inevitably leak and water will infiltrate through the sides. However, the site will look "clean" and for many politicians and even some residents, that's enough.   -Will Collette
Empty Bowls Tickets Now On Sale!
Presented by Citizens Bank



Thursday, October 17, 2019


5:30 to 8 pm


Rhodes on the Pawtuxet
This special event brings together hundreds of local artists, over 35 local restaurants, and nearly 1,000 members of the community to envision a world without hunger, where all bowls are filled.
General Admission:

$50 in advance/$60 at door

Patron Admission:

$150 per person
Includes VIP bowl selection, one drink ticket and our gratitude for your generous donation.
The concept is simple: guests choose a handmade bowl, enjoy delicious restaurant tastings, and go home with their bowl as a reminder that their support helps us fill all the empty bowls in our community.
Empty Bowls Raffle!



Enter for a chance to win

a private five-course dinner for 8 at The Dorrance, complete with cocktail and wine pairings

. Raffle tickets are $50 and only 150 will be sold. You do not need to be present to win.

Call 401-942-6325 to purchase your raffle tickets in advance.
Join us for a Community Volunteer Day
Saturday, October 5

9 AM to 12 PM


Rhode Island Community Food Bank
We need your help preparing food donations to distribute to our neighbors in need. Come out to the Food Bank and help us sort and pack food boxes and repack fresh produce.
Children aged 7 and up are welcome but must be accompanied by an adult.
Advanced registration is required.
Take a Tour With Us!
Do you want to learn how the Food Bank distributes 11.6 million pounds of food each year?
Come out to the Food Bank and let us show you! This half-hour walking tour of the Food Bank takes you through our facility to show you how much we get done.
If you've ever wanted to visit, now's the time. We can work with your schedule to set up a tour. Email our Communications Coordinator

Sam Howard

.
Rhode Island Community Food Bank
Providence
,

RI

02907-3150
By TIM FAULKNER/ecoRI News staff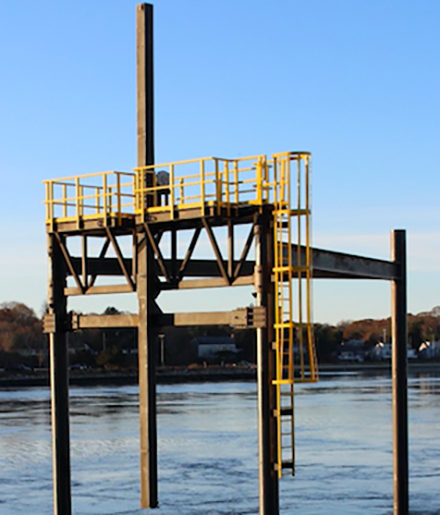 A tidal current platform in the Cape Cod Canal
will soon test its first underwater turbine.
(Marine Renewable Energy Collaborative)
Efforts to generate electricity from waves and tidal currents have slowed in southern New England, as offshore wind power takes a commanding lead in the renewable-energy portion of the so-called "blue economy."
In recent years, tidal- and wave-energy programs at Brown University, University of Massachusetts Dartmouth, and the University of Rhode Island have curtailed their research and commercial collaborations.
At Brown, the

Leading Edge

project has shifted from an academic and commercial venture to a school-based laboratory-research project. 
Engineering students designed oscillating hydrofoils that generate electricity from rectangular blades that lift and rotate in strong currents. 
Faculty leaders, however, have gone to other schools or are on sabbatical, thereby halting commercial partnerships.
Leading Edge partnered with Portsmouth, R.I.-based

BluSource Energy Inc.

to build and test underwater turbines in the Taunton River and at the Massachusetts Maritime Academy at the entrance of the Cape Cod Canal.
'Humanizing' Produce Encourages Consumers to Overlook A Few Flaws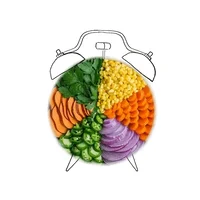 Pity the poor blemished banana. In a society that equates beauty with quality, the perception that blemished produce is less desirable than its perfect peers contributes to 1.3 billion tons of 
wasted food
 a year globally.
That, in turn, raises the cost and environmental impact of feeding the world's population.
Researchers are suggesting a potential solution – they found that 'humanizing' produce can change consumer attitudes toward fresh fruits and vegetables that are showing signs of age.
Study participants saw depictions of both fresh and slightly-past-its-prime produce in both anthropomorphized and unadorned states. 
Those who saw the aging produce staged to show human qualities rated it as more desirable than those who saw the same produce without the anthropomorphic effects.
The work, published in the 

Journal of the Association for Consumer Research

, found that depicting imperfect-looking but still nutritious produce with human characteristics enhanced the food's appeal.
It looks a lot like what we have now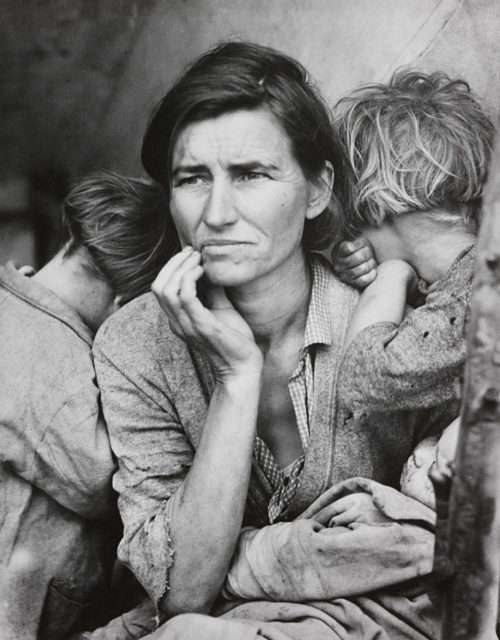 Yeah, Donald. Make America great again.
While the Trumpistas are presently plowing a multibillion-dollar subsidy into big grain farms, they're using a tangle of federal red tape to deny a meager level of food assistance to millions of poor families.
To qualify for food aid, federal rules say that a family of three should have an income under $27,000 a year. 
But with rents, utilities, health care, and even food prices constantly rising, millions of Americans can't make ends meet on such a low income.
Thus, 40 states have stepped in to loosen that restriction so families at least get the basic nutrition they need. 
Trump's minions demean these people as welfare moochers, but overwhelmingly they're working families, children, the elderly, and Americans with disabilities. 
The benefit is hardly lavish, 
averaging only $127 a month
. But even this modest outlay has proven enormously successful in mitigating poverty.
Saturday, September 14, 2019
By
Steve Ahlquist

for
UpRiseRI
"Board members, I am concerned for your souls," said Law Professor Jared Goldstein. "The agreement before you is an agreement with evil. By voting for this agreement, you would dedicate yourself to maximize profits for the investors, paid for with the bodies of our brothers and sisters. Do not sell your souls for someone else's greed."
On Friday the Thirteenth evening 300 people attended the Central Falls Detention Facility Corporation (CFDFC) meeting held in a basketball court across the street from the 
Wyatt Detention Center
. 
The meeting was held by the governing board to vote on a new 

forbearance agreement

 that will have reaffirm the facility's controversial agreement with the 

United States Marshal Service

 to house people detained under the 

United States Immigration and Customs Enforcement

 (

ICE

) zero tolerance border policy.
The forbearance agreement will also allow the board to enter into negotiations to sell the prison to a private, for-profit prison company such as 

CoreCivic

, taking the governance of the facility out of pubic hands and public accountability.
The board had originally scheduled their meeting for Monday night, but cancelled it it 

citing

 "safety" concerns when they realized that a large number of people would be attending in the wake of the incident in which Wyatt Correctional Officer 

Thomas Woodworth

 

drove his truck

 into protesters.
The meeting was 

scheduled

 for Friday, during Shabbat, with the full knowledge that many of the protesters with the group 

Never Again Action

, are Jewish, and therefore many would be unable to attend. Whether this was done in ignorance, as a by-product of Christian hegemony, or as a deliberate act to blunt the efficacy of the protest is unknown. The CFDFC will not comment on this issue on the record.
EDITOR'S NOTE: Congratulations to Steve Ahlquist, not just for this great article, but for his comprehensive coverage of this issue and many others affecting the people of Rhode Island. He frequently covers issues in UpRiseRI that are covered no where else in Rhode Island's media. In Steve's original article, you will find numerous photographs as well as video of the events. Good work, Steve!   - Will Collette
Treasurer Magaziner reunites 4,000 Rhode Islanders with $1.4 million
Rhode Island Treasurer Seth Magaziner announced that "YOUR MONEY", a program which automatically reunites Rhode Islanders with their missing money, is mailing checks to more than 4,000 people; returning a total of $1.4 million back to its rightful owner.
"We developed YOUR MONEY to make sure as many Rhode Islanders as possible get their missing money back in their pockets where it belongs," said Treasurer Magaziner. 
"Many families struggle to meet their expenses each month. This money can help them buy groceries, put gas in their car, or be saved in a 'rainy day' fund."
YOUR MONEY matches the state's unclaimed property database with verified address information so that money can be returned it its rightful owners automatically. Rhode Island is only the second state to adopt such a system. In many cases, individuals might not be aware they were missing unclaimed property until the check arrives in the mail.