Progressive Charlestown
a fresh, sharp look at news, life and politics in Charlestown, Rhode Island
Monday, October 21, 2019
Hovering closer to the secrets of hummingbird flight
Sarah Price, Penn State University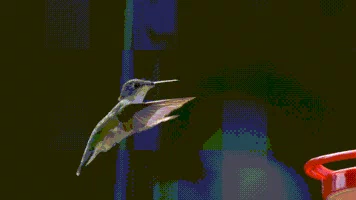 The extraordinary ability of hummingbirds to perform complex escape maneuvers will be explored for its potential to enhance the field of robotics and micro aerial vehicles, thanks to a $923,483 grant from the Office of Naval Research.
Bo Cheng, assistant professor of mechanical engineering at Penn State, is leading the project to develop a holistic understanding of the bird's maneuverability by working with biologists and fluid dynamicists, gaining new insights into the aerodynamics, perception, motion planning and control of hummingbird flight and applying the concepts to robotic systems.
"Hummingbirds are often considered as the most agile flying animal in the world," Cheng said. "They fly like insects by flapping their wings back and forth, but they can do it much better than insects thanks to their more advanced brain and musculoskeletal systems."
Sunday, October 20, 2019
A Journey in 7 Charts
The press primarily focuses on the type of corruption characterized by individual government officials who use their political power to reward themselves and/or their allies. 
Recent 

examples/allegations

 include President Donald Trump's attempt to strong arm the president of Ukraine to benefit Trump's reelection campaign; the many instances of official U.S. business being steered to Trump properties; and the misuse of government funds by Trump appointees including the current secretaries of commerce, education, and HUD; the former secretaries of the interior and health and human services; and the former administrator of the EPA. 
A number of organizations have been tracking the growing list of conflicts of interest under the Trump administration, one of which keeps a 

running tally

 of articles and another that has cited more than 

2,000

 specific instances. 
Of course, these types of corruption are serious but not unique to this administration—it just seems that there is a lot more of it and/or it is being exposed more often.
However, there is another type of corruption that receives much less attention even though it is significantly more vast and insidious than individual instances of self-enrichment and conflicts of interest. 
This type of corruption is institutional: a system in which corporate and wealthy donors can legally "buy" politicians and their favored policies. 
We are told that our democracy is based on the principle of one person–one vote as exercised in popular elections. However, in practice, the fulcrum of our political process is based on the reality of one dollar–one vote as exercised in campaign contributions, lobbying the legislative and the executive branches of government, and influencing the appointment of justices.
Ex-smokers, light smokers not exempt from lung damage
Columbia University Irving Medical Center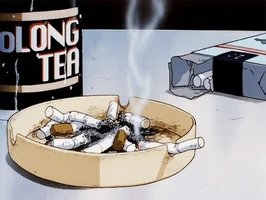 People who smoke fewer than five cigarettes a day cause long-term damage to their lungs, according to a new study led by researchers at Columbia University Vagelos College of Physicians and Surgeons.
"Many people assume that smoking a few cigarettes a day isn't so bad," says study leader Elizabeth Oelsner, MD, a Herbert Irving Assistant Professor of Medicine at Columbia University Vagelos College of Physicians and Surgeons. "But it turns out that the difference in loss of lung function between someone who smokes five cigarettes a day versus two packs a day is relatively small."
The researchers looked specifically at lung function -- the amount of air a person can breathe in and out -- in smokers, ex-smokers, and never-smokers. Lung function declines naturally with age (starting in one's 20s), and it's well-known that smoking accelerates the decline.
Because of the large number of people in the study -- more than 25,000 -- Oelsner and her colleagues could see differences in lung function among light smokers (<5 cigarettes/day) and heavy smokers (>30) that other studies have been unable to detect.
Their analysis found that lung function in light smokers declines at a rate much closer to that of heavy smokers than non-smokers. [Compared to the rate of decline in a never-smoker, set to zero for the analysis, the additional decline for light smokers is 7.65 mL/year and 11.24 mL/year for heavy smokers].
That means that a light smoker could lose about the same amount of lung function in one year as a heavy smoker might lose in nine months.
Enlarged Atlantic Fishing Area Could Further Imperil Right Whales
Donald Trump 

likes scallops,

 ordering the seafood for Chris Christie even though the former governor of New Jersey is allergic to them, but a

 new fishing map

 that benefits scallop fishermen could push the 

endangered North American right whale

 into extinction.
Trump regulators opened about 3,100 square miles of ocean to fishing for scallops and fish that live near the bottom of the ocean such as halibut and flounder that had been closed for more than two decades, including a section of 

Georges Bank

 off Cape Cod, Mass., and part of the ocean near southern New England.
Costs of natural disasters are increasing at the high end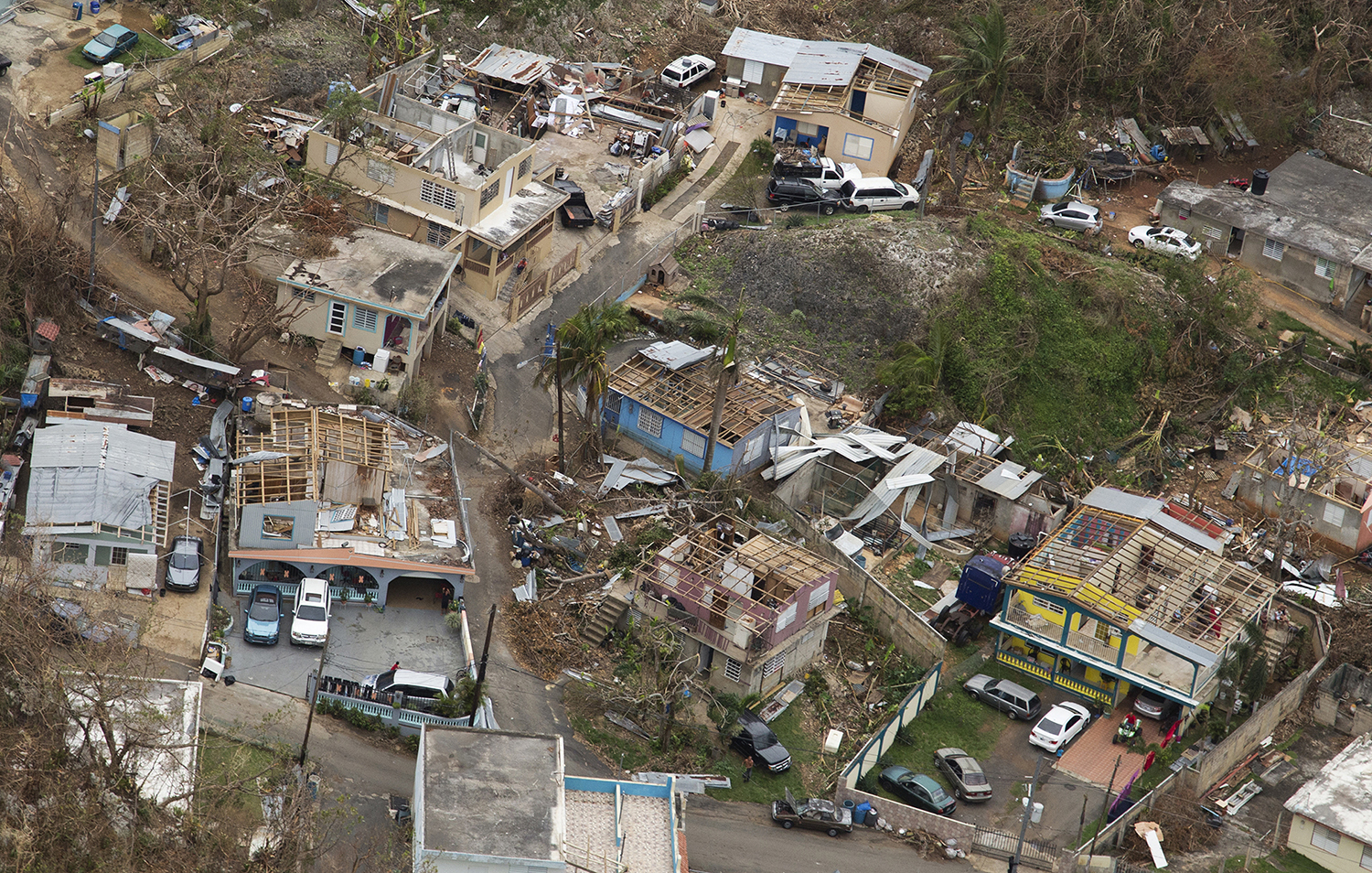 Puerto Rico destruction from Hurricane Maria (US Department of Commerce photo)
While the economic cost of natural disasters has not increased much on average, averages can be deceptive. 
The costs of major disasters like hurricanes Katrina, Maria and Dorian or the massive tornado swarms in the Midwest have increased to a disproportionately larger extent than those of lesser events, and these major disasters have become far more expensive, according to an international team of researchers.
According to the researchers, climate change is linked to an increase in the frequency and intensity of natural disasters, which leads to the necessity of planning for and evaluating the risk of these disasters. 
Two years after Hurricane Maria, Puerto Rico is still recovering, and weeks after Dorian decimated Abaco and Grand Bahama, the recovery process of what looks like an enormous blast zone is still unclear. The impacts on New Orleans of Hurricane Katrina in 2005 are still visible in that city today.
"We have a whole distribution of damages that we usually average to determine economic impacts," said Francesca Chiaromonte, holder of the Dorothy Foehr Huck and J. Lloyd Huck Chair in Statistics for the Life Sciences and professor of statistics at Penn State. "But it is the extreme events that cause the damages that are most difficult to deal with."
Saturday, October 19, 2019
Online tool helps guide wildlife repopulation efforts
Photo by Will Collette
It's a common sight in the Northeast: Flocks of wild turkeys strutting across the road, frustrating commuters. But this wasn't always the case.
Less than a century ago, Eastern wild turkey had been nearly eliminated from the Northeast, requiring careful planning by wildlife ecologists to reestablish them in their natural habitat. The effort took decades.
The StaPOPd app asks users to enter their management end goals, then calculates, factoring in natural population dynamics, the exact number of animals in each stage in the life cycle needed to achieve their goal.
Wildlife ecologists often turn to reintroduction programs to help sustain key species in certain habitats. While the wild turkey effort was a success, other long-term reintroduction programs struggle to see their species thrive.
To help address this problem, a multidisciplinary team with the 

Cornell Wildlife Health Lab

 has created 

StaPOPd

, an interactive online tool that tells users exactly how many plants or animals they need to introduce into a habitat in order to establish a stable population.
Dog ownership associated with longer life, especially among heart attack and stroke survivors
American Heart Association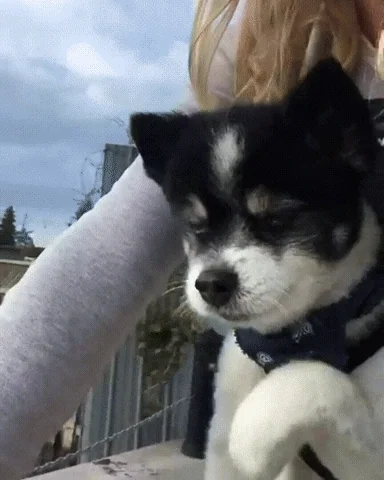 Dog ownership may be associated with longer life and better cardiovascular outcomes, especially for heart attack and stroke survivors who live alone, according to a new study and a separate meta-analysis published in 
Circulation: Cardiovascular Quality and Outcomes
, a journal of the American Heart Association.
"The findings in these two well-done studies and analyses build upon prior studies and the conclusions of the 2013 AHA Scientific Statement 'Pet Ownership and Cardiovascular Risk' that dog ownership is associated with reductions in factors that contribute to cardiac risk and to cardiovascular events," said Glenn N. Levine, M.D., chair of the writing group of the American Heart Association's scientific statement on pet ownership. 
"Further, these two studies provide good, quality data indicating dog ownership is associated with reduced cardiac and all-cause mortality. While these non-randomized studies cannot 'prove' that adopting or owning a dog directly leads to reduced mortality, these robust findings are certainly at least suggestive of this."
Given previous research demonstrating how social isolation and lack of physical activity can negatively impact patients, researchers in both the study and meta-analysis sought to determine how dog ownership affected health outcomes. 
Prior studies have shown that dog ownership alleviates social isolation, improves physical activity and even lowers blood pressure -- leading researchers to believe dog owners could potentially have better cardiovascular outcomes compared to non-owners.