Progressive Charlestown
a fresh, sharp look at news, life and politics in Charlestown, Rhode Island
Tuesday, May 23, 2017
Check out the great events Mystic Aquarium has planned for you!
Bring your besties & grab your co-workers for an evening of beluga whales, live music and a cash bar.
Enjoy family fun hands-on activities, create a craft and learn about our precious Long Island Sound.
Join us for fun activities, crafts, or simply run around! Paint with it, make mud pies or just get muddy!
Monday, May 22, 2017
Top Watergate reporter remarks on the speed of RussiaGate events
A flood is coming that will shape the future of our Republic in ways no one can predict.
Except that the speed with which this has all happened, just over a hundred days into President Donald Trump's dumpster fire of an administration, means it was all very predictable.
And no one who played a role in normalizing this President should be allowed to forget it.
We have news that the Department of Justice, under Deputy Attorney 
General Rod Rosenstein, w

ill appoint a Special Counsel to investigate the Russia interference scandal.
Apparently the President was only given a 30 minute heads up, and it came while he was interviewing new heads for the FBI. The Special Counsel will be former FBI Director Robert Mueller.
These types of investigations tend to stir up more dirt than anyone thought was there. We will see if that happens now.
THIS IS REAL: Just when you thought Trump could not get weirder, there's this from his current overseas trip.
Meet Fezzik
Animal Rescue Rhode Island
Whether you are looking for serious or fun loving, you will definitely find the best of both worlds with this guy!
Fezzik is super personable, walks well on leash and will do anything for a belly rub.
We believe he would make a perfect family addition to any home.
Ocean warming

to cancel increased carbon dioxide-driven productivity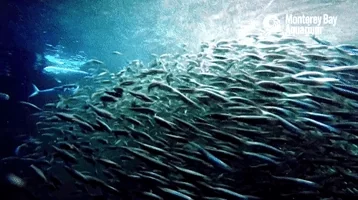 University of Adelaide researchers have constructed a marine food web to show how climate change could affect our future fish supplies and marine biodiversity.
Published in Global Change Biology, the researchers found that high CO2 expected by the end of the century which causes ocean acidification will boost production at different levels of the food web, but ocean warming cancelled this benefit by causing stress to marine animals, preventing them using the increased resources efficiently for their own growth and development. The result was a collapsing food web.
Trump's new b
ank regulator is the lawyer who helped banks charge more fees
By Cezary Podkul for ProPublica
In the early 2000s, banks successfully sued to stop Iowa from limiting their ability to charge ATM fees to non-customers. 
They also fought off states' attempts to stop them from charging non-customers to cash checks drawn on the banks' accounts. In another case, they stopped California from forcing two banks to conduct audits of their own residential mortgages.
What do all these cases have in common? The winning argument in each was that states had no right to impose their laws on federally regulated national banks. 
And the man who helped make that powerful argument was Keith Noreika — President Trump's pick to head the federal agency that oversees national banks.
Noreika, a prominent Washington attorney who specializes in financial regulatory law, has made a career out of representing banks as they sought to fight back consumer-friendly state regulations and class-action lawsuits accusing banks of deceptive practices.
Sunday, May 21, 2017
The Book That Uncovered 'Wealthfare'
By Gerald E. Scorse, Progressive Charlestown contributor
Over 20 years ago, long before the experts caught on, the writers Mark Zepezauer and Arthur Naiman zeroed in on the upward redistribution of income in the United States. They called it "wealthfare," and used the term to open their 1996 book Take the Rich Off Welfare. 
Here's the first sentence: "Wealthfare—the money we hand out to corporations and wealthy individuals—costs us at least $448 billion a year."
It's no exaggeration to say that the book predicted America's fortune (or, more accurately, misfortune). Government actions to make the rich richer have become standard fare. There's more allegiance to corporate profits than there is to the common good. "Wealthfare" is the ruling national ethos—economically, politically, even in the courts; at bottom, Citizens United is a Supreme surrender to the supremacy of people with money.    
Let's explore the first "wealthfare" total of $448 billion in "subsidies, handouts, tax breaks, loopholes, rip-offs and scams." 
To begin with, the number looks almost puny today. Total tax expenditures (a.k.a. tax breaks) in fiscal 2018 are expected to cost the federal government more than $1.5 trillion; most Americans will get at least a dollop, but the lion's share by far will line the pockets of people whose pockets are already bulging.