Progressive Charlestown
a fresh, sharp look at news, life and politics in Charlestown, Rhode Island
Monday, July 15, 2019
Can we feed 11 billion people while preventing the spread of infectious disease?
Rhode Island was dramatically changed by the
huge influx of Irish immigrants fleeing famine
Within the next 80 years, the world's population is expected to top 11 billion, creating a rise in global food demand -- and presenting an unavoidable challenge to food production and distribution.
But a new article published in Nature Sustainability describes how the increase in population and the need to feed everyone will also, ultimately, give rise to human infectious disease, a situation the authors of the paper consider "two of the most formidable ecological and public health challenges of the 21st century."


The article, "Emerging human infectious disease and the links to global food production," is the first to draw connections between future population growth, agricultural development and infectious disease.
"If we start exploring how increasing population and agriculture will affect human diseases, we can prepare for and mitigate these effects," said Jason Rohr, the Ludmilla F., Stephen J. and Robert T. Galla College Professor of Biological Sciences at the University of Notre Dame. 
"We need to anticipate some of the problems that may arise from an explosion of human population in the developing world."
Hunger and hardship has forced thousands to seek asylum in the US,
despite hostility and brutal actions by the Trump administration
According to the article, the fastest area of population growth expected by the year 2100 will occur in the developing world where disease control, surveillance and access to health care already face significant challenges. 
Currently, some estimates suggest that infectious disease accounts for 75 percent of deaths in developing countries in tropical regions. 
Each year in the United States, an estimated 48 million people suffer from foodborne infections, and foodborne illnesses have been linked to imported food from developing countries -- where sanitation and food safety is lacking or poorly enforced. 
Sunday, July 14, 2019
Lurking behind the

clickbait

, a story of risk and reality.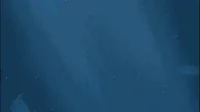 Our story starts 103 years ago – not only before basic cable, but before Hollywood became Ground Zero for showbiz. The situation 

begins at the Jersey Shore

.
On July 1, 1916, a 25-year-old man bled to death, pulled to shore in front of the Engleside Hotel in Beach Haven, a popular getaway spot for Philadelphians. 
Six days later and 45 miles to the north, a hotel bell captain was dismembered, and newspapers began to take notice. On July 12, a young boy and his attempted rescuer died in a tidal creek.
Sharks as man-eaters became a phenomenon for the first time, and shark-hunting became a macho competition. And it was literally overkill, since humans kill roughly a million sharks for every one human killed by sharks. More on that later.
In 1974, Peter Benchley, took the 1916 frenzy and added a fictionalized version of 

Frank Mundus

, a party-boat skipper who fancied himself as the Captain Ahab of sharks. "Jaws" was such an instant best-seller that one only had a year to wait for the movie. It was a 

box office blockbuster

.
As the story goes, young director Steven Spielberg tried to beg off the project. And years later, 

Benchley revealed his regrets

 about the whole thing, insisting that he loved sharks and had no intention of promoting their demise.
Decades-long butterfly study shows common species on the decline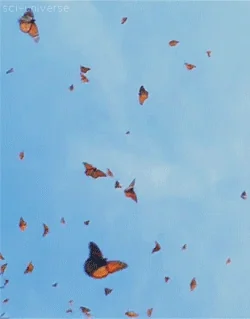 The most extensive and systematic insect monitoring program ever undertaken in North America shows that butterfly abundance in Ohio declined yearly by 2%, resulting in an overall 33% drop for the 21 years of the program.
Though the study was limited to one group of the insect class and one geographic area, the findings provide an important baseline for what's happening more broadly with insect populations amid climate change and other human-caused disturbances, the study's corresponding author said. 
The findings also are in line with those of butterfly monitoring programs in multiple European countries.
"These declines in abundance are happening in common species," said Oregon State University researcher Tyson Wepprich, who led the study. 
"Declines in common species concern me because it shows that there are widespread environmental causes for the declines affecting species we thought were well adapted to share a landscape with humans. Common species are also the ones that contribute the bulk of the pollination or bird food to the ecosystem, so their slow, consistent decline is likely having ripple effects beyond butterfly numbers."
Can computer use, crafts and games slow or prevent age-related memory loss?
A new study has found that mentally stimulating activities like using a computer, playing games, crafting and participating in social activities are linked to a lower risk or delay of age-related memory loss called mild cognitive impairment, and that the timing and number of these activities may also play a role. 
The study is published in the July 10, 2019, online issue of Neurology®, the medical journal of the American Academy of Neurology.
Mild cognitive impairment (MCI) is a medical condition that is common with aging. While it is linked to problems with thinking ability and memory, it is not the same as dementia. People with MCI have milder symptoms. 
They may struggle to complete complex tasks or have difficulty understanding information they have read, whereas people with dementia have trouble with daily tasks such as dressing, bathing and eating independently. However, there is strong evidence that MCI can be a precursor of dementia.
Even Trump seems to understand people are concerned about climate change.
It's hard to find the nuggets of good news in the media these days. Many people are so burnt out on the Trump news roller coaster, which goes around the clock, changes frequently, and often shocks and outrages, that the least painful option is to skip the news entirely.
Here's some good news: Americans are starting to wake up about the climate crisis. 
It appears that the debate over the climate is shifting. Trump recently made an (awkward, cringey) speech about the environment, touting his own environmental record and 
falsely claiming
 — lying, really — that the U.S. is outperforming other nations in reducing greenhouse gas emissions.
Yet now he's out talking about his excellent record on the environment? I suppose it's good that he thinks he needs people to 
believe
 he has a good record there — even if that's not a test he can pass by any measure.
Saturday, July 13, 2019
Pence visits carefully selected prison camp and even then saw appalling conditions
Monster! What kind of "Christian" can see these conditions and look away. This visit took place at a camp that was carefully selected by the Trump Administration. Also, why didn't Pence go to one of the childrens' camps?
Vice President Mike Pence blamed Democrats on Friday for the overcrowding in camps used to imprison migrants during a visit to the border, an accusation that generated anger from progressives at both the 

White House and the Democratic congressional leadership. 
"You gotta love it when Pence immediately puts complete blame for the horrors he saw on the Dems even after they threw money at monsters,"

tweeted

journalist Lori Lou Freshwater.
In June, House Democrats passed a bill from the Senate that provided $4.6 billion to fund border security and the prisons. The legislation, which was opposed by left-leaning members of the caucus, has exposed a fissure in the party that continues to grow between the new and old guard of the party.
Conditions at the border, as Common Dreams has reported, are bad and getting worse. During his tour, Pence saw those conditions, including a room where hundreds of men were imprisoned behind fencing.
In the room, as 
The Washington Post
's Josh Dawsey reported, the "stench was overwhelming."
"I'm embarrassed," activist Teymour Ashkan 
tweeted
 in response to Dawsey's reporting. "This is cruel and unusual punishment."
Funds 5 biomedical technologies with potential for patient benefit, commercial viability
Two researchers are developing a device to stabilize newborns being tested for meningitis. 
Another two are growing human tissue for post heart-attack repair. 
Others are focused on solutions aimed at diagnosing or treating diabetes, pulmonary fibrosis and back pain.
Brown Biomedical Innovations to Impact

 (BBII) will award each of those five Brown University faculty research projects up to $100,000 to translate promising discoveries in biomedical research into product opportunities that may benefit patients and be commercially viable.
The five awards culminate the first full award cycle for BBII, a commercial development program launched by the University's Division of Biology and Medicine in collaboration with the Office of Industry Engagement and Commercial Venturing. 
The primary goal of BBII is to help bridge the "valley of death" — the gap between federal funding for research and when private investors are willing to invest — for biomedical research projects led by Brown faculty. 
Science can help
P.K. Newby
,
Harvard University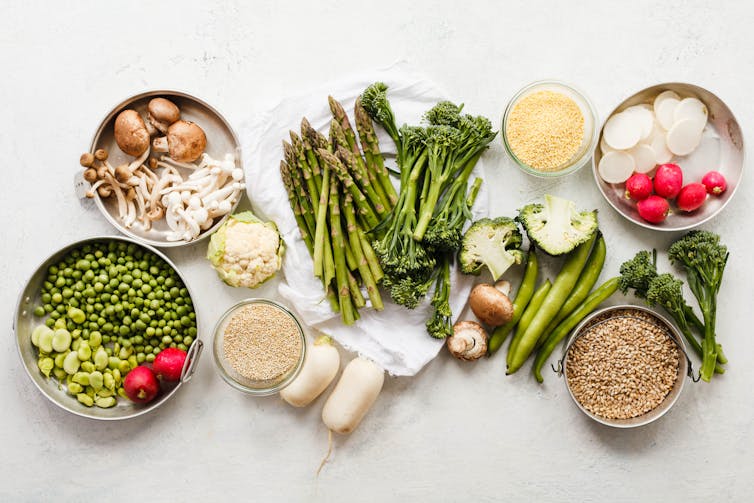 Do you feel like nutritionists are always changing their minds? Do you want science-based information about diet but don't know whom or what to believe?
If you're nodding in agreement, you're not alone:
More than 80%
of Americans are befuddled.
Yet it's a lament that's getting quite tiring – if you're a nutrition scientist, that is.
So much so that I refocused
my career
to shine scientific light on today's critical food conversations, which have profound impacts on public health and the environment. My mantra: From farm to fork, what we eat matters.
In fact, did you know that
80% of chronic diseases are preventable
through modifiable lifestyle changes, and diet is the single largest contributing factor?