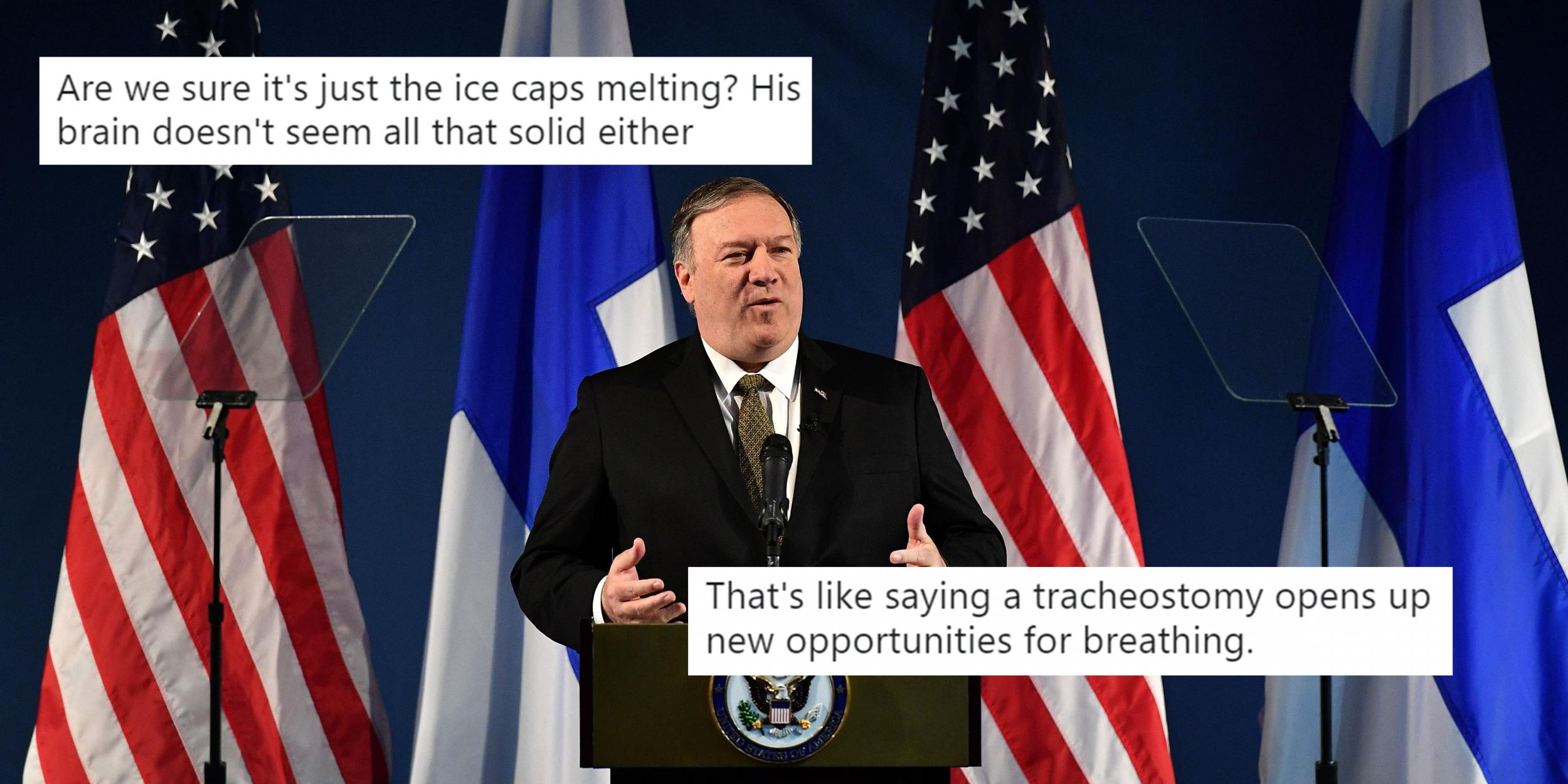 In an administration loaded with thoroughbred climate deniers, Secretary of State Mike Pompeo took a novel approach to say the gobsmackingly dumbest thing about the climate crisis yet.
He acknowledged one of the major consequences of climate change, then slathered a planet's worth of lipstick on this particular pig.
Without actually uttering the "c" word, Pompeo told a gathering of the Arctic Council last week: 
"Steady reductions in sea ice are opening new passageways and new opportunities for trade. This could potentially slash the time it takes to travel between Asia and the West by as much as 20 days. Arctic sea lanes … could [become] the 21st Century Suez and Panama Canals."
What?? This marries the effete denialism of let them eat cake with the cheap grifters' trick of two 10s for a five.
Two other remarkable things came from this vacuous statement. By all news reports, the Arctic Council delegates received Mr. Pompeo with uncommon politeness. 
And save for a few on-the-scene dispatches, the news got buried under the daily load of a dozen other Trump-related absurdities.