Progressive Charlestown
a fresh, sharp look at news, life and politics in Charlestown, Rhode Island
Tuesday, June 18, 2019
Ocean and space exploration blend at URI's Graduate School of Oceanography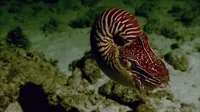 Scientists with a NASA-led expedition are operating from the Inner Space Center at the University of Rhode Island's Graduate School of Oceanography as colleagues explore the deep Pacific Ocean to prepare to search for life in deep space.
The SUBSEA (Systematic Underwater Biogeochemical Science and Exploration Analog) research program is a partnership among NASA's Ames Research Center in Silicon Valley, the National Oceanic and Atmospheric Administration's Office of Ocean Exploration and Research, Woods Hole Oceanographic Institution, the Ocean Exploration Trust and various academic centers that blend ocean and space research to better understand if the watery worlds found on moons and planets in our solar system offer conditions that could support microbial life.
Last year, the SUBSEA shipboard team used remotely operated vehicles (ROVs) deployed from the Ocean Exploration Trust's E/V Nautilus to explore Lō'ihi Seamount, an underwater volcano off the southeastern coast of the Big Island of Hawaii. 
The type of hydrothermal venting at the Lō`ihi Seamount is a good representation of conditions scientists believe exist on certain moons in the outer solar system. 
Monday, June 17, 2019
A Wall Street Boost for Social Security
By Gerald Scorse, Progressive Charlestown guest columnist
The aging of America is putting the squeeze on Social Security. About 10,000 baby boomers turn 65 every day and the number is heading even higher. Ready or not, our retirement system faces its first major overhaul in decades.
Lawmakers should listen to Warren Buffett before they settle on any new payroll tax or benefit schedules. 
"

I'm a card-carrying capitalist,"

Buffett says

, "I believe we wouldn't be sitting here except for the market system."
Social Security should become a card-carrying capitalist too. It should invest part of its
$2.8 trillion
trust fund in the stock market, specifically in broad-based, low-cost index funds.
Agencies Share Best Practices
Every year, representatives from our member agencies – food pantries, meal sites and community partners – come together to share information and recognize best practices. This year's focus was on providing excellent customer service to guests. Find out about this year's presenters and see which agencies were recognized as best of the best.
Community Kitchen Featured
in Providence Monthly
Reporter Robert Isenberg from

Providence Monthly

recently stopped by the Community Kitchen to see our culinary job training program in action. His article gives a great overview of what goes on there over the 14 weeks. We're excited to welcome a new class of students next week!
Healthy Habits Recipe:
Pico de Gallo
Add some flavor to your life with this easy Pico de Gallo recipe from our Healthy Habits nutrition education program! It's great to bring to parties or just to savor on a nice summer evening with a healthy snack and drink.
© 2019 Rhode Island Community Food Bank
Phone:
(401) 942‑MEAL (6325)
Honey is a laid back 3 year old, FIV positive kitty who would love to curl up on a couch in his furever home!!
This boy can live a long and happy life.
He just needs to be on a good diet and kept indoors away from illness due to his compromised immune system.
Consider adopting a less adoptable kitty today!
Call 2-1-1 to Find Sites in Your Community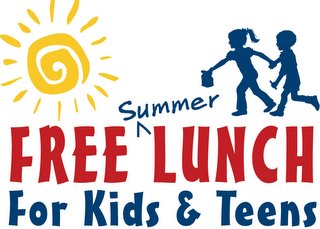 The Summer Food Service Program is now underway at more than 220 program sites in 19 communities, where free meals will be served to Rhode Island students this summer.
"We know that healthy food fuels student success – and that remains true even when school is out," said Angélica Infante-Green, Commissioner of Elementary and Secondary Education.
"That's why this Summer Meal program is so important to us at the Department of Education. We want all our kids to have access to healthy meals this summer. I invite everyone to spread the word that the Summer Meals Program is now open and available to all children and teenagers ages 18 and under."
How Payday Lenders Spent $1 Million at a Trump Resort — and Cashed In
by
Anjali Tsui
,
ProPublica
, and Alice Wilder,
WNYC
In mid-March, the payday lending industry held its annual convention at the Trump National Doral hotel outside Miami.
Payday lenders offer loans on the order of a few hundred dollars, typically to low-income borrowers, who have to pay them back in a matter of weeks. The industry has long been reviled by critics for charging stratospheric interest rates — typically 400% on an annual basis — that leave customers trapped in cycles of debt.
The industry had felt under siege during the Obama administration, as the federal government moved to clamp down.
A government study
found that a majority of payday loans are made to people who pay more in interest and fees than they initially borrow.
Google
and
Facebook
refuse to take the industry's ads.
On the edge of the Doral's grounds, as the payday convention began, a group of ministers held a protest "pray-in," denouncing the lenders for having a "feast" while their borrowers "suffer and starve."
But inside the hotel, in a wood-paneled bar under golden chandeliers, the mood was celebratory. Payday lenders, many dressed in golf shirts and khakis, enjoyed an open bar and mingled over bites of steak and coconut shrimp.
They had plenty to be elated about. A month earlier, Kathleen Kraninger, who had just finished her second month as director of the federal Consumer Financial Protection Bureau, had delivered what the lenders consider an epochal victory: Kraninger
announced a proposal
to gut
a crucial rule
that had been passed under her Obama-era predecessor.
Sunday, June 16, 2019
Trump plans to put migrant children at former Japanese internment camp
Lending even greater significance to the 

parallels

 commentators and historians have drawn between U.S. migrant detention centers and concentration camps of the past, the Trump administration is reportedly planning to hold more than a thousand immigrant children at an Oklahoma army base that was used as an internment camp for Japanese Americans during World War II.
According to

 Time, Fort Sill "has been selected to detain 1,400 children until they can be given to an adult relative."
"Fort Sill, located southwest of Oklahoma City, was one of several internment camps where Japanese-Americans were held during World War II," Time reported. 
"Between 1942 and 1946, the U.S. government forcibly removed an estimated 120,000 men, women and children from their homes and incarcerated them across the country. Fort Sill was later used to hold German prisoners of war."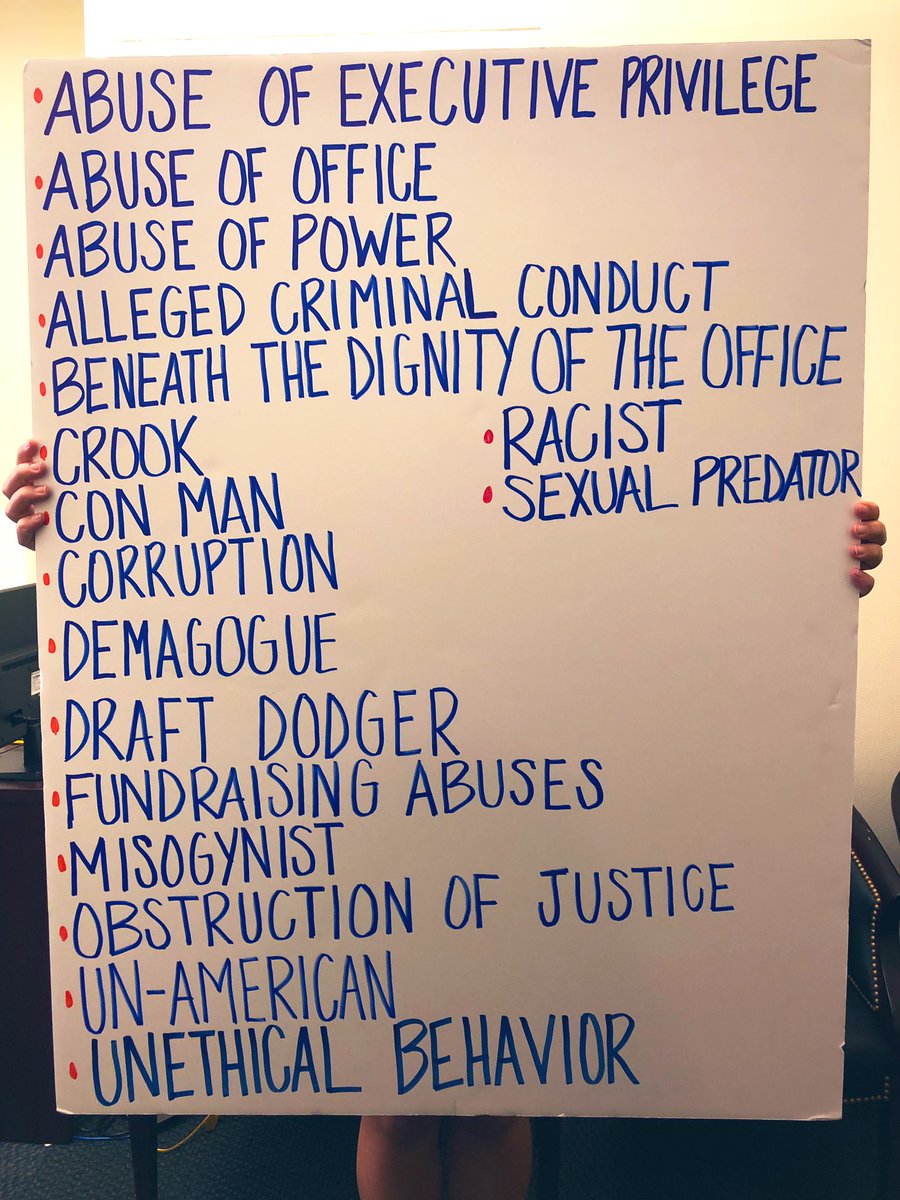 Not a joke and not made up. This list was posted online by Rep. Mary Gay Scanlon. Personally, I would have added "traitor," "asshole," "dotard," etc.
More than $80 million awarded to URI since program began in 2001
A University of Rhode Island-based initiative that has successfully expanded biomedical research capacity at nearly all of Rhode Island's universities and colleges has been awarded another $20 million in federal funding to further expand the program over the next five years.
The Rhode Island IDeA Network of Biomedical Research Excellence (INBRE), which has been funded by the National Institutes of Health since 2001 with $61 million in previous grants, was established to expand statewide research capacity in the biomedical sciences, including the research disciplines of cancer, neuroscience and environmental health sciences. 
It does so by supporting early-career faculty development, providing experiential learning opportunities to students, and acquiring and maintaining high-tech equipment for use by all participating researchers.
The University of Rhode Island partners with Brown University, Rhode Island College, Providence College, Bryant University, Roger Williams University, Salve Regina University and the Community College of Rhode Island in the program.
Red and white meats are equally bad for cholesterol
Contrary to popular belief, consuming red meat and white meat such as poultry, have equal effects on blood cholesterol levels, according to a study published in the American Journal of Clinical Nutrition.
The study, led by scientists at Children's Hospital Oakland Research Institute (CHORI)—the research arm of UCSF Benioff Children's Hospital Oakland—surprised the researchers with the discovery that consuming high levels of 

red meat

 or white poultry resulted in higher 

blood

cholesterol

 levels than consuming a comparable amount of plant proteins. 
Moreover, this effect was observed whether or not the diet contained high levels of saturated fat, which increased blood cholesterol to the same extent with all three 

protein

sources.