Progressive Charlestown
a fresh, sharp look at news, life and politics in Charlestown, Rhode Island
Saturday, September 22, 2018
Database Links Body's Genetic Rhythms to Drug Metabolism in Human Tissues
Using new bioinformatics tools to analyze thousands of human tissue samples, researchers at Cincinnati Children's Hospital Medical Center created a new database of daily rhythms in human gene activity—including many genes that regulate how drugs work.
Reporting in 

Science Translational Medicine

, researchers say their results could have significant implications for a growing field of study called circadian medicine—timing the administration of drugs or other therapies to coincide with the body's internal clock.
Friday, September 21, 2018
The Persistence of Bank Misconduct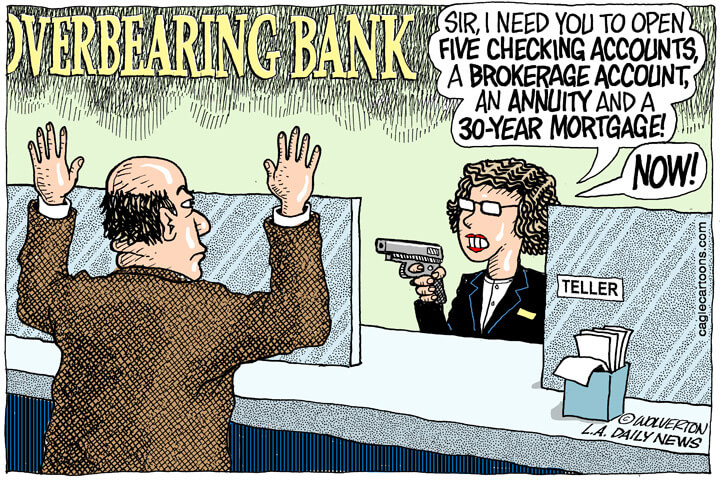 Ten years ago this month, the financial crisis erupted, and within a matter of weeks the banking landscape was transformed. Merrill Lynch was taken over by Bank of America. Lehman Brothers collapsed.
AIG had to be bailed out by the federal government. Goldman Sachs and Morgan Stanley, the last two independent investment houses, were forced to become bank holding companies subject to stricter regulation.
JPMorgan Chase took over Washington Mutual. Congress was compelled to create the $700 billion Troubled Asset Relief Program.
What were the consequences of the widespread misconduct that caused the meltdown? Lehman turned out to be the only major institution to suffer the fate of liquidation. 
No top executives at any banks faced personal criminal or civil charges. The federal government sold off its holdings in the companies that were bailed out.
Full Moon Paddle This Monday
Join our friends from the Exeter Land Trust for a full moon paddle on the upper Wood River! Your host Joram Northup organized this RI Land Trust Days Event as a great way for you to kick off Autumn 2018. He will take you on an easy paddle from the WPWA campus upstream through Frying Pan Pond. Once there you'll enjoy a spectacular view of the moon while surrounded by the peaceful sounds of nature. The event is FREE and launches promptly at 7pm. "Free" means this program will fill up fast, so register now!
Beginners and children are welcome. Bring your own boats, paddles and PFD's or borrow them from WPWA with a $20 donation. Dress for an early fall evening, and bring your headlamp. PFD's and shoes are required on all WPWA paddles. Bathrooms available at the WPWA campus.
Here's another program you might enjoy......
URI Cooperative Extension to Host a
Well Water Workshop
in Hopkinton
October 10, 2018 at the Hopkinton Town Hall, 1 Townhouse Road from 6-7 PM.
During the workshop you will learn about: Regular water testing; Well water protection; Good housekeeping practices to protect your drinking water quality.
CE staff will answer your questions and provide you with a packet of resource materials. RI Department of Health annual water testing kits will be available at the program. Programs are free and open to the public. Please join us by registering now!
Or call 401-874-4918 to register.
Our Contact Information



Wood-Pawcatuck Watershed Association




203 Arcadia Road




Hope Valley

,

RI

02832




401-539-9017




www.wpwa.org
Sugar pills relieve pain for chronic pain patients
Someday doctors may prescribe sugar pills for certain chronic pain patients based on their brain anatomy and psychology. And the pills will reduce their pain as effectively as any powerful drug on the market, according to new research.
Northwestern Medicine scientists have shown they can reliably predict which chronic pain patients will respond to a sugar placebo pill based on the patients' brain anatomy and psychological characteristics.
"Their brain is already tuned to respond," said senior study author A. Vania Apkarian, professor of physiology at Northwestern University Feinberg School of Medicine. "They have the appropriate psychology and biology that puts them in a cognitive state that as soon as you say, 'this may make your pain better,' their pain gets better."
Stormy Daniel's new book, "Full Disclosure" will be released October 2, 2018. 
The law can be confusing, and I am happy to offer an explanation of one legal concept that has confused many readers untutored in its ways. The concept for which I hope to provide clarity is known as "non-disclosure."
Agreements dealing with non-disclosure known as "non-disclosure agreements" may be created when two people have been involved in an event that one of the participants doesn't want anyone else to know about. 
In that case, the person seeking confidentiality may pay the other person a sum of money, in exchange for which that person agrees not to disclose anything about the event.
Current events offer a perfect example of how a well-arranged non-disclosure agreement works. For purposes of this example, I will use two fictional people, one of whom will be referred to as Donald and the other as Stormy.
Thursday, September 20, 2018
Why women don't report sexual assault
Delays should never be used to discredit accusers like Christine Blasey Ford.
When Christine Blasey Ford came forward to report that President 

Trump's Supreme Court nominee, Brett Kavanaugh, sexually assaulted her

 in 1982, you could cue the response: Why didn't she speak out then? Why didn't she go to the police?
There's a long, long list of reasons why a woman wouldn't speak out even now, and no doubt it was even more difficult in the pre-Anita Hill world of 1982.
I can't speak for everyone who has faced sexual assault, but I can speak for myself.
Emerging writers will explore Beachcombing Your Memoir  
Carolina Fiber and Fiction Center
Emerging writers and those who just need a bit of inspiration and direction, will gather on Saturday, October 6 for Beachcombing Your Memoir, a day long retreat sponsored by the Carolina Fiber and Fiction Center.
"Everyone knows someone who has a desire to write a memoir and that's because we all have a story to tell. But few actually bring that desire to fruition," says co-facilitator, Patricia Chaffee who hopes to change that.
Writers of all level of ability are invited to participate in this inspirational, educational event presented by Pulitzer Prize nominee and author Grace Farrell and award-winning journalist, Patricia Chaffee.
Dietary fiber reduces brain inflammation during aging
University of Illinois College of Agricultural, Consumer and Environmental Sciences
As mammals age, immune cells in the brain known as microglia become chronically inflamed. In this state, they produce chemicals known to impair cognitive and motor function. That's one explanation for why memory fades and other brain functions decline during old age. 
But, according to a new study from the University of Illinois, there may be a remedy to delay the inevitable: dietary fiber.
Dietary fiber promotes the growth of good bacteria in the gut. When these bacteria digest fiber, they produce short-chain-fatty-acids (SCFAs), including butyrate, as byproducts.