Progressive Charlestown
a fresh, sharp look at news, life and politics in Charlestown, Rhode Island
Tuesday, September 29, 2020
SPOILER: they were not on vacation
If they're on Block Island, are they also on the mainland?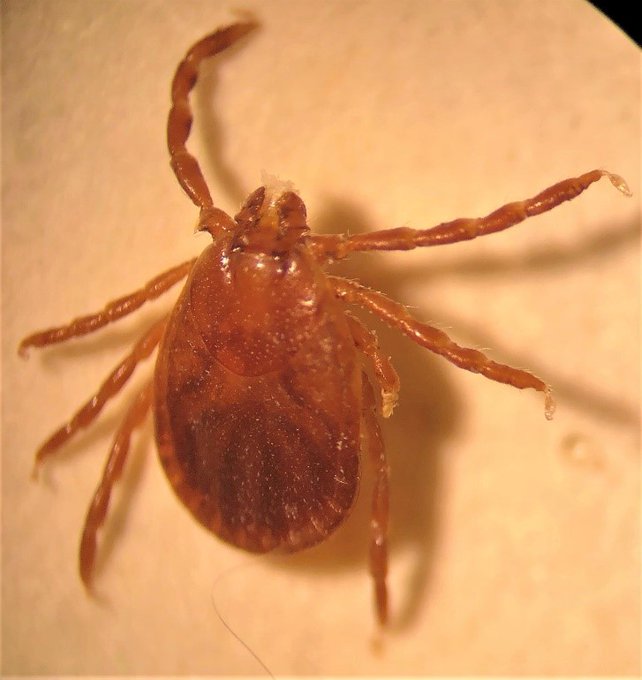 The Rhode Island Department of Environmental Management (DEM) is announcing that two exotic species of Asian and Eurasian ticks have been detected for the first time on Block Island. 
The ticks were discovered by Dr. Danielle M Tufts, then an associate research scientists at Columbia University, as part of a research program conducted by Dr. Maria Diuk-Wasser's research group on Block Island since 2010. 
It was confirmed by DNA and morphological characteristics that they are ticks not previously found in Rhode Island.
Dr. Tufts identified the tick species Haemaphysalis longicornis and Haemaphysalis punctata when studying ticks on Block Island this summer. 
Due to similarities with native ticks, these exotic ticks were initially thought to be native tick species but on further investigation were found to be exotic species. 
Dr. Tufts then looked through archive samples previously collected from Block Island from 2010 to 2020 and determined these species have been present on Block Island for many years. 
H. Longicornis, also called the Asian longhorned tick, was first detected in the United States in 2017 in New Jersey but when archived samples were reviewed in other states, it was determined that these ticks may have been in the country since at least 2010. 
The H. punctata species is native to Europe and has not been previously detected in a natural setting in North America (it has been detected on imported animals and animal products undergoing importation inspections).
Monday, September 28, 2020
Please support these Charlestown Democrats
By Catherine O'Reilly Collette, Chair of the Charlestown Democratic Town Committee
On behalf of the Charlestown Democratic Town Committee, I am proud to endorse and support the three fine Democrats on the November 3 ballot for Charlestown Town Council: Deb Carney, Jodi Frank and Scott Keeley.
Each of these individuals bring experience and talent that will serve the people of Charlestown well.
I have known Deb Carney for nearly 20 years, watched her chair the Council when we first moved to Charlestown, then admired her outstanding work on the Chariho School Committee. I consider her to be one of the most talented and hard-working public servants I have ever met. She currently serves as Council Vice-President and seeks re-election.
Jodi Frank served the town for six years as a member of the Parks and Recreation Commission, putting her Ph.D. in Kinesiology to good use by working on improvements in Ninigret Park and Charlestown's public lands. She is currently finishing up her B.S. in Nursing and will be an RN early in 2021.
I met Scott Keeley 15 years ago and have always loved his humor and breadth of knowledge. I admire the way he has taken on the issue of the people's right to use the beach despite efforts by non-resident beachfront property owners to deny access.
For the past decade, Charlestown has been controlled by a single party: the Charlestown Citizens Alliance that was spawned by the Rhode Island Shoreline Coalition with its focus on the interests of absentee land-owners. They have raised our taxes just about every year since they've been in control, engaged in shady land deals, driven out small businesses and purged town commissions of anyone not a CCA loyalist.
Each election year, absentee property owners flood the CCA treasury with cash to try to sell Charlestown voters the same overblown story that we are under threat of unspeakable horrors to our rural way of life and only the CCA can keep us safe. You'll see that message in the CCA flyers that will be filling your mailboxes.
It's time to stop being driven by fear. We need to focus on positive ways to move forward: fair taxes, sensible land use, choosing qualified people for town boards and commissions and using town resources to help our community cope with the problems caused by the pandemic and a badly damaged economy.
I know Deb Carney, Jodi Frank and Scott Keeley are the best qualified people on the ballot to get the job done. I urge you to vote for them when you cast your ballot – by mail or in person - in this year's election.
Report finds an 81% increase in K-12 schools using solar power over the last 5 years.
Brian Bienkowski for Environmental Health News    
When Mount Desert Island High School in Maine decided to use solar power, they turned to the students.
"We have a [student] club here that helped with the project, helped choose the installer we'd go with," principal Matt Haney told EHN. "They did research on vendors and helped evaluate proposals."
About a year ago the roughly 550-student high school flipped the switch.
"We had no pushback at all on solar panels, especially since this essentially cost us nothing," Haney said. "It was a no brainer."
Mount Desert is not alone: Since 2014, the number of K-12 schools in the U.S. using solar power increased by roughly 81 percent—and now more than 5.3 million kids and teens go to a school using solar energy, according to a new report.
That increased capacity represents a 139 percent surge in the amount of solar installed over the past five years, according to the report released today by the clean energy nonprofits Generation180 and The Solar Foundation, and the Solar Energy Industries Association.
"We know from research, solar is contagious, the best indicator if someone goes solar is if their neighbor has solar," Tish Tablan, a program director at Generation180 and author of the new report, told EHN. "We want to bring solar to the heart of communities—which is schools."
The report, which is the third edition and uses publicly available data from 2014 to 2019 on school solar use, finds that solar trends at schools mirror those more broadly in the country, and that bolstered solar energy at schools is offering not only clean power but cost savings and educational opportunities.
SPOILER ALERT: it won't be by November 3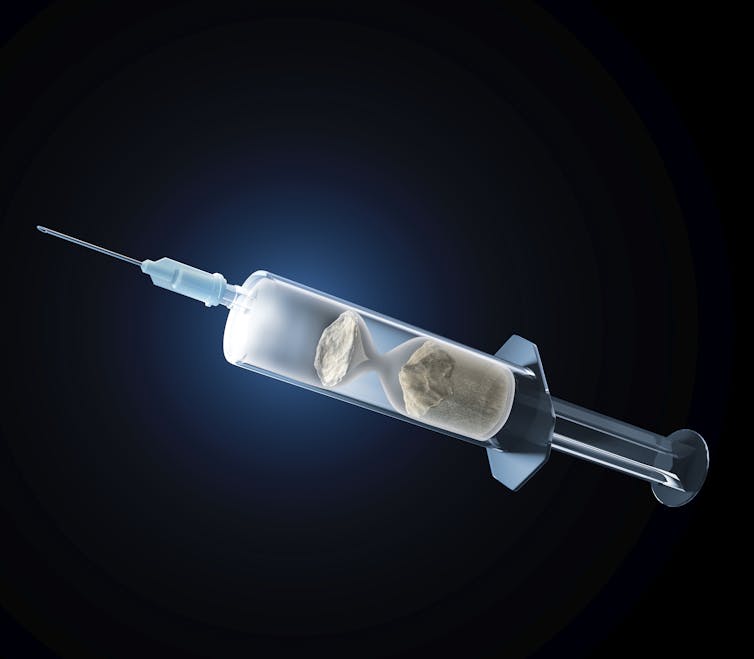 With COVID-19 vaccines currently in the final phase of study, you've probably been wondering how the FDA will decide if a vaccine is safe and effective.
Based on the status of the Phase 3 trials currently underway, it is unlikely that the results of these trials will be available before November. 
But it is likely that not just one but several of the competing COVID-19 vaccines will be shown to be safe and effective by the end of 2020.
I am a scientist and infectious diseases specialist at the University of Virginia, where I care for patients with COVID-19 and conduct research on the pandemic. I am also a member of the World Health Organization Expert Group on COVID-19 Vaccine Prioritization.
Blatant conflict of interest
By Isaac Arnsdorf for ProPublica
The former pharmaceutical executive tapped by President Donald Trump to lead the administration's race to a COVID-19 vaccine is refusing to give up investments that stand to benefit from his work — at least during his lifetime.
The executive, Moncef Slaoui, is the top scientist on Operation Warp Speed, the administration's effort to develop a coronavirus vaccine in record time. Federal law requires government officials to disclose their personal finances and divest any holdings relating to their work, but Slaoui said he wouldn't take the job under those conditions. 
So the administration said it's treating him as a contractor. Contractors aren't bound by the same ethics rules but also aren't supposed to wield as much authority as full employees.
Slaoui agreed to sell stock worth $12 million and resign from the board of Moderna, the developer of a leading potential vaccine. But Slaoui insisted on keeping his roughly $10 million stake in his former company, GlaxoSmithKline, another contender in the Operation Warp Speed vaccine race. 
"I won't leave those shares because that's my retirement," he has said. GlaxoSmithKline, working with Sanofi, has started human trials for a coronavirus vaccine using similar technology to Sanofi's flu shot. It is supported by up to $2.1 billion from the U.S. government.
As a concession, Slaoui committed to donating any increase in the value of his holdings to the National Institutes of Health.
Sunday, September 27, 2020
Complicated Relationships Entwined to Produce Shark Attacks
By GRACE KELLY/ecoRI News staff 
In the waning days of July, Julie Dimperio Holowach was swimming off the coast of Harspwell, Maine, with her daughter. What was a fun day in the surf and sun turned tragic when she was bitten by a great white shark and died as a result of her injuries.
The ensuing talk in the press and by New England beachgoers centered upon the rising seal population and its role in attracting sharks to local waters. Culling was discussed, and one headline read, More Seals Means Learning To Live With Sharks In New England, painting a picture that it's the rotund sea mammal's fault we've entered "Jaws" 2.0.
But the relationship between sharks, seals, and humans is more nuanced and complex.
Of sharks, seals, and humans, a John Steinbeck quote from "Of Mice and Men" seems appropriate: "Maybe ever'body in the whole damn world is scared of each other."
Researchers now have the answer
Lund University
Metformin is the first-line drug that can lower blood sugar levels in type 2 diabetes patients. One third of patients do not respond to metformin treatment and 5 per cent experience serious side effects, which is the reason many choose to stop medicating. 
Researchers at Lund University in Sweden have now identified biomarkers that can show in advance how the patient will respond to metformin treatment via a simple blood test.
"Our study constitutes an important step towards the goal of personalised care for diabetes patients because it can contribute to ensuring that the right person receives the right care as soon as there is a diagnosis," says Charlotte Ling, professor of epigenetics at Lund University, who led the study.
Russia's Sputnik Vaccine Stunt Could Cast a Long Shadow
September 24, 2020 by Olga Dobrovidova
I

n August,

the Russian government unveiled, with pomp and flair, "the world's first registered vaccine against Covid-19." 
Although the vaccine — known officially as Gam-COVID-Vac but marketed as Sputnik V for a global audience — has yet to demonstrate its safety and efficacy in a phase III trial, an emergency use authorization was issued to make it available for limited use in the general public. 
This month, the horse finally caught up with the cart, as the vaccine developers published, in The Lancet, the results of phase I and phase II trials gauging the vaccine's safety and its ability to provoke an immune response.
I have to confess that, as a science journalist-turned-science communicator, I am eerily attracted to the Sputnik V vaccine. Its rollout has been so significant, layered, and in-your-face that I, like countless other commentators, simply can't look away — even though we know that making us look is what this game is about.
I am not at all in a position to comment on the validity of research results presented in the Lancet paper, or on the recent criticism the paper received, not yet from the pages of a journal but in an open letter from more than three dozen scientists. 
However, since even the authors of the study acknowledge that "further investigation is needed of the effectiveness of this vaccine for prevention of Covid-19," it is perhaps more fitting for now to discuss the Russian vaccine case for what it already is: a public relations exercise. By that measure, I think there are a few takeaways that are especially relevant for science journalism and science communication.