Three questions answered
Aubree Gordon, University of Michigan

Editor's note: Public health officials in the U.S. warned that the coronavirus, which has in large part spared the U.S., is coming and that the country needs to be prepared. But just what does this mean for you, as well as for public health officials? Aubree Gordon, public health scholar at the University of Michigan, explains.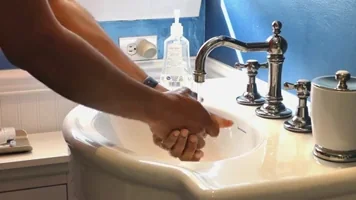 One of the most practical things you can do.
1. How do we prepare for something we can't predict?
First and foremost, people need to be prepared for their daily life to be affected by public health measures that are put into place to try to limit the spread of the virus.
This could be anything from relatively benign social distancing measures, such as canceling large gatherings, to measures that may have a larger impact on day-to-day life, such as school and business closures. 
It is also possible that people may be asked to remain in their homes for an extended period of time if there is a large outbreak in their local area, such as what has occurred in China.
To prepare for this, it is best to have a two-week supply of food, personal hygiene items and sufficient supplies of any required prescription or nonprescription drugs. It is also important to keep copies of medical records for reference.
2. The US has only 57 cases so far. Why might that increase?
So far, all cases in the U.S. have been imported or directly connected to travel. That is, either someone came to the U.S. who was infected or had contact with someone who had recently traveled out of the country.