Progressive Charlestown
a fresh, sharp look at news, life and politics in Charlestown, Rhode Island
Saturday, January 19, 2019
Oceans are warming even faster than previously thought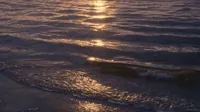 Heat trapped by greenhouse gases is raising ocean temperatures faster than previously thought, concludes an analysis of four recent ocean-heating observations. The results provide further evidence that earlier claims of a slowdown or "hiatus" in global warming over the past 15 years were unfounded.
"If you want to see where global warming is happening, look in our oceans," said Zeke Hausfather, a graduate student in the Energy and Resources Group at UC Berkeley and co-author of the paper. "Ocean heating is a very important indicator of climate change, and we have robust evidence that it is warming more rapidly than we thought."
Ocean heating is critical marker of climate change because an estimated 93 percent of the excess solar energy trapped by greenhouse gases accumulates in the world's oceans. And, unlike surface temperatures, ocean temperatures are not affected by year-to-year variations caused by climate events like El Nino or volcanic eruptions.
Friday, January 18, 2019
Unemployment is low, but federal employees are lining up at food banks. They aren't alone.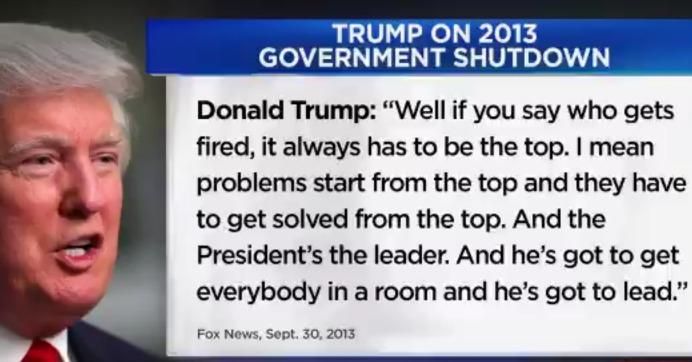 As the government shutdown drags on, the image of federal workers lining up at food pantries has dramatized just how many workers live financially close to the edge.
By one estimate

, almost 80 percent of U.S. workers live paycheck to paycheck. Miss one check and you're taking a second look at what's in the back of the pantry cupboard.
From federal prison guards in small towns to airline safety inspectors in major cities, the partial government shutdown has forced 800,000 federal workers — and many contractors, too — to survive without a paycheck.
The shutdown is a Trump-made disaster, with an estimated 420,000 "essential workers" required to show up for work without a paycheck. They have full-time responsibilities, which makes finding another part-time job nearly impossible.
Another 380,000 federal workers have been furloughed, including 

Coast Guard employees

 that are being encouraged to take on babysitting gigs and organize garage sales. They saw their last paycheck 

on December 22

 and are scrambling to pay rent, mortgages, alimony, and credit card bills, let alone the groceries.
Mystic Aquarium's Animal Rescue Program Releases Seal Just Weeks into the New Year
Thursday may have been "Ditch New Year's Resolutions Day," but Mystic Aquarium's Animal Rescue Program did anything but that earlier that morning, as each and every day they resolve to care for stranded seals with the ultimate goal of releasing them back into the ocean.
Such was the case for Laysan, a young harbor seal that was released in Charlestown, RI. He is the last of rehabilitated seals rescued during the Program's 2018 season.
Laysan was rescued in Falmouth, ME, by the Marine Mammals of Maine and was transferred to the Aquarium's Animal Rescue Clinic at the start of May. 
DEM Stocking Trout Now for Winter Fishing Season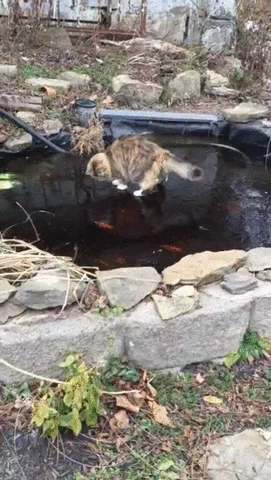 The Rhode Island Department of Environmental Management (DEM) is stocking ponds across Rhode Island this week with several thousand brook and rainbow trout for the winter trout fishing season.
The one to one-and-a-half-pound, hatchery-raised trout will be stocked in the following waterways:
• Meadowbrook Pond, Richmond 
• Silver Spring Pond, North Kingstown 
• Big Round Top Pond, Burrillville 
• Upper Melville Pond, Portsmouth
"I hope anglers of all ages will take time this winter to venture out to a favorite fishing spot to reel in these beautiful, hatchery-raised trout," said DEM Director Janet Coit. 
"Fishing is a popular winter activity for people of all ages in Rhode Island and a great way to connect with the outdoors, unwind, and create memories with family and friends. Grab your fishing gear and head out to one of these prime fishing locations!"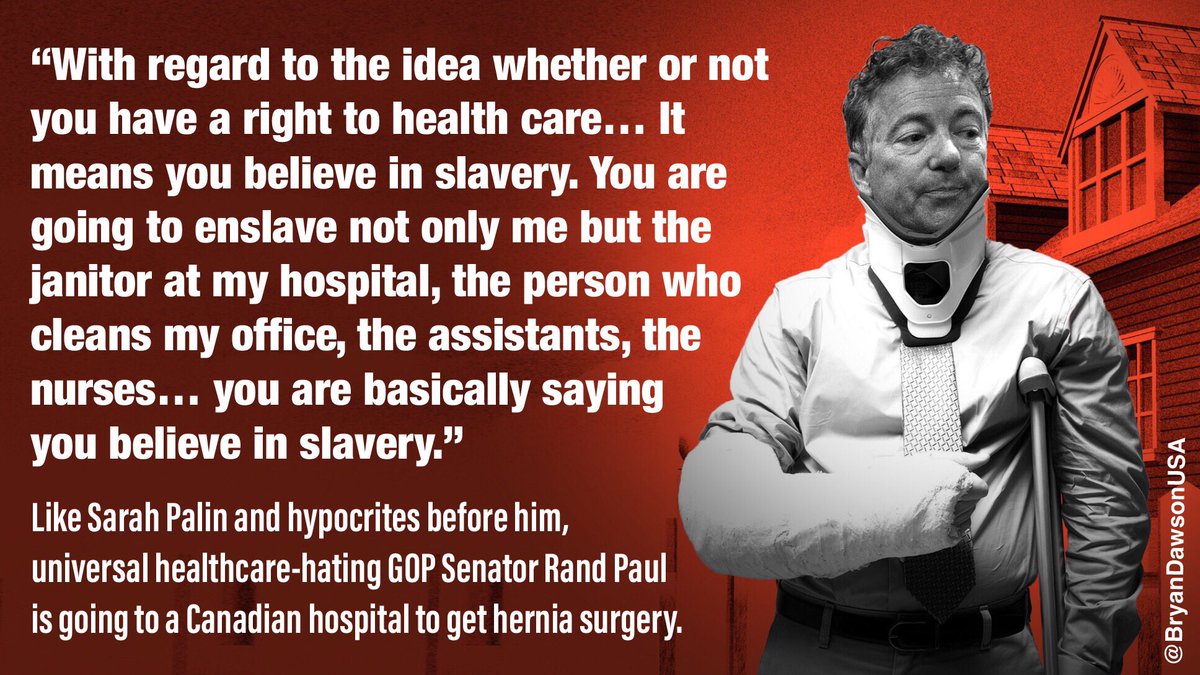 Libertarian ophthalmologist and Kentucky  Senator Rand Paul has decried the health care hellscape of Canada's single-payer system throughout his career.
In fact, he calls it "slavery." So it is ironic and totally in line with his everyday hypocrisy that we learn Sen. Paul has scheduled major surgery in Canada.
According to the Louisville 

Courier-Journal

, the procedure will repair a lingering injury from the brutal 2017 attack by his neighbor, Rene Boucher, over a long-running dispute about Sen. Paul's landscaping habits. 
As you might expect, the senator is spinning his Canadian health care as totally different from regular Canadian health care.
Thursday, January 17, 2019
Trump violates law by confiscating Putin notes
The Washington Post 

has 

reported 

that Trump "has gone to extraordinary lengths to conceal details of his conversations with Russian President Vladimir Putin, including on at least one occasion taking possession of the notes of his own interpreter, and ordering the linguist not to discuss what had transpired with other administration officials.
As a result, U.S. officials have said there is no detailed record, even in classified files, of Trump's face-to-face interactions with the Russian leader at five locations over the past two years.    
This is unprecedented in Presidential history, and truly chilling. After all, fourteen U.S. intelligence agencies have already concluded that Russia interfered with the 2016 elections, and Trump and his campaign is under investigation for possible conspiracy and obstruction of the probe.
Without a written record, there is no way for the American public, Robert Mueller, or even top Trump national security advisors to know what he discussed with Putin on multiple occasions, what promises he may have made to the Russians, or even what instructions he may have received from Putin.
By TIM FAULKNER/ecoRI News staff
Despite the government shutdown, federal agencies are moving forward with permitting for seismic airgun surveying and the offshore drilling for natural gas and oil that may follow.
Press liaisons are furloughed, so it's difficult to know the status of pending permits before the Bureau of Ocean Energy Management (BOEM) and the Department of Interior.
Nevertheless, the five exploration companies approved for sonic airgun blasting are still expected to hear from the Department of Interior this month, after which they can immediately begin surveying.
The Bureau of Safety and Environmental Enforcement (BSEE) is processing paperwork, as more than half of the agency's 803 employees remain on the job, paid by "non-lapsing funds," according to BSEE.
"During the shut-down BSEE will continue critical permitting and oversight activities associated with energy development on the Outer Continental Shelf, so as to allow the bureau to continue to support the sustained exploration and development of the Outer Continental Shelf during the shut-down," according to a Dec. 17, 2018 BSEE statement.
Blasts from seismic airguns disrupt many aquatic ecosystems and harm sea mammals such as North Atlantic right whales, dolphins, and sea turtles, according to research. 
Fishermen survey finds varied perceptions of impacts of Block Island Wind Farm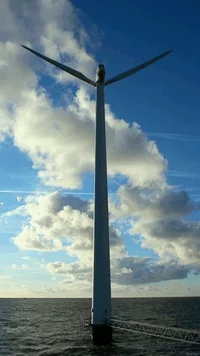 Commercial fishermen have very different perceptions of the impact of the Block Island Wind Farm than do recreational fishermen, according to a survey of both groups by a University of Rhode Island doctoral student.
Of the 25 fishermen interviewed, all of whom said they regularly fish in the area of the wind farm, the recreational fishermen generally perceive the turbines positively while the commercial fishermen see them as mostly negative.
The results of the study, funded by Rhode Island Sea Grant, were reported at a meeting of the American Geophysical Union in Washington, D.C., in December.
"Little is known about the impacts of offshore wind farms on marine users in the United States, and it's critical to understand these impacts in context," said Tayla ten Brink, the URI student who conducted the survey with Professor Tracey Dalton. 
"Generally, our findings show there are uneven impacts on the different fishing sectors."
According to ten Brink, almost all of the fishermen agreed that there is more recreational fishing taking place in the vicinity of the wind turbines than before the turbines were installed. 
That's because the turbine support structures serve as artificial reefs that attract a wide variety of fish and marine invertebrates to the area. Cod and other species not found in the area before are now observed, for instance.