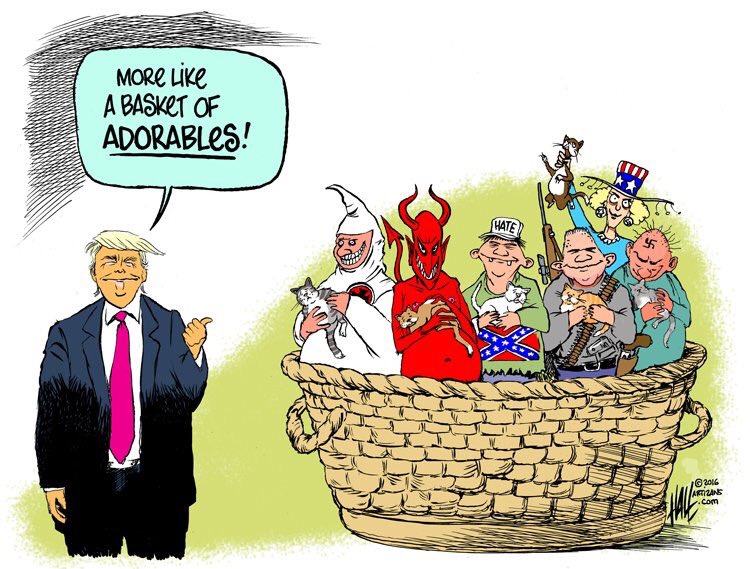 Courtesy of 

GQ

:

Nothing that Trump says, no damning piece of Trump reportage, and certainly no opinion piece like this one will stop his voters from pulling the lever. Nor will anything stop Trump from being the officious, braindead goon that he is. He will never answer for his crimes, and there's a frighteningly large portion of the electorate that will always love him for that.

And so I'd just like to say to that portion of the electorate: Fuck you. No, seriously. Go fuck yourselves. 
I'm not gonna waste any more time trying to convince you that you're about to do something you'll regret forever. I'm not gonna show you old clips of Trump saying rotten things.
I'm not gonna try to ANNIHILATE Trump by showing you records of his hypocrisy and greed. I'm not gonna link to a John Oliver clip and be like, "THIS. So much this."
Nothing's gonna take down Trump at this point, so I'm not gonna bother. No no, this post is for ME. I am preaching to the sad little choir in my soul here.

Because while Trump is a miserable bastard, YOU are the people who have handed him the bullhorn.