Second board member ousted as CCA stacks Zoning with CCA loyalists
The CCA Party will tolerate no deviation from their party line
Long-serving member of the Charlestown Zoning Board of Review (ZBR) Richard Frank, husband of former Town Council member Marge Frank, learned at the July 17 Town Council meeting that despite his long and faithful service to town and his willingness to serve another term, he was being kicked off the ZBR.
Charlestown Citizens Alliance (CCA Party) Council hit man Dan Slattery made the announcement during the usually routine portion of the town council agenda for re-appointment of volunteer commissioners who wish to be re-appointed, that he stood against Dick Frank's re-appointment and his two CCA Party colleagues, Council Boss Tom Gentz and George Tremblay, nodded to indicate that a majority wanted to purge Frank.
Slattery, the CCA Party's political enforcer, said Frank could not be
reappointed without ZBR Chair Mike Rzewuski's written recommendation.
Minutes earlier, CCA appointees Cliff Vanover and Mike Chambers were
reappointed without ZBR Chair Mike Rzewuski's written recommendation.
Slattery said that one of the main reasons he decided Dick Frank had to go was because the ZBR Chair Mike Rzewuski did not include a written recommendation supporting Frank's reappointment, which Slattery interpreted to mean that Rzewuski opposed him. Click here to watch and listen.
However, two other ZBR members were also up for re-appointment: CCA Party zealots Cliff Vanover and Mike Chambers. Rzewuski did not write a written recommendation for them, either.
Lisa DiBello abstained rather than support the husband
of former Council President Marge Frank, whom
DiBello is suing along with a slew of other town officials
By that logic, the Council should have treated all three ZBR re-appointments the same, but on the vote to oust Dick Frank, the three CCA boys voted "yes," Councilor Paula Andersen supported his reappointment, and Councilor Lisa DiBello abstained.
DiBello did not explicitly explain her abstention, but there is the fact that Dick Frank's wife Marge is
one of the named plaintiffs in the long-running conspiracy lawsuit Ms. DiBello has waged against the town.
The two CCA Party candidates, Vanover and Chambers, were approved by the Council without a hitch despite their lack of a recommendation letter from ZBR Chair Rzewuski.
I e-mailed Rzewuski to ask him to comment on this and to clarify whether or not he supported Dick Frank's ouster, as Slattery had claimed. This is his reply:
"I will not give a Richard Frank performance review to you. Your record shows you will do what you want on who you want any way.

I did not submit a letter to reject nor approve anyone for re-appointment

. Perhaps you should show interest for the ZBD while there is still an opening."
Mike Rzewuski, chairing one of the out-of-control
Whalerock hearings
Rzewuski is still pissed off at me for my reviews of his terrible performance as chair during the special ZBR hearings on Whalerock when he allowed the proceedings to break down into chaos and gave Whalerock a perfect opportunity to beat Charlestown once again in Court. His poor chairing of those hearings left Charlestown with little choice but to pay $2.1 million to buy the land.
Areglado launched into a 30 minute personal attack against Dick Frank and William Meyers, accusing them of prejudice against the opponents of the Whalerock project (because they, plus two other ZBR members cast yes votes for Whalerock in its early stages).
Areglado wanted both Meyers and Frank to be recused from these hearings because they didn't vote his way at earlier hearings.
During the next several hearings, I recall no instance when Frank or Meyers said anything, never mind anything prejudicial, while ZBR Chair showed obvious bias in his words and in the way he ran the hearings. As I said, it became clear that the Whalerock hearings were so poorly conducted that when the inevitable vote against Whalerock was taken, it would be easily reversed in an appeal to the Superior Court.
The town's negotiated purchase with Whalerock owner Larry LeBlanc meant the hearings ended with no vote taken, thus rescuing Charlestown from another court room defeat on Whalerock.
However, the CCA Party's animus toward Dick Frank and William Meyer remained. At their December 2013 Town Council meeting, the CCA Boys took out their first target William Meyer.
Meyer's term was up and, as they later do to Dick Frank, the CCA Boys said they would not re-appoint him. This was the first time in five years – since July 2008 – that the Council rejected the re-appointment application of an active town commission or board member.
That 2008 action was sharply attacked at the time by the same CCA Party that decided to do the same thing to Bill Meyer, and now Dick Frank.
In 2008, it was Dr. Milton Krantz, one of the founders and steering committee members of the CCA Party, who was blocked from re-appointment by then Council President Jim Mageau. Mageau said it was the Council's prerogative to approve or reject such applications. But at the time, the CCA Party didn't think so.
But now they do, since they're in the position to do the purging.
Dick Frank told me that he always did his best to make decisions based on the oath he took to apply the law fairly and to set aside his own prejudices. That was why he voted for Whalerock in the early stages – not because he favored the project, but because he felt he was bound by the law. Failing to make decisions strictly based on the law sets Charlestown up for lawsuits appealing bias rulings that the town will probably lose.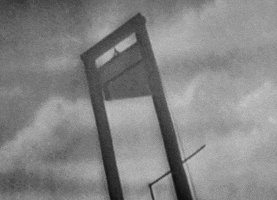 There's a saying in politics and war that "To the victors belong the spoils." Even through the Charlestown Citizens Alliance (CCA Party) claims it is not a political party but only an informal grouping of concerned citizens who want good, honest and effective government, they play the game of politics for keeps. As they have demonstrated, especially in the past couple of years, they take no prisoners.
In the six years since they ousted former Town Council President Jim Mageau, the CCA Party has held and tightened its iron grip on town government, removing both staff and volunteers who didn't display sufficient enthusiasm for the CCA's positions and pet projects and replaced them with compliant staff and political appointees.
The Zoning Board of Review has been a special target for one of the controlling CCA Party factions, the anti-wind NIMBY cult led by Ron Areglado. His cult took over control of the Charter Revision Advisory Committee in 2012 in a largely unsuccessful effort to ram through changes to the Charlestown Home Rule Charter aimed at punishing incumbent members of the Zoning Board.
NOTE: not everyone who went on the 2012 CRAC was a member of the Areglado cult or ended up a CCA Party devotee. Some kept their cool; others learned what was really going on. What they did have in common was opposition to Whalerock and anger at the ZBR members who voted 4-1 in favor of Whalerock right after the project was first proposed and before it because a Charlestown cause celebré.
Rzewuski clashes with Donna Chambers at 2012 CRAC hearing
One of the highlights of the CCA/CRAC effort to trash the Zoning Board was a February 27, 2012 confrontation between ZBR Chair Mike Rzewuski and CRACer Donna Chambers, since given a CCA Party patronage appointment to the Chariho School Committee.
Rzewuski tried to argue that the CCA/CRAC scheme to apply term limits only to the ZBR was not only unfair, but impractical. He said the zoning laws are complicated and detailed. Each member is legally sworn to make decisions only based on those laws. It takes a while for a member intent on honoring his or her oath to learn all the fine points, so term-limiting their service does a disservice to the town.
And Chambers doesn't want to hear it
In the middle of Rzewuski's explanation of the law and effort to read pertinent sections, Donna Chambers interrupted him to say, "we don't want to listen to what you say." Kinda showed how well suited she was to be a CCAer.
As it has turned out, Donna Chambers and the other CCA CRACers managed to have it all. As terms of ZBR members expire, they can count on the CCA Party majority on the Town Council to blacklist their reappointment applications. And they can also count on the CCA Party to appoint their own people to the ZBR. And those new CCA Party appointees to the ZBR are not term-limited.
As noted, Mike Chambers (Donna's husband) and Cliff Vanover (Planning Commissar Ruth Platner's husband) were appointed, and despite lacking a support letter from Rzewuski, were re-appointed by the Town Council on July 27.
The next new ZBR member who will probably be appointed at the August Council meeting, is Joe Quadrato. Quadrato was a CRACer, major fund-raiser for the CCA Party in 2012 and a stalwart member of Ron Areglado's congregation. He's the guy with the UFO signal beacon that makes Charlestown's dark sky ordinance a joke.
Though the CCA Party has cleaned out most of the writings of Mike Chambers from their official website, he has demonstrated a pretty good disregard of the facts. And we have copies of all those writings.
Cliff Vanover also has quite a remarkable record – just to pick one of many examples, there's his almost violent insistence that Charlestown's voter-approved Open Space/Recreation Bond Funds could not be used for recreation, only on open space.
The Charlestown Zoning Board of Review is a quasi-judicial body and serves as the last line of appeal for Charlestown property owners. They are required by law to take sworn testimony and render decisions solely based on the language of the law and legal precedents. If there is any hint of bias or failure to strictly adhere to law and precedent, a property owner can challenge their decision in RI Superior Court.
This process is expensive, both to the property owner and to the town. But if the court rules that Charlestown's ZBR made an error – almost a sure bet once the CCA Party finished packing the ZBR with clowns – not only is the ZBR decision overturned, but the property owner can recoup all litigation costs from the town. Be prepared for lots of such lawsuits.