Tallies of nomination papers almost complete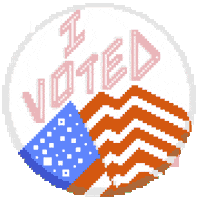 By Will Collette
After candidates declare their intention to run for office, the next crucial step is to collect enough signatures - a minimum of 50 - of registered voters on their nomination papers to qualify to appear on the ballot.
There will not be any local candidates on the September 9 primary ballot even though this year's Democratic primary features hot contests for the offices of Governor, General Treasurer, Secretary of State and Lieutenant Governor.
Signature counts have been slowly going up on the
Secretary of State's website
as the names have been verified by the Charlestown Board of Canvassers.
The current count shows that all declared candidates for Charlestown Town Council, Planning Commission, Moderator, and Chariho School Committee have turned in at least the minimum number of required signatures to go on to the General Election.
Here's how the field shapes up.
Council Vice-President Paula
Andersen (D) running for
re-election
The five endorsed Democrats have each been credited with 155 signatures (50 were needed). That's Henry Walsh for Town Moderator, incumbent Town Council Vice-President Paula Andersen, Brandon Cleary who currently serves on the Planning Commission, Ron Russo and URI student Nick Bottai who has since withdrawn due to the pressures of school and work.
Incumbent Town Councilor Lisa DiBello is also running as a Democrat and has tallied 68 signatures so far.
The Charlestown Citizens Alliance (CCA Party) slate members all were credited with between 102 and 109 signatures as of today. They include incumbent Town Council Boss Tom Gentz, incumbent George Tremblay and Bonita Van Slyke, Virginia Lee and Denise Rhodes.
CCA patronage appointee to
school committee Donna Chambers
For Chariho School Committee, incumbent Craig Louzon tallied 64 signatures. Stephen Young, who declared as a Republican but is not endorsed by the Charlestown Republican Town Committee, is credited with 58 signatures. The two appointed CCA Party School Committee members, Ron Areglado and Donna Chambers, each show 102 signatures on the SOS website.
The five CCA Party candidates for Planning Commission also turned in enough signatures (104 to 106 each) to qualify. They are running unopposed.
Unless something unforeseen happens, the Planning Commission will see the return of incumbents Gordon Foer and Connie Baker, and newcomers Mark Alexander, Barbara Heavers and Frances Topping who can all be counted upon to give Planning Commissar Ruth Platner lots of unanimous votes for her plans for Charlestown and its residents.
Rumor has it Council Dan Slattery is leaving town
government for a full-time position in the CIA
So, as of Thursday night, every declared Charlestown local candidate turned in at least the minimum of 50 signatures. Some cut it close. The Dems tripled the number of signatures required.
For the first time in almost a decade, the Charlestown ballot will not list Jim Mageau as a candidate for anything. And Town Councilor and CCA Party firebrand Dan Slattery is also off the ballot.
One perennial candidate with strong Charlestown ties, John Matson, as in "
Matson the Carpenter
," has apparently decided not to run this year. We all look forward to seeing South County getting blanketed every election year with "Matson the Carpenter" signs. It's always a surprise to see what office he is seeking and what party flag he is flying - they change so often. But apparently, that's not to be this year.
You won't see those this year
Rep. Donna Walsh (D) and her independent radical right-wing opponent Blake Filippi of Block Island have both apparently qualified to go head to head in the general election.
Senator Cathie Cool Rumsey (D) who represents the northern half of Charlestown has qualified, as has her Republican opponent Elaine Morgan of Hopkinton.
However, her independent challenger, Cameron Ennis of Charlestown, a newcomer, has only been credited with 49 of the required 100 signatures.
He is the only local candidate who may not make it past this first hurdle. We'll see what the final tally shows. If it's less than 100 signatures, he will not be on the November ballot.