Town Councilor Dan Slattery sets out "protocol" for visits to Charlestown by outside government officials
Our new color-coordinated Town Council.
Screen shot - the video is so much improved that
even screen shots look good
When the Charlestown Town Council met in its newly refurbished chambers on July 17, we got to see how pretty that room can be. Plus, the Clerkbase-delivered sound and video is vastly improved.
It looked to me like all five Town Council members decided to mark the occasion by color coordinating. The three Charlestown Citizens Alliance (CCA Party) boys, Boss Tom Gentz and his cohorts Dan Slattery and George Tremblay, all wore matching blue shirts. The two Council women, Paula Andersen and Lisa DiBello, wore pink. They sat boy-girl-boy-girl-boy. See photo to the upper left.
Despite the much improved visuals and sound system, a lot of the content was the same. There was more in the on-going saga of the Churchwoods senior citizens housing project, although for once, there was some great news (details here).
There were was the outrageous purge of Zoning Board member Richard Frank and more pointless blathering about the bogus threat posed by Charlestown's partners in the Chariho School District (the dreaded STD issue). I'll cover those issues separately.
Today, let's look at another issue that was revisited at the last Council meeting, the sales contract by the state Water Resources Board with the Glista family to buy a parcel of undeveloped land to hold in reserve for open space and potential future use as a source of clean water. For truly amazing reasons, the CCA Boys on the Town Council are trying to monkey-wrench this deal.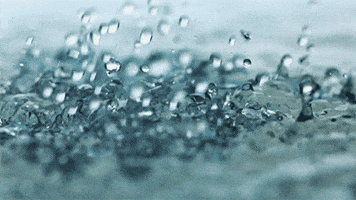 Frank Glista and his siblings inherited several undeveloped parcels of land from their parents on Genwood Road, right off Old Post Road.
They initially tried to sell to either a conservation group or the town to be set aside as open space. That didn't work out. Then they tried to sell off the properties as home sites. That didn't work out, either. So Frank went back to the open space idea, and this time, was referred to the state Water Resource Board (WRB).
The WRB was keenly interested in the land since it is their mission to use state funding allotted to the agency to secure clean water resources for future use. They are very interested in coastal properties to prepare for inevitable water resource problems caused by development, septic systems and sea level rise.
The WRB liked the Glista land and entered into a private purchase & sales agreement with the Glista family contingent on test results showing that there is a sufficient quantity and quality of water to fit the WRB's specifications.
Planning Commissar Ruth Platner got wind of this and brought the matter before her plucky planning commissioners as if the deal was a threat to Charlestown's sovereignty.
She presided over a hyperbolic discussion at the Planning Commission on May 28 with WRB Director Ken Burke. Go to Clerkbase and check out the minutes for that meeting. Also, read the following e-mail from our Town Planner Jane Weidman to Burke after the Planning Commission meeting:
Interestingly, even Charlestown's Town Planner seemed embarrassed at the way the Planning Commission behaved (this e-mail came before the Town Council CCA Boys got into it. NOTE that Weidman says the WRB should keep buying land and that "water should be a regional resource." That's not what the CCA boys (or Platner) said on either count. Click here for the original e-mail.
There are two versions of reality on this issue. The Platner/CCA Party version views the WRB's purchase of the land as a threat to Charlestown because the town wasn't in on it. Platner and the CCA Party seem to think that inevitably the WRB has some nefarious plan in mind, all evidence to the contrary, but they don't know what it is. Whatever it is, it's very scary to them.
The other version of reality is that first and foremost, this is a private land sale by the Glista family to the Water Resource Board for a lawful purpose. That lawful purpose is setting the land aside as open space to preserve the underground water, something only an idiot or a CCA Party hypocrite would oppose.
The CCA-controlled town government appears to be engaged in an unprecedented interference with a private land transaction, interference that could easily lead to a lawsuit that Charlestown would lose.
And why, why, why is the CCA Party all of a sudden against public acquisition of property (that costs Charlestown not one nickel) for open space and water preservation? Would they be going this crazy if the seller was the Charlestown Land Trust or one of their political supporters, rather than the Glistas?
As a result of the May 28 Planning Commission meeting, WRB Director Ken Burke was summoned to appear before the Town Council on June 9. There, Burke was treated to an unexpected session with the Spanish Inquisition even worse than his "two-hour grilling" (to use Planner Jane Weidman's description).
Sorry, I can't resist this brief, however unexpected interlude...
Councilor George Tremblay started off the inquisition and Boss Gentz and Dan Slattery jumped in.
How did Ken Burke dare to come into Charlestown without their permission? How dare Burke engage in this transaction with the Glistas without their advice and consent?
They peppered Burke with demands for minute details about the land premised on imagined uses.
For example, they demanded he list all the components and costs of drilling and pumping equipment, rate of flow, draw-down, etc. when all the WRB plans is to acquire and hold the land in case the water below it is needed at some point in the future.
As Burke patiently corrected the Councilors' false assumptions and misinformation, the Councilors were left looking like ignorant bullies.
Rather than follow the rule about holes (when you're in one, stop digging), they lectured Burke about his manners and process.
Since all the negative talking points they had been fed by Commissar Ruth Platner turned out to be bogus, that's all they had.
But the fact is that this transaction was and still is none of the Town Council's business. They have no authority under the Town Charter or state law to interfere in a private land sale for a lawful purpose.
Charlestown's one-man border patrol,
watching out for revenooers.
The CCA Town Council majority – the CCA Boys Gentz, Slattery and Tremblay – engaged in such a terrible spectacle over this issue at their June meeting that Boss Gentz felt he needed to apologize for his bad language when he spoke during Councilor comments.
Councilor Paula Andersen (D) correctly recused herself from this discussion as she also did in June because she is married to Frank Glista and has a direct interest in this matter.
Please be sure to read Slattery's obnoxious motion (click here) and remember two key facts: first, this is a private land transaction and none of the Council's business and, second, the land sale would add more land to Charlestown's open space and preserve precious water These are goals the CCA Party has heretofore held as sacred precepts.
Rather than follow Boss Gentz's lead and apologize for his outrageous conduct in June, Slattery doubled down with a long monologue about the proper way for a government official to behave when entering territory under someone else's jurisdiction.
We know they're all out to get us, right Dan?
You should really watch and listen to the Clerkbase video to appreciate the full effect.
As the Council's resident ructabunde, Slattery begins by describing his career as a "federal agent" at various federal agencies.
He said he followed a strict protocol whenever he was dispatched to an area in someone else's jurisdiction that included detailed advance notice to local units of government describing the why and wherefore of his visit and seeking their tacit if not explicit permission.
No, Slattery was not apologizing. He was taking Ken Burke to the woodshed for not following the Slattery Protocol for "government agents." And he wanted the Governor, the WRB board, etc. copied with this letter to show that Charlestown isn't going to get pushed around by some state guy who wants to spend state money to give Charlestown more open space and clean drinking water.
But why is Slattery so fixated on Ken Burke and not the many other state and federal government agents who come to Charlestown on official business all the time?
Does Slattery want to be notified every time someone from the Interior Department comes to visit Charlie Vandemoer at the Ninigret Wildlife Refuge?
Does he want to know the whereabouts of DEM's Environmental Police? Or pre-approve visits from FEMA or state emergency management after storms?
Does he want to keep tabs on DOT officials? Does he need to be notified when state officials come to Burlingame State Park?
Does he want to be veto power over the Health Department before inspectors come in to check out Charlestown food establishments? Does he want to be live-time updates about State Police patrols in town?
When exactly does Slattery think he has the right to notice, advice and consent when state or federal "agents" transact their normal course of business within Charlestown's boundaries?
I don't know the answer, but got the impression from Slattery's monologue that it's every time a state or federal agency carries out any official business in Charlestown.
It's a good thing Slattery is stepping down from the Town Council before somebody has to come for him with a butterfly net. Clearly the man is tortured by visions of conspiracy and feels the need to control all he surveys, whether it's private land deals or the activities of other government agencies.
I don't know what he has planned next. I hope, for his sake, that it's a good long rest and some overdue professional help.
The final vote on Slattery's motion was pre-ordained. It was a straight party vote with the three CCA Boys voting "yes" and Councilor Lisa DiBello voting "no." Councilor Andersen could not vote having recused herself.