Stunning and Accurate Statistic Gets Renewed Interest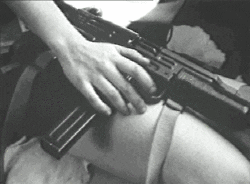 In a

late 2012 segment of

PBS NewsHour

, liberal commentator

Mark Shields

told host Judy Woodruff that more Americans have died from guns than in all U.S. wars combined:
You know, Judy, the reality is — and it's a terrible reality — since Robert Kennedy died in the Ambassador Hotel on June 4, 1968, more Americans have died from gunfire than died in … all the wars of this country's history, from the Revolutionary through the Civil War, World War I, World War II, in those 43 years. … I mean, guns are a problem. And I think they still have to be confronted.
Like

PolitiFact,

PunditFact

used the Congressional Research Services report, but supplemented that with one from

iCasualties.org

, an independent website created in May 2003 by Michael White, a software engineer from Stone Mountain, Georgia, to track casualties in the Afghanistan War and Iraq War.

We found a comprehensive study of war-related deaths

published by the Congressional Research Service

on Feb. 26, 2010, and we supplemented that with data for up-to-date deaths in Iraq and Afghanistan using the website

icasualties.org

. Where possible, we've used the broadest definition of "death" — that is, all war-related deaths, not just those that occurred in combat.
PunditFact used data from the Centers for Disease Control and Prevention to track gunfire deaths:
As we did in our previous fact-check, we used a conservative estimate of data from a

1994 paper published by the Centers for Disease Control and Prevention

to count gun-related deaths from 1968 to 1980. For 1981 through 2013, we used annual data sets from CDC.

Finally, for 2014 and the first eight months of 2015, we estimated that the number of gun-related deaths were equal to the rate during the previous three full years for which we have data — 2011 to 2013.
The final results of their research confirmed that "The number of gun deaths since 1968 — including… both homicides and suicides — was higher than war fatalities by roughly 120,000 deaths, or almost four years' worth of gun deaths in the United States.
There have been 1,516,863 gun-related deaths since 1968, compared to 1,396,733 cumulative war deaths since the American Revolution.
That's 120,130 more gun deaths than war deaths — about 9 percent more, or nearly four typical years' worth of gun deaths. And that's using the most generous scholarly estimate of Civil War deaths, the biggest component of American war deaths.
Samuel Warde
is a writer, social and political activist, and all-around troublemaker.