Commonsense gun bills pass the House
The Rhode Island House of Representatives based two important gun control bills by overwhelming majorities – and dissenting votes by local ultra-right wing Republican state representatives Blake Filippi and Justin Price.
One of the bills was former Charlestown town attorney Rep. Bob Craven's bill to ban "bump-stocks." Broadly defined bump-stocks are inexpensive devices that can be retro-fitted onto semi-automatic weapons to allow them to fire like machine guns.
The Las Vegas massacre last October 1 that killed 58 and wounded 851 was carried out by Stephen Paddock using assault rifles fitted with bump stocks that allowed him to fire full auto. We are not allowed to call Paddock a terrorist because he is a white guy.
The second bill passed by the House, dubbed the "Red Flag" bill, was sponsored by retired police officer Dennis Canario. It allows law enforcement to remove weapons from the possession of persons deemed by the courts to present an imminent risk to themselves or to others.
Many gun killers, whether they are ones who kill family members, random members of the public or themselves show the signs before the act. After the fact, we often wonder, "why didn't anyone stop that guy from doing that?"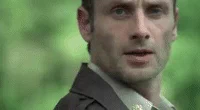 Family, friends, significant others, co-workers, etc. can submit sworn affidavits raising such concerns to trigger an examination of the risk and the potential issuance of a "temporary extreme risk protective order."
If such an order is issued, the individual would be required to turn over his guns to the police for a specified period.
The Rhode Island chapter of the American Civil Liberties Union (ACLU) has initial strong objections to the bill. Changes were made to build in timelines and limitations.
In that form, the bill passed the House on a vote of 60-8. Among the eight were Rep. Blake "Flip" Filippi (R-Charlestown) and Rep. Justin Price (R-Richmond).
Flip stated his objections:
"We should be taking guns from people who should not have them. I think everyone agrees with that — the question is, how do we do it? I don't think this bill respects the process (that) is necessary to take away someone's fundamental right."
The right to live without being murdered is a right that, I believe, trumps the peculiar interpretation of the Second Amendment of the Constitution used by Filippi and others to assume gun ownership is a "fundamental right."
Price may have had other motivations, such as a total love affair with guns. Or perhaps is still smarting from having had to withdraw his much-ridiculed bill to ban outhouses.
So, killing people with guns is fine, but protecting people from cancer is wrong.
Hopefully, in November 2018, South County voters will vote out Filippi, Price and the other embarrassing right-wingers, such as Sherry Roberts and state Senate Elaine Morgan for people who are more interested in public interest and school safety than the interests of the gun lobby.