Beware of walks in the woods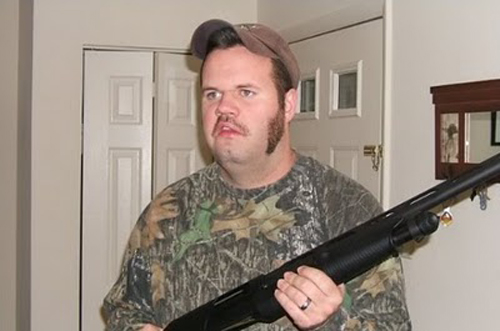 He's out there - so watch out
All users of State Management Areas and designated undeveloped State Parks (such as Burlingame), including but not limited to: hunters, hikers, bikers, horseback riders etc. are required to wear two hundred (200) square inches of solid daylight fluorescent orange from

NOW, September 8, 2018 – February 28, 2019

and the third Saturday in April to the last day in May, annually (April 20, 2019 – May 31, 2019).
During the shotgun deer season, five hundred (500) square inches are required to be worn by all users. Examples are: a hat that covers 200 square inches or a combination of hat and vest covering 500 square inches.