Annual holiday celebration kicks off on Saturday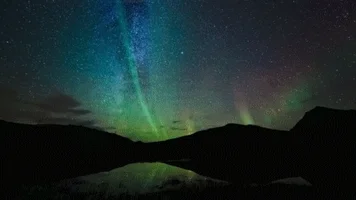 This Saturday, December 7, Mystic Aquarium kicks off its biggest, brightest and most-anticipated holiday event yet.
Inspired by the Arctic's beauty and its mesmerizing natural light display, the aurora borealis, this one-of-a-kind holiday lights show will transform four-acres of the Aquarium's outdoor space into a stunning winter destination.
The Northern Lights grand opening, which will take place this Saturday, December 7, from 6:00pm to 9:00pm.
"It has been a long time coming for a holiday event of this caliber to open in this region," said Ainslie Daly, the Aquariums Special Events and Promotions Manager. "The Aquarium team, along with our talented partners at Power Posse Productions and A Gala Affair, has been meticulously piecing details together for years and cannot wait to take a step back to simply enjoy the final product in all of its shining glory."
Guests will enjoy the inaugural stroll through Northern Lights. Led by a sea of lights, the adventure winds through the popular outdoor habitats featuring belugas, harbor seals, northern fur seals and Steller sea lions.
Energy-efficient light displays dance to music against the rockwork at Arctic Coast and Pacific Northwest, creating Mystic's own aurora borealis phenomena.
Along the way, guests will encounter hand-crafted lantern displays glowing with larger-than-life Arctic animals. The journey culminates in a classic winter village with special characters, holiday crafts and more. Warm, tasty seasonal favorites and drink specials will also be available.
From a galaxy far, far away, Connecticut's chapter of the 501st Legion will 'storm' the outdoor habitats as part of the opening celebration while an ice carving artist will create a frosty polar bear. Plus, special giveaways will be shared throughout the night.
Additional dates for Mystic Aquarium's first Northern Lights holiday event series take place every Thursday, Friday and Saturday through January 4, 2020, with timed entries at 6pm, 7pm and 8pm. Early entry hours are perfect for family outings while later times make for a romantic date night out.
Tickets are $15 for general admission and are available online only at MysticAquarium.org/Northern-Lights.
Throughout the duration of Northern Lights, guests are invited to share their experience and follow the action on social media using the hashtags #LightitUp, #SeatheLights, #BringtoLight.