Mail voting DIY, restaurants are so screwed and more
Rhode Island has been an oasis (knock on wood) of relative safety as most of the country suffers from a Trump-driven break-out of the coronavirus.
It's now raging in those deep-red states whose Trumpite governors joined him in declaring COVID-19 not an issue that concerns them compared to, say, protecting the Confederate flag and monuments.
Rhode Island has Mama Gina enforcing the rules, spanking miscreants and handing out stern warnings to behave (or else) as she did with Misquamicut Beach. Though I am no Gina Raimondo fan, there is no doubt in my mind that she has saved a lot of lives and perhaps locked in a spot in what I hope will be the new Biden Administration.
Breaking...
The
Westerly Sun is reporting
tonight that four Charlestown Police Officers have been placed on sick leave after testing positive for COVID-19. So has a volunteer for the Charlestown Ambulance Rescue Service and has been placed in isolation.
Town Hall and the Police station have been disinfected and the state is conducting contact tracing. Town Administrator Mark Stankiewicz was not clear in his remarks to the Sun whether any of the officers' colleagues who had contact with them have been quarantined.
Stankiewicz told the Sun that he believed none of the staff had contact with the infected officers. 56 town employees were tested last Friday; they are waiting for test results.
Stankiewicz and Police Chief Michael Paliotta both say that despite having 20% of the police force down with coronavirus, everything is fine and totally under control. Yep.
Fauci under attack
Perhaps the only person in the Trump Administration with any credibility on the pandemic is Dr. Anthony Fauci, 79, who is in charge of infectious disease control.
While hardly anyone else was willing to risk the wrath of Dear Leader's constant spew of nonsense, Fauci can always be counted on to try to call bullshit, albeit diplomatically.
Trump knows he can't fire Fauci outright and efforts to muzzle Fauci by blocking interviews have not worked.
So now
Trump and his minions are trying to insult, minimize and defame him
- says Trump, "he's made a lot of errors" while offering no examples to back up that charge. Trump surrogates have been doing the same.
Personally,
I think it is time for Fauci to resign
. At 79, he doesn't need the job and the crap that comes with it. I doubt he do anything inside the Trump Administration to save people's lives. It's time for a principled resignation followed by an independent campaign to get the truth out to the people. We need Tony Fauci on the outside telling the American people the truth about what's going on inside.
Frankly, I think every federal public health official who feels compromised by Trump's murderous campaign against his own people needs to resign and go public. At this point, I think anyone who stays - and I'm talking to you, Dr. Deborah Brix - is selling out their principles and trashing their reputations by aiding and abetting Trump's criminal acts.
We saw a good result from easy-pezey mail-in voting for the Presidential primary where 83% of the votes cast came in by mail.
But it now seems unlikely the state will again automatically send out mail ballot applications for the September 8 down-ballot primary. Lack of money.
That means you will need to do it yourself.
It's easy if you have a computer and know how to use it. I think that applies to you since you are reading this article online.
You can download the form HERE or fill it out on-line and then print it. You must return it to the Board of Canvassers for your town (in Charlestown, at Town Hall) no later than

August 18, 4 PM

.
There are four reasons listed why you want to vote by mail. Unless you qualify under one of the other listed reasons, check off #4 – Secretary of State Nellie Gorbea has said the state accepts fear of the pandemic as a valid reason to vote by mail.

Other key dates:
You must be registered to vote by
August 9
with your registration showing your party choice so you can vote in that party's primary on
September 8
.
The General Election is
November 3
and, yes, this may be the most important election in this country's history.
For the General Election, you must be registered by
October 4
. Applications for mail-in ballots must be received by
October 13
.
There is a chance that Senate Republicans will relent on their resistance to funding measures to boost voter turn-out, such as mail-in and early voting. Their long-term effort at voter suppression – such as cutting resources and forcing long lines – are becoming an embarrassment, even to them.
They are pretty sure now that if voting on November 3 turns into a shambles, they will be the ones blamed. But the one key GOP Senator who hasn't budged in his opposition is none other than Moscow Mitch McConnell because, frankly, he doesn't give a shit.
Restaurants are getting 86'd by the pandemic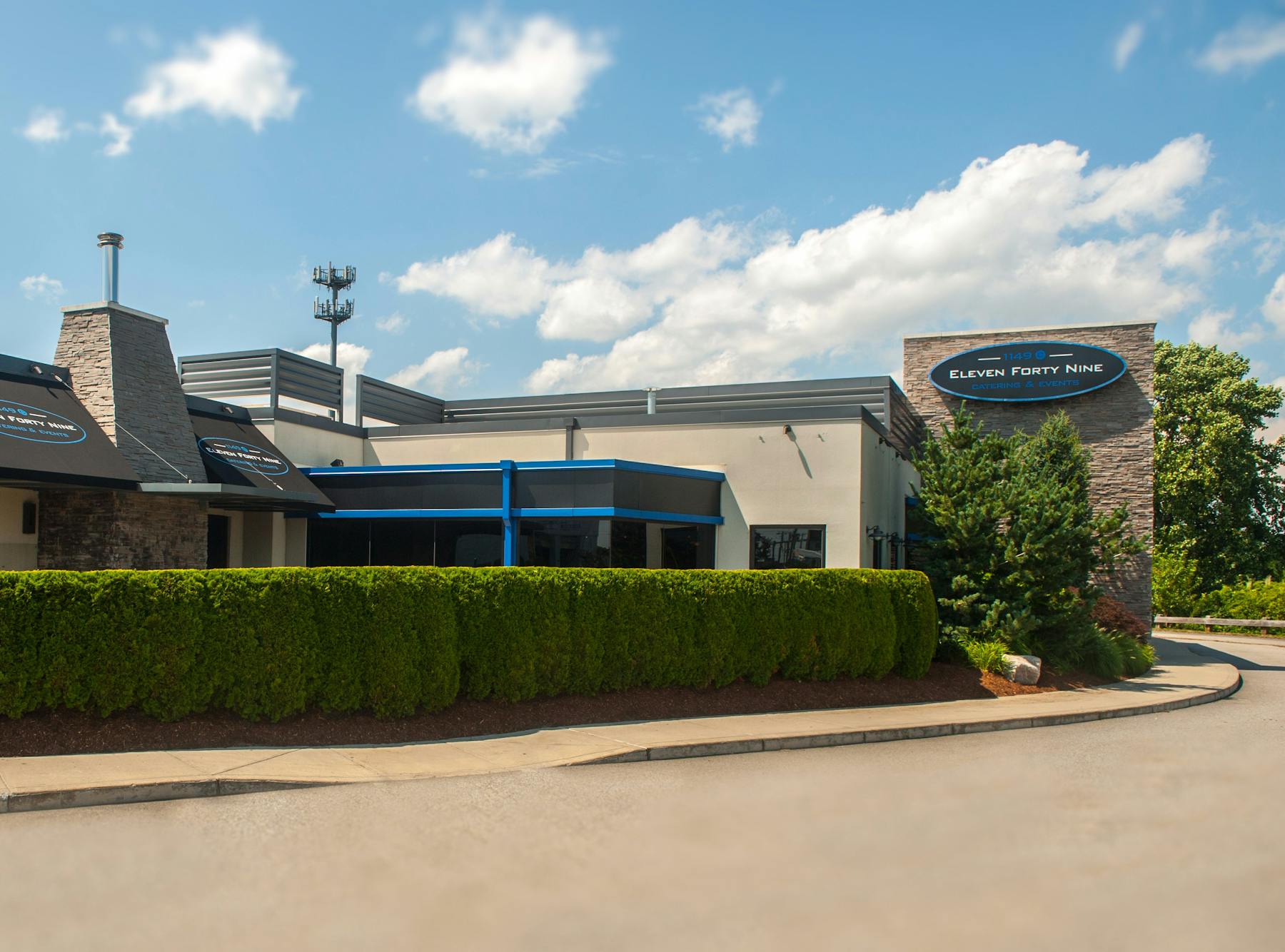 One of my favorite things about being a native Rhode Islander is our food. I love our Rhode Island specialties, such as clam cakes, and I love our huge array of restaurants serving great eating from right here and from around the world.
Sickness and death are, of course, the worst this terrible pandemic has done to us. But high on my list of tragedies is what is now and will be in the future the grim fate of our state's dining establishments.
We're going to lose a lot of our favorite places to eat out. Even under Phase 3 re-opening criteria, restaurant owners are finding that the numbers just don't work.
Attaining social distancing by lowering how many people can be served, increasing the distance between tables, adopting careful sanitary standards and dealing with asshole customers who don't want to wear masks make a tough business all the more difficult.
We've already lost the great 1149 Restaurant in East Greenwich and the Oakley Family Restaurant at the junction of Routes 2 and 102.
Two Little Fishes in Westerly got a lot of notice last week for closing indoor dining because there were just too many asshole customers who would not comply with state rules. They also abused the staff doing their jobs by reminding them. I really hope these jerks are out-of-state summer people and not locals.
I also hope the state will strictly enforce the re-imposed restrictions on travelers coming from coronavirus hotspots, requiring a 2-week quarantine.
One casualty deserved to close: Harris Bar and Grill in Coventry was shut down on July 3 by the state Department of Business Regulation for failing to comply with Phase 3 rules for re-opening despite repeated warnings from state inspectors.
After losing their Fourth of July trade, Harris made the required changes and was re-inspected and allowed to reopen on July 8.
Chain restaurants that once dotted Rhode Island are also taking a beating. Gone or going chains include TGIFridays, Cosi, Ruby Tuesday, Friendly's, Roy Rogers, the high-end McCormick and Schmicks and Benihana. Bankruptcy has been filed by: Chuck E. Cheese, Wendy's and Pizza Hut,
Sadly, the Narragansett Indian Tribe has called off its 345th Annual Powwow almost always held in August due to coronavirus concerns. This powwow was one of the important events that kept the Narragansett Tribe going during the generations of institutional racism from the town of Charlestown and the state, as detailed HERE. The annual powwow was one of the proofs the Tribe highlighted to win federal recognition of the Tribe.