Congressional Republicans and Democrats have each passed bills to extend pandemic relief benefits but have not been able to work out a compromise between their two different approaches.
The "HEROES" Act was passed by the Democratic House two months ago. The "HEALS" Act was passed by the Republican Senate last week.
Look at the differences for yourself: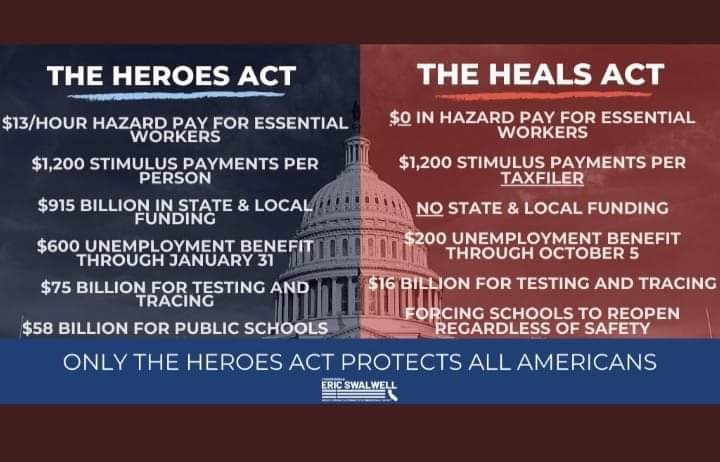 The price tag for the Democratic "HEROES" bill is $3 trillion. The cost of the GOP "HEAL" Act is $1 trillion. House Speaker Nancy Pelosi has offered to cut $1 Trillion from the Democrats' bill if the GOP Senate will add $1 trillion on their side to reach a compromise figure of $2 trillion. GOP: no deal.