Congress Revives Zombie Light Bulbs as Energy Dept. Funds New Tech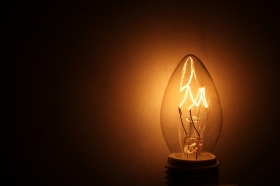 ENN.com
from:
Tina Casey,
Triple Pundit

,
The House of Representatives and the Department of Energy played out their own version of the zombie apocalypse last week, as the House voted to reanimate the all-but-dead incandescent light bulb and the Energy Department countered with the announcement of $7 million more in funding to develop new, more energy efficient lighting technologies.
Fittingly, The House vote took place at night on June 5. By voice vote, members approved an amendment to the 2012 Energy and Water spending bill that would prevent DOE from enforcing the phase-in of new energy efficiency standards for light bulbs" but that could turn out to be a classic case of locking the barn door after the horses are gone.
Phasing out inefficient light bulbs
Though the new standards are required by a 2007 law enacted under President Bush, the so-called light bulb "ban" has become a favorite target of conservative legislators and pundits during President Obama's term in office.
The law is actually not a direct ban on any particular technology, but in effect it phases out the low-cost, but notoriously inefficient conventional incandescent bulb. That technology, which is based on heating a filament, has not changed substantially in more than 100 years.