In order top to bottom this celestial snapshot features Comet ISON, planet Mars, and Regulus, alpha star of the constellation Leo, in the same frame. The scene spans about 2 degrees near the eastern horizon in early morning skies of October 15.
Closest of the three, the much heralded Comet ISON (C/2012 S1) is by far the faintest at 14 light-minutes (1.7 AU) away. Mars is only slightly farther from our fair planet.
About 16.5 light minutes (2 AU) away its normal ruddy color is washed out in the exposure. Regulus outshines both comet and planet from a distance of 75 light-years.
Just above Regulus, the very faint smudge of light is actually the Leo I dwarf galaxy, 800,000 light-years away and almost lost in the glare of the bluish hued bright star.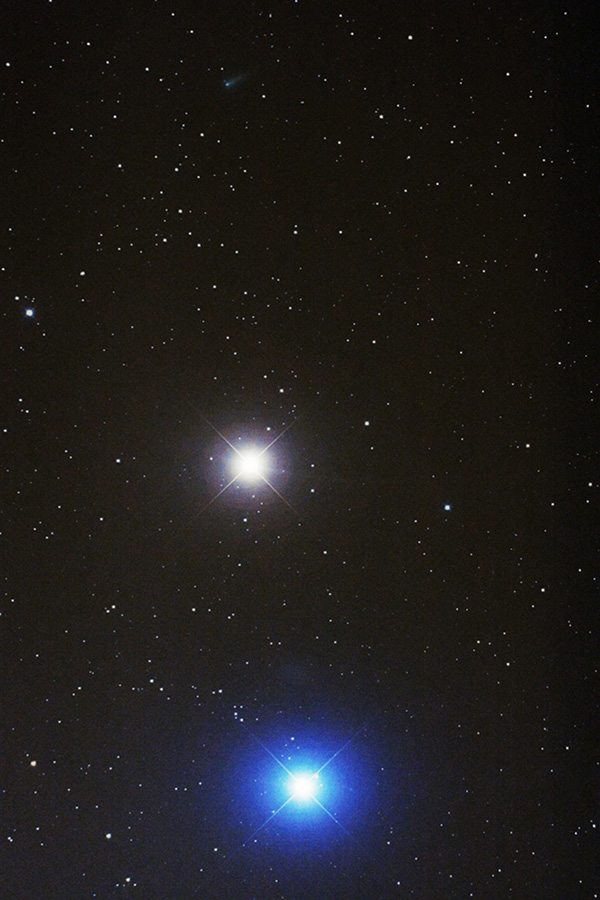 Image Credit & Copyright:

Pete Lawrence (

Digital-Astronomy)