Candidates to Share Views on Climate Change
By ecoRI.org News staff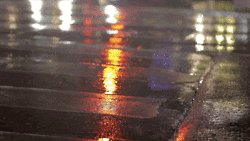 PROVIDENCE — Four of the six candidates in Rhode Island's 2014 gubernatorial race have accepted the invitation to participate in a forum on why climate change should be a top priority for state action.
The "Climate Change Colloquy" will be held Thursday, April 24, at Brown University's List Art Building, Room 120, from 9-11 a.m.
It is being co-sponsored by the Environment Council of Rhode Island (ECRI), an umbrella group that consists of more than 60 environmental and advocacy organizations statewide, and ecoRI News, the main environmental news source for Rhode Island and southern New England. The event is free and open to the public.
The program will consist of two educational presentations, and will allow the candidates to briefly share their views on how their administration, if elected, would respond to the future challenge of a changing climate. Two key questions being asked by ECRI and ecoRI News are:
• What role does the office of governor play in responding to the threats of climate change and capitalizing on the opportunities that are presented?
• If you were the next governor of Rhode Island, what priority would you give to responding to those threats and opportunities?
"Climate change is the hot-button issue in Rhode Island, and we want to allow the candidates to air their views in a non-adversarial forum so the public knows what their response would be if they were in office," said Jamie Rhodes, president of ECRI and director of Clean Water Action.
"Coastal erosion and flooding have already resulted in significant costs to individual homeowners and taxpayers in general. No one believes that these impacts will lessen during the next governor's term."
Frank Carini, co-founder and editor of ecoRI News, will serve as moderator.
"Climate change is not just an environmental issue," he said. "It has and will continue to impact the economy, public health, infrastructure and every other aspect of Rhode Islanders' everyday lives."
Residents and businesses are already feeling the impacts of a changing change, and Rhode Island, with 420 miles of coastline, is especially vulnerable to such changes as sea-level rise. In recent years, increased flooding of river and coastal communities, rapid erosion of beaches, greater intensity of storms and more extreme heat during the summer have affected everyone. How the state can transition to more resilient communities is a priority.
Democrats General Treasurer Gina Raimondo, Mayor Angel Taveras, Todd Giroux and Clay Pell all agreed to participate.
On the Republican side,

both Ken Block and Cranston Mayor Alan Fung declined the invitation

.