Also considering merger with southern Massachusetts hospital chain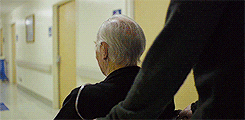 By Will Collette
South County Hospital is a great hospital and it's not just me saying that. Once again, South County came out tops in the annual survey of hospitals conducted by Medicare for patient satisfaction. We've come to expect that of them.
They were also the only hospital to be given an "A" rating for safety.
In general, Rhode Island hospitals improved greatly over last year. Four out of the top ten slots went to RI hospitals including the surprise quantum leap by Westerly Hospital which came in at #9 compared to their awful #121 ranking last year

[1]

. They left their new parent company, Lawrence & Memorial Hospital, in the dust. L&M was ranked #144 out of 176.
Given South County Hospital's consistent excellence, I have been more than a little nervous about their proposed "partnership" with the Massachusetts-based Southcoast Health System, especially after seeing that they were ranked #146 in the Medicare survey.
Maybe that's not important, given how much Westerly Hospital improved, despite their poorly-rated parent company.
South County Hospital is the last of Rhode Island's independent hospitals. It is the only hospital left that hasn't been folded into a chain or bought out by a larger and more financially fit company.
Westerly sought a buyer because they were so deeply in depth that without a savior, they would have closed. Other hospitals hooked up to achieve economies of scale, recognizing that without financial muscle, they were going to get beat up in today's health care marketplace.
Southcoast runs three full service hospitals in Fall River, New Bedford and Wareham, MA that employ 7,200 workers. It has annual revenues of over $800 million which is about eight times more than South County.
"As the only independent hospital in the state, we're worried about getting cut out of [insurance] networks. We don't have a lot of leverage with the payers, so they make deals with the larger systems. We're vulnerable in general."
If South County links up with Southcoast, the result will be a billion dollar health care network and that should help resolve the leverage issue.
South County Hospital's leadership is in a much better position than Westerly was before its takeover by L&M Hospital. The L&M deal was a shotgun wedding and everyone associated with Westerly – board, management, the workers' unions and the community – understood that it was either make the deal or die. Even though – so far – the Westerly/L&M deal is working out, there were major cutbacks and economies that cost a lot of jobs and services.
South County is financially sound despite the stresses of the bad economy that not only hurt their endowment, but also increased the amount of uncompensated care the hospital provided to the growing number of uninsured and unemployed. They can afford to take their time and negotiate a deal they can be proud of.
I like to think that South County Hospital's excellence is part of the legacy of my old friend, the late Donald Ford, whom I met in the 1970s. Donald led the hospital for many years and instilled in it his devotion to community service. I hope that whatever comes out of its negotiations with Southcoast, it will be a deal that would make Donald proud.
---
[1]

Miriam Hospital came in at #5. Newport was #6. Westerly at #9, Women & Infants at #24, Roger Williams at #28, St. Joseph's at #32, Pawtucket Memorial at #49 and Rhode Island Hospital at #57. Patient satisfaction isn't the only factor when you consider that Massachusetts General came in at #71.