Council decides to send money and land issues to voters

I guess it's bye-bye Clerkbase and hello, IQM2. Charlestown is now using a new program to offer public access to records and to video of the meetings of the Town Council, Planning Commission and the Zoning Board of Review.
I checked out Monday's Council meeting last Monday (February 9) to see whether the new software makes viewing these excruciating meetings any less awful. It doesn't, although that isn't entirely the fault of the software.
You can access IQM2 by clicking here. Then you should click on MEDIA and then pick your poison from among the meetings that have been put up on the menu. Click on the meeting you want and then a new window opens up with a split screen that allows you to see the whole agenda or a document you want to examine or a section from the meeting video.
On my screen, I find that I must use the right mouse button on the video icon and then enable the Silverlight plug-in to run. You probably don't have to do that if you already have Silverlight installed on your computer, but I don't. IQM2 runs on Chrome and other browsers, including Apple, according to Town Administrator Mark Stankiewicz.
Before Stankiewicz stopped talking to me, he asked for my help in checking out IQM2. That's what I did last March by reviewing how various municipalities used IQM2. I also did a corporate background check and found nothing troubling. However, that was a year ago and, if my memory serves me well, the quality I saw then was better than what they are offering now.
Plus, now there is an additional factor to consider. Last June, after I did my review, IQM2 was bought by a new tech company called Accela (like the Amtrak train, but with an extra "c"). There are major problems with Accela that make them more problematic than what I saw in IQM2 when they were an independent company. Click here for an example of Accela's issues.
While IQM2 eliminates the chronic Clerkbase problem of access from most commonly used browsers and devices, it doesn't offer much improvement in sound or video quality. It might even be a little worse. It reminded me a lot of what you often get on Skype where audio and video is often choppy or ragged.
During most of the meeting, Councilor George Tremblay was inaudible as was Council Boss Tom Gentz from time to time. While some might count that as a blessing, when they're talking about town money and policy, you really want to catch important content.
This was the first time out for this system in Charlestown, so maybe these bugs can be worked out.
Let's shift to the substance of the meeting, such as it was.
First, for the second month in a row, new Councilor Denise Rhodes was absent. She is currently in trouble with the RI Ethics Commission for failing to file the required Ethics Disclosure report like her colleagues.
And Councilor Bonny Van Slyke, also subject of an on-going Ethics Commission investigation, said she recused herself on a Parks & Recreation Commission appointment vote while awaiting an Ethics Commission advisory opinion. She did vote on other motions and resolutions.
Otherwise, this Council meeting went pretty much as I had predicted and as you would expect, given that every Council member is a Charlestown Citizens Alliance (CCA Party) loyalist. There were no dissenting votes cast during the entire evening on any matter.
Here's what they decided to do:
They violated their own sacred precedent

[*]

and appointed a new Budget Commissioner who was last to file an application, passing over qualified candidates who had applied earlier. To the victors - i.e. the CCA Party - belong the spoils.
They reappointed two Parks & Recreation Commissioners after feinting a move to possibly replace them with CCA Party loyalists.
They granted the Nature Conservancy a tax abatement on the new land acquisition of the former United Nuclear property after Boss Gentz explained that the seller, General Electric, stipulated that water could not be drawn from the site. That didn't surprise me in the least since I believe, based on years of work on hazardous waste sites, that the groundwater under that property is still contaminated.
They approved a cluster of ordinances including one that reduces the business license fee from $25 to $10 because, according to them, this will Charlestown more "business friendly." I didn't know whether to laugh or scream when I heard that.
They approved another resolution to once again ask the General Assembly to give the town the right to regulate mining in Charlestown. This particular exercise in futility has been a classic dodge used by the CCA Party-dominated Council to avoid taking any direct action likely to make quarry owners upset.
They decided to craft a ballot question for the voters to decide on June 1 when a handful of voters turn out for the annual town financial referendum. The ballot question will ask voters to approve granting either DEM or the Charlestown Land Trust a conservation easement – probably for free – over the Charlestown Moraine Preserve (a.k.a. Whalerock property) that the town purchased for $2.1 million.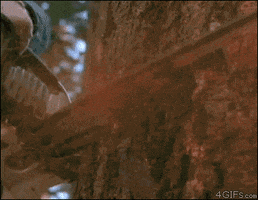 Local resident Steve Carroll spoke against the idea, arguing that instead, the town should clear-cut the land, make a deal with Duke Energy or Florida Power & Light and build a huge solar array on the spot. No one made any comment on that suggestion.
They also voted to put a $2 million bond issue before the voters at that same June 1 special referendum to replenish Planning Commissar Ruth Platner's American Express card to make more open space purchases. Unlike past such bond issues, this one excludes recreation – classic CCA Party anti-kid, anti-family stuff – so the money can ONLY be used for open space.
Finally, they authorized Platner's Planning Commission to come up with a town subsidy plan for affordable housing. Boss Gentz presented the resolution as if he didn't care whether there was such a plan or not. I'm sure Commissar Platner cares even less. I wouldn't expect an ordinance to emerge for another year or so, if ever.
One of the good things about IQM2 is that you can get at the back-up documents, such as the Boss Gentz memo on affordable housing I just mentioned very easily by clicking on the link in the agenda. While Clerkbase has a similar feature, IQM2 is much faster.
All this took only one hour and forty-eight minutes, although it seemed longer. No need for marathon three-hour plus Council meetings when the CCA Party controls all the seats and hardly anyone, except Frank Glista, has anything to say.
FOOTNOTE
---
[*]

During a large portion of 2011, CCA Party members argued for first-come, first appointments for town commissions, with heated battles over appointments to the Affordable Housing Commission and the Zoning Board of Review.
Then Councilor Dan Slattery was especially vehement in support of making appointments in the order applications were received, as were the Chambers – Donna Chamber, now a Chariho School Committee member and Mike Chambers, now on the Zoning Board of Review. Others, most vocally Affordable Housing Commission Chair Evelyn Smith, argued that qualifications matters more than the timing of the application and the recommendations of the Commission chairs should be honored.
The issue came to a head at the December 19, 2011 meeting when CCA Party Councilors Gentz and Slattery pushed a resolution making first-come, first appointed the rule. The three non-CCA Councilors voted NO and their motion failed.
But since then, the CCA Party has assumed total control of the Council and the rest of town government, so now appointments are made based on the political whim of the CCA – as in the case of the Zoning Board of Review where the CCA Party has a controlling majority through Cliff Vanover, Mike Chambers and Joe Quadrato.