Some 1,400 hatchery-raised trout stocked in ponds and rivers throughout state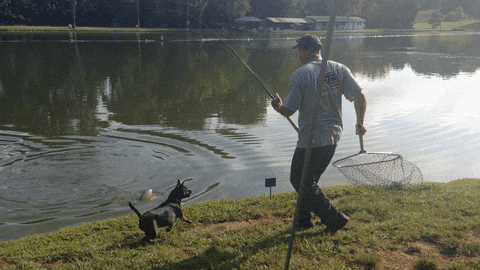 PROVIDENCE - Just in time for the winter fishing season, the Department of Environmental Management (DEM) is stocking ponds and rivers across Rhode Island with some 1,400 brown and brook trout.
"We hope families will take time to venture outdoors and experience the thrill of reeling in a trout at one of these prime fishing locations," said DEM Director Janet Coit. "Fishing is a popular winter activity for people of all ages, providing an opportunity to unwind, recharge, and connect with nature. What a wonderful way to ring in the New Year!"
Stocked waterways include:
Meadowbrook Pond, Richmond

Carbuncle Pond, Coventry

Olney Pond, Lincoln

Silver Spring Lake, North Kingstown

Round Top Ponds, Burrillville

Barber Pond, South Kingstown

Upper Melville Pond, Portsmouth
Rhode Island's recreational fishing industry contributes more than $130 million to the state and local economy annually - based on consumer spending on trips, gear, and other related purchases. There are an estimated 175,000 recreational anglers (age 16+) in Rhode Island each year, according to the U.S. Fish & Wildlife Service National Survey of Fishing, Hunting, and Wildlife-Associated Recreation.
A current fishing license and a Trout Conservation Stamp are required to keep or possess a trout. The daily creel and possession limit for trout, Dec 1, 2015-February 29, 2016 is two.
The use of external felt soled or any natural or synthetic porous material capable of absorbing water in any fresh waters in Rhode Island is strictly prohibited. This includes any waters shared with adjacent states in which Rhode Island Fishing Regulations apply.
Anglers are advised to refer to individual communities regarding safe ice conditions on local ponds before ice fishing. DEM does not monitor ice conditions in local communities.
Ice must have a uniform thickness of at least six inches before it is considered safe; this generally takes at least five to seven consecutive days of temperatures in the low 20s and is determined by a number of factors such as the size and depth of a pond, presence of springs or currents, and local temperature fluctuations.
For ice conditions at Olney Pond at Lincoln Woods State Park, call DEM's 24-hour ice safety hotline at 667-6222. An
ice safety guide
is available online at
www.riparks.com
.
Follow DEM on Twitter (@RhodeIslandDEM) or Facebook at
www.facebook.com/RhodeIslandDEM
for more information on recreational opportunities in Rhode Island as well as other timely updates.