By TIM FAULKNER/ecoRI News staff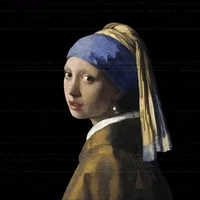 EDITOR'S NOTE: Last year, Charlestown considered a ban on one-time use plastic bags but instead opted for promotion of reusable bags. It's a nice "feel-good" gesture but nowhere near to solution and doesn't make a dent in Charlestown's roadside plastic trash. W. Collette
Rhode Island recently held another hearing for a statewide bag ban, but after several years of failed attempts to move it through the General Assembly, is there any hope it will pass this time?
The most recent bill, sponsored by Sen. Josh Miller, D-Cranston, includes a ban on plastic water bottles and polystyrene, better known as Styrofoam. Prospects for the Senate bill and the House version appear dim, as the same bills withered and died in committee last year. Similar efforts in recent years also met the same end.
Support for a statewide ban peaked in

2012 and 2013

, when residents, student groups and environmental advocacy organizations packed hearings in support of the legislation. This year and last, the environmental group

Clean Water Action

was the lone advocate to testify in favor of a ban on single-use plastic bags.
Opposition, however, continues to be steadfast, as objectors now outnumber supporters at Statehouse hearings. Food and retail trade groups and plastics manufacturers say a bag ban burdens grocery stores and restaurants with higher costs. They argue that paper bags will become the default option for consumers and that bags made of paper are more energy intensive to make and transport than plastic.
Opponents argue that enhanced public education is needed to improve recycling rates, rather than a ban. But they typically fail to offer a plan for funding the outreach, nor do they recognize that recycling rates have improved marginally in the 30 years that the state has mandated recycling.
Antonio Fonseca, co-owner of Packaging & More, a wholesaler of grocery bags and to-go containers, testifies each year against the bag ban. He argues that the phase out of plastic would require his Central Falls business to build a warehouse and expand the fleet of delivery trucks in order to stock the heavier and bulkier paper bags.
This year, even the

Pet Industry Joint Advisory Council

opposes the Rhode Island bag-ban bill. The advocate for pet lovers says it supports environmental stewardship but opposes plastic bag bans because of concerns that they will burden dog owners who use plastic check-out bags to collect pet waste.
Clean Water Action Rhode Island director Jonathan Berard said the apparent drop in support for a bag ban may be due to fatigue and frustration from seeing the bills languish in committee for consecutive years. Berard argued that a statewide ban benefits consumers, food businesses and the environment by establishing a uniform set of rules.
The fee is a controversial piece of the ban. A ban, plus a charge for a single-use bag, is effective at driving consumers to embrace reusable bags. Reusable-bag use jumped from 4 percent to 62 percent after San Jose added a 10-cent fee on paper bags. San Francisco has had similar results.
"We want to incentivize reusable over disposable instead of plastic to paper," Berard said.
The Rhode Island Resource Recovery Corporation overseas a statewide

plastic bag collection program

for medium and large retailers, and has remained neutral on a bag ban. It has, however, favored past bag-ban proposals that include a fee on paper bags.
Opponents decry the fee as a revenue ploy by retailers at the expense of low-income consumers. Most fees however cover the expense for paper bags, which cost about 8 cents apiece. Nevertheless in February, New York Gov. Andrew Cuomo killed a bag ban in New York City by rejecting a 5 cent fee on paper bags.
Another trend is emerging in Republican-controlled state legislatures. Seven states, including Florida, have outlawed municipal bag bans by passing a so-called "preemptive law."
Progressive-minded coastal states have been the most supportive of bag bans, both with and without a fee. Plastic bags not only clutter the environment but they also end up in waterways, where they harm wildlife and contribute to the growing level of marine debris and microplastic in water.
So far, only California and Hawaii have statewide bans, but hundreds of municipal bans have passed across the country. Massachusetts has some 50 communities with a bag ban or are considering such a ban. The Massachusetts Legislature is also considering a statewide ban.
In Rhode Island, Barrington passed a bag ban in 2012. Newport approved a ban March 8. The Middletown Town Council is expected to consider such an ordinance at its April 17 meeting. None of these laws include a mandatory fee on paper bags.
Dave McLaughlin of Middletown-based

Clean Ocean Access

has the led the ban efforts on Aquidneck Island. Although momentum may have stalled to ban the bag in the General Assembly, the bills, he said, raise awareness about single-use material and contribute to a campaign of moral persuasion to shift to durable, reusable material and environmentally responsible behaviors.
"It starts with the bag, then reusable water bottles, then you refuse straws. You start to question why toothpicks have a little piece of plastic on them, you refuse plastic plates at conferences, etc. It is a wave of momentum, and we want everyone to get onboard," McLaughlin said.
Rep. Thomas Winfield, D-Smithfield, sponsor of the House bag-ban bill, said the legislation seems like "a big lift" but noted that large environmental predicaments can be solved, such as the smoking ban from a decade ago.
"It can be done," he said.
In hope of gaining broader support through greater awareness, the House bag ban bill is being partnered with a marine-debris reduction bill (

H5539

). That legislation requires manufactures to reduce waste and increase the recycling of its packaging.
The awareness campaign is also happening on a national level. In Washington, D.C., a bipartisan bill sponsored by Sen. Sheldon Whitehouse, D-R.I., and Dan Sullivan, R-Alaska, known as the

Save Our Seas Act

, passed out of committee.
The bill doesn't ban anything, but it helps fund cleanups after disasters and prompts the National Oceanic and Atmospheric Administration to study the sources of marine debris. The bill also encourages President Trump to support research on biodegradable plastics, while urging other nations to see the economic benefits of cleaner waters.