Trump's immigrant plans would have barred Musk from admission to the US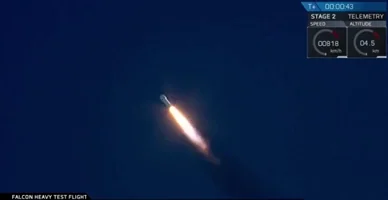 President Trump on Tuesday night tweeted his support for billionaire engineer and entrepreneur Elon Musk, whose aerospace company, SpaceX, had test-launched the

Falcon Heavy

lift rocket from the Kennedy Space Center in Florida earlier in the day.
Trump claimed that the rocket, which is eventually intended to carry payloads of up to

70 tons

into low-earth orbit, was proof of "American ingenuity at its best."
"Congratulations @ElonMusk and @SpaceX on the successful #FalconHeavy launch," Trump tweeted. "This achievement, along with @NASA's commercial and international partners, continues to show American ingenuity at its best!"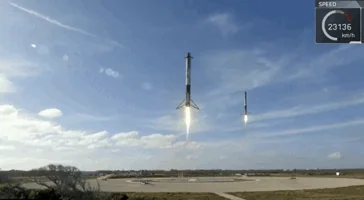 Musk, of course, is not only an American innovator, but a South African immigrant who came to the United States in 1992.


He obtained an

H1-B visa

shortly after graduating from the University of Pennsylvania and the Wharton School with degrees in physics and economics, respectively, allowing him to pursue his business aspirations in various energy and aerospace fields.
Both of those things might otherwise rankle Trump, who has expressed his desire to limit immigration from several African nations and whose administration is reportedly considering overhauling the H1-B visa program, which awards visas to highly skilled workers.
Trump has previously criticized the United States' decision to allow immigrants from African countries. During a bipartisan meeting with lawmakers in early January, the president came under fire after calling those nations "

shithole countries

" and wondering aloud why the United States was not seeking more immigrants from places like Norway instead.
"Why are we having all these people from shithole countries come here?" he asked before suggesting that the United States remove immigrants from poorer nations like Haiti as well.
Immigrants like Musk are also targeted under Trump's reported H1-B proposal, which directs agents to more closely inspect the documentation of both new and returning applicants.
Such increased vetting is already slowing immigration and throwing up roadblocks for workers seeking to renew their documentation, advocates say. In some cases, authorities are requesting pages-worth of background information before considering them for the visa.
"It's not unusual in the world of immigration to get a request for evidence, but this one is being sent to everyone who applies," William Brah, director of the Venture Development Center at University of Massachusetts Boston, told

The Boston Globe

in December. "We're not sure what the rationale is other than slowing down immigration."
Musk became an American citizen in 2002, taking his oath of citizenship in

Pomona, California

.
After Trump took office in January 2017, Musk — who was originally appointed to both Trump's policy and manufacturing councils — began lobbying on behalf of immigrants who would be affected by the president's policies.
When the president signed an

executive order

on January 27 limiting refugees from entering the United States and banning travelers from several Muslim-majority nations, Musk tweeted that the ban was "not the best way to address the country's challenges.
"
"Many people negatively affected by this policy are strong supporters of the US," he wrote. "They've done right, not wrong & don't deserve to be rejected."
One day later, he tweeted about the ban again, saying that he would seek "

advisory council consensus

" on the issue and present those arguments to the president.
"…There is no possibility of retraction, but there is possibility of modification," he

tweeted

, responding to a Twitter user who argued that the executive order was unlikely to be rescinded. "It's just a non-zero possibility. Don't know more."
Musk resigned from both White House advisory councils in June last year, in protest of Trump's decision to withdraw from the Paris climate agreement. The president's immigration order remains caught up in the courts; a third round of legal arguments will be heard by the Supreme Court in

April

.