DePetro called nurses and school teachers "hags" and "whores"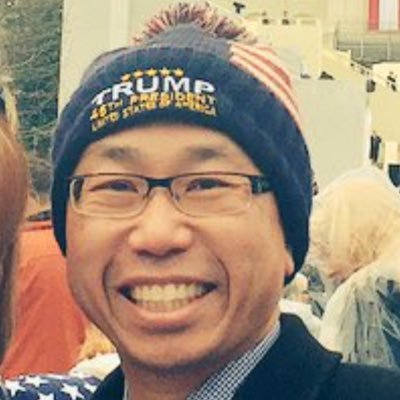 Women leaders are calling on Mayor

Allan Fung

to ditch his association with the oft-fired, sexist and conspiratorial radio host

John DePetro

.
DePetro is scheduled to emcee Fung's "

Women for Fung

" fundraiser Tuesday night. DePetro was sued in 2012 by a co-worker for sexual harassment, then called female teachers and nurses "union hags" and "whores" on-air, sparking a statewide boycott of DePetro's former

WPRO

radio show.
"Asking someone with views like John DePetro to preside over a women's get-out-the-vote event is tone-deaf and alarming, but hardly surprising coming from Allan Fung. Allan Fung has embraced

Donald Trump

and shown Rhode Island women that he does not stand with us," said

Sulina Mohanty

, chairwoman of the

Rhode Island Democratic Party's Women's Caucus

.
"We call on Allan Fung to ditch John DePetro from his event. Standing alongside a bigot like DePetro sends a glaring message to Rhode Island women, minorities, the LGBTQ community and all marginalized communities that you do not represent us."
In 2013, after DePetro made caustic and derogatory statements about teachers and nurses, calling them "union hags" and "whores,"
Fung joined other elected officials in a boycott of DePetro's show.

Mark Scheildrop

, then-reporter with the

Cranston Patch

, quoted the Mayor saying, "John DePetro's comments were quite offensive and denigrating of women. There has to be some limits about what can be said even on talk radio. John DePetro has stepped over the line too many times. I will not appear on his show."
Since DePetro left WPRO under a cloud of suspicion in 2017, Fung has done a complete 180. He's appeared multiple times on DePetro's show. During the 2018 gubernatorial primary, Fung and his campaign advisors agreed to a single debate on DePetro's show.
"At a time when people in this country no longer feel safe even in their places of worship, it's unconscionable to align oneself with DePetro, who spreads lies and stokes fear in Rhode Islanders for a living. Allan Fung must drop DePetro. Rhode Islanders deserve leaders who will stand up against hate and misogyny, not provide a platform for it," said Rhode Island State Senator

Gayle Goldin

(Democrat, District 3, Providence).
"If Fung doesn't ditch DePetro, he'll prove what many of us already suspect: a Fung Administration will be a disaster for women and marginalized communities. Fung will put our access to healthcare at risk, underfund our schools, oppose fair pay legislation and allow Donald Trump and his fear-mongering friends to walk all over Rhode Island."
"To invite this man to emcee a Women for Fung event is not only offensive, it shows how out of touch with women Mayor Fung actually is. John DePetro has been fired for being sexist more than once," said Senator

Erin Lynch Prata

(Democrat, District 31, Warwick, Cranston).
"I'm calling on Mayor Fung to stand up for Rhode Island women, and women everywhere, who have been bullied, disparaged, and dismissed by John DePetro. If he would enlist this person, who clearly has no respect for women, to rally support from women, one would seriously need to question his fitness for statewide public office."
[Press release from the

Rhode Island Democratic Party

]