DEM announces over $275K to support specialty crop production and sales in RI
Grant awards will promote growth of the local farm economy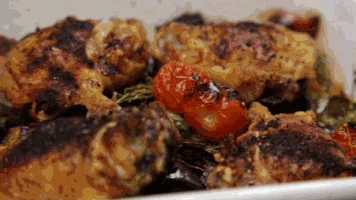 The Department of Environmental Management announced the award of $275,557 in farm viability grants to four Rhode Island-based groups working to support local agriculture.
The grants are made possible by the U.S. Department of Agriculture (USDA) Specialty Crop Block Grant Program and will support efforts to increase specialty crop production and grow the marketplace for these crops in Rhode Island.
USDA defines specialty crops as fruits and vegetables, dried fruit, tree nuts, and nursery crops, including floriculture and turf grass.
"We're delighted to announce these awards that support local specialty crop growers and their businesses and promote the long-term viability of agriculture in Rhode Island," said DEM Director Janet Coit.
"The innovative projects being funded through this grant round will help strengthen markets for specialty crops and foster growth in our state's farming industry. DEM is proud to partner with Rhode Island specialty crop growers and looks forward to the success of these exciting new projects."
Grant recipients include:
Farm Fresh Rhode Island

- $50,000 Funding supports efforts to build awareness and consumption of locally grown specialty crops through a series of in-classroom education, cooking and tasting programs and garden programs for students, parents, teachers, and staff.
Specialty crop farmers will visit Rhode Island public schools to talk about specialty crops and how they are grown locally and provide technical assistance on school gardens. Chefs and food service professionals will teach students, teachers, and staff about how to prepare specialty crops, why they are an important part of a nutritional diet, and the role of specialty crops in the larger food economy.
Northeast Organic Farming Association of Rhode Island (NOFA/RI)

- $33,005 Funding supports NOFA/RI's efforts to provide training and support for organic farming methods on specialty crop farms. Through training, sharing best practices and skills-based learning, this project is expected to increase the sustainability, efficiency, profitability, conservation, and food safety of farms that produce specialty crops using organic methods.
Southside Community Land Trust (SCLT)

- $37,474 Funding supports the development of a locally adapted system for organic hop and rhizomatic crop production and farmer training. SCLT will develop a research and training farmyard at the University of Rhode Island and implement variety trials to determine which hop varieties grow best here and how to optimize production. At Urban Edge Farm, SCLT will develop a training space where farmers can learn how to grow rhizomatous food crops.
University of Rhode Island Saffron Program

- $49,942 Funding supports the promotion of saffron as an extremely high-value crop for Rhode Island agriculture. Saffron, the dried stigmas of Crocus sativus, is the world's most expensive spice, selling for more than $5,000 per pound wholesale.
Initial tests have shown that saffron crocus grow well in Rhode Island. URI will host a conference to introduce Rhode Island farmers to saffron production; conduct replicated, controlled field trials at URI to determine the best way to manage saffron during the summer dormant season; and provide technical support and training to Rhode Island farmers interested in saffron production.
Additionally, DEM received $105,136 under USDA's Specialty Crop Block Grant Program to help increase consumer awareness and demand for specialty crop products and to strengthen marketing efforts for RI Grown Tomatoes.
DEM's Division of Agriculture will work with farmers to extend the growing season of tomatoes with the use of hoop houses and other means. The funding will also be used to certify organic specialty crop farmers and assist farmers with water testing to meet good agricultural practices and food safety modernization standards for specialty crop farmers.
DEM continues to work across many fronts to benefit and strengthen Rhode Island's green economy and to assist local farmers and fishers in growing their businesses.
There are more than 1,000 farms sprinkled across the state and Rhode Island is home to a thriving young farmer network. DEM continues to make investments in critical infrastructure as well as provide farm incubation space to new farmers through its Urban Edge Farm and Snake Den Farm properties.
The state's food scene is often cited as an area of economic strength ripe for innovation and growth. Already, the local food industry supports 60,000 jobs, and the state's green industries account for more than 15,000 jobs and contribute $2.5 billion to the economy annually.