By TODD McLEISH/ecoRI News contributor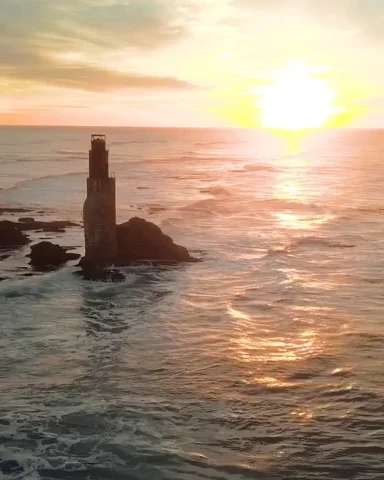 Rapid advances in drone technology, together with their affordability and ease of customization, have made them an increasingly important tool for scientists studying wildlife and the environment.
Rhode Island researchers are taking advantage of them for such wide-ranging uses as monitoring algae blooms, assessing forest damage following storms, and creating high-resolution maps of the landscape.
Paolo Stegagno

, an assistant professor of engineering at the University of Rhode Island, worries that some people may think that drones are the solution to every problem. He is skeptical that they will be effective at delivering packages or pizzas, as some companies claim.
"But there are some tasks that drones are really useful for, tasks in which you have to reach someplace that has difficult terrain to go over or could be dangerous for people," he said.
"They can also collect a lot of data that is difficult to collect otherwise, like infrared imagery or thermal information from wildfires or from people in distress. If you select the right sensor for a specific task, you can get a better point of view of what's going on."
Stegagno is working with scientists in three other states to collect data about how algae blooms develop in lakes, in an effort to better predict when they might occur. That data will be shared with the

URI Watershed Watch

program, which tracks water quality in most of Rhode Island's water bodies.
"We don't really have any real knowledge of what actually triggers the blooms, so we can't predict them now," Stegagno said. "We plan to put drones in the air and surface vehicles on the water to collect data using specific bands of light to determine the factors driving the blooms."
The project will begin this spring by monitoring algae blooms in Barber and Yawgoo ponds in South Kingstown.
Jason Parent

, another new URI professor, is using drones to map forest characteristics such as canopy density and tree mortality and to measure stem density and diameter.
"These are characteristics of a forest that indicate forest health and tree risk to infrastructure, when they're more vulnerable to failure during storms," Parent said. "I'm using that data to help better manage the roadside forest, to reduce risk so we can invest resources in the most beneficial treatments."
The objective is to help utility companies and municipalities identify trees that are a threat to power lines and other infrastructure so they may be trimmed or removed before the trees fall.
Parent is working with colleagues at the University of Connecticut and Connecticut utilities on a vegetation management program to manage the forest within 100 feet of the roadside by removing unhealthy trees. He hopes to initiate a similar project with National Grid in Rhode Island.
"It's an intense program, so it needs to be targeted where it can have the biggest impact, and drones help to identify priority areas," Parent said.
"Drones are limited by their battery power and other restrictions, so we use them to calibrate data collected by planes. The airborne data has lots of information, but it's hard to interpret and you can't get to the same level of detail as you can with drones. So we're using drones to ground-truth the airborne data."
At the

URI Environmental Data Center

, which creates ecological maps of the entire state for a variety of environmental applications, drones are being used to create high-resolution imagery for use in classifying habitats and land cover.
"We're hoping drones will allow us to image over smaller areas and capture much more precise information at times of the year when we can call the shots and not have to wait for the state's periodic overflights," said Charles LaBash, director of the center, who noted that the Rhode Island Department of Transportation collects aerial photography of the state by conventional aircraft three times a year to support its stormwater management efforts and other projects.
"If something is happening now, we can go up and mobilize relatively quickly. That's the advantage of drones."
For instance, staff at the Environmental Data Center are using drones to monitor the progress of several efforts by the Coastal Resources Management Council and Save The Bay to raise the elevation of salt marshes that are threatened by rising sea levels and storm surge.
"Drones give us a way to monitor the success of the vegetation that's taking root out there," LaBash said. "[H]aving that imagery gives you a consistent way to document the geospatial position and extent of revegetated areas."
When conditions are right, the center is also using drones to look into the water in Rhode Island's coastal ponds to map the location of eelgrass beds. The center also has used its drones to test equipment used by other researchers that detects migratory birds flying by the Block Island Wind Farm.
"There are many other possible uses of drones that we're just beginning to think about," Stegagno said, "like monitoring wide areas for early detection of wildfires or for use in precision agriculture, where you collect data from crops to figure out whether your plants are in distress. All you have to do is customize them with the right sensors."
Rhode Island resident and author Todd McLeish runs a
wildlife blog
.