Community Fund renamed to honor Kim Hebert
By Sarah Channing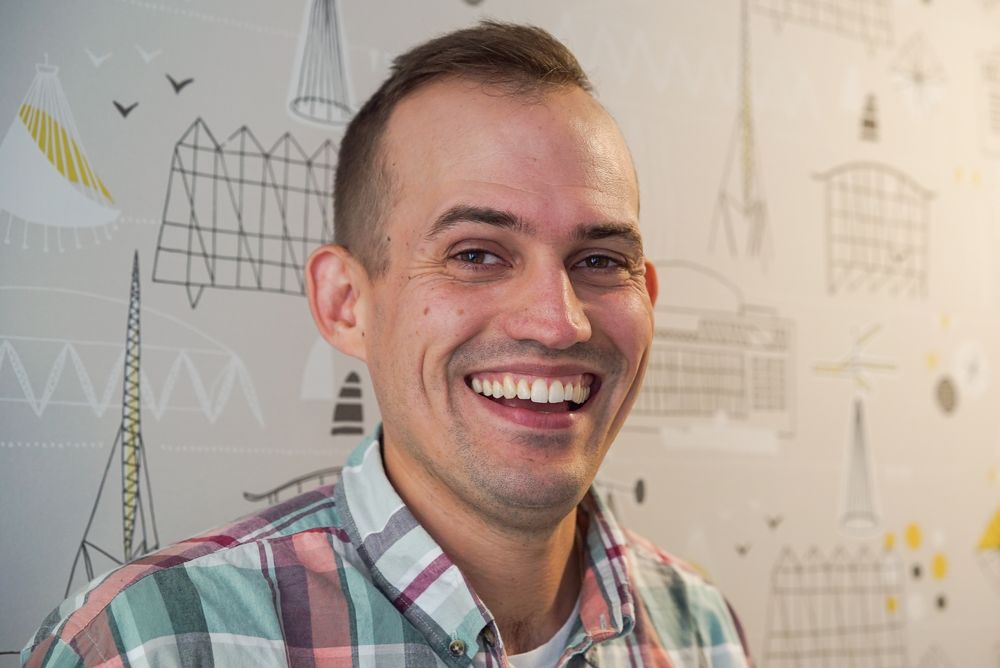 Public radio South County Bureau Chief Alex Nunes MC'd the event

In recognition of Wood River Health Services' 45th Anniversary, the Federally Qualified Health Center hosted its 1st Annual Harvest for Health Gala on September 24, 2021.

The event raised $38,000 through sponsorships, ticket sales, and silent and live auctions. A "Raise the Paddle" raised an additional $7,000 for the Kim Hebert Community Fund, boosting the event's total net profit to $45,000.

Harvest for Health was held at the Weekapaug Golf Club in Westerly and live music was provided by Take it to the Bridge. Alex Nunes, South County Reporter for The Public's Radio, served as the evening's Master of Ceremonies. Presenters included WRHS Board Chair Frank Hopkins and President & CEO Alison Croke. A patient who wishes to remain anonymous provided a heartfelt testimony on how WRHS' Community Fund helped her meet her basic needs during the pandemic.
The gala was supported through generous sponsorships and silent auction donations made by WRHS' community partners, local businesses and Members of the Board. Neighborhood Health Plan of Rhode Island served as Harvest for Health's Premier Sponsor, and Professional Planning Group served at the Over the Harvest Moon level.
Other major sponsors included Chariho Furniture, CliftonLarsonAllen, Integrated Healthcare Partners, Washington Trust and the Westerly Hospital Foundation. A complete list of sponsors is available at https://wrhsri.org/harvest-for-health-gala.
The silent and live auctions featured 37 items including original artworks, handmade crafts, gift certificates to local restaurants and entertainment venues, golf foursomes and New England Patriots tickets.
Auction donors included Dugan Custom Jewelers, Frank Hopkins, Jason Huffin, Deb Lichtenstein, Dan Makin, First Physical Therapy, Foxwoods Resort Casino, The Onorato Family, The Right Click, Keith Swaby, Wakefield Liquors, WB Mason, the Weekapaug Inn and The Wine Store. Event donors are posted at https://wrhsri.org/harvest-for-health-gala.
The $38,000 in event proceeds will be used to improve access of Washington County and Southeastern residents to high quality, coordinated health and support services. The $7,000 earmarked for the Community Fund will support basic needs of patients that expand beyond the scope of the medical, behavioral, dental and social services that WRHS provides.
Kim Hebert

Costs for food, heat and transportation have dramatically risen since the onset of the COVID-19 pandemic, leaving many patients financially vulnerable. WRHS' providers learn the patients who are in need of assistance during regular health screenings. Providers connect these individuals to WRHS' Community Care Team so they can provide additional support.

The Community Fund was recently renamed to honor Kim Hebert, a WRHS patient and a passionate philanthropist who supported the missions of many nonprofits over the course of her lifetime, including WRHS.

Hebert passed away on April 13, 2021 after a courageous battle with pancreatic cancer. The fund's new name was first made public at the gala, and Kim Hebert's husband Tim acknowledged the bestowment during the event. Individuals wishing to support the Kim Hebert Community Fund are encouraged to contact WRHS' development department at 401.387.9621.

Photos of Harvest for Health's attendees were taken by Seth Jacobson Photography and can be viewed on WRHS' Facebook page at https://www.facebook.com/WoodRiverHealthServices.

About Wood River Health Services

Since 1976, Wood River Health Services (WRHS) has provided high-quality affordable medical, dental and social services to the communities of southwestern Rhode Island and southeastern Connecticut. A private, non-profit Community Health Center, WRHS is devoted to providing quality patient care to more than 8,000 patients. It is recognized by the National Committee for Quality Assurance (NCQA) as a Patient-Centered Medical Home.

WRHS is a Federally Qualified Health Center (FQHC), a community-based health care provider that receives funds from the HRSA Health Center Program to provide primary care services in underserved areas. FQHCs must adhere to a stringent set of requirements including providing care on a sliding fee scale based on the ability to pay and operating under a governing board that includes patients. For information about its programs and services, visit WRHSRI.org.