Mean looking storm expects to hit Charlestown in late afternoon
By Will Collette
The forecasters and TV weather people have been going nuts about this storm as it has swept across the country. This storm is likely to make Christmas travel even worse than it usually is.
But for us, it's unlikely the storm will deliver the fabled white Christmas.

According to the National Weather Service, it will begin in Charlestown with rain starting around 5 PM and will continue through Saturday.
After midnight, official warnings about high wind and coastal flooding will kick in.
We could get wind gusts of up to 55 mph until the storm moves on late on Saturday. Between the wind and rain, I'd expect some more trees will come down and there could be power outages.
Today's temperature will rise into the mid-50s, ensuring the rain - maybe up to two inches - stays rain, rather than turning into a foot of snow. Late Friday night, the temperature drops into the teens and what remaining precipitation is left could come down as snow.
But right now, the National Weather Service's experimental winter weather forecast system is showing ZERO chance of snow accumulation in Charlestown.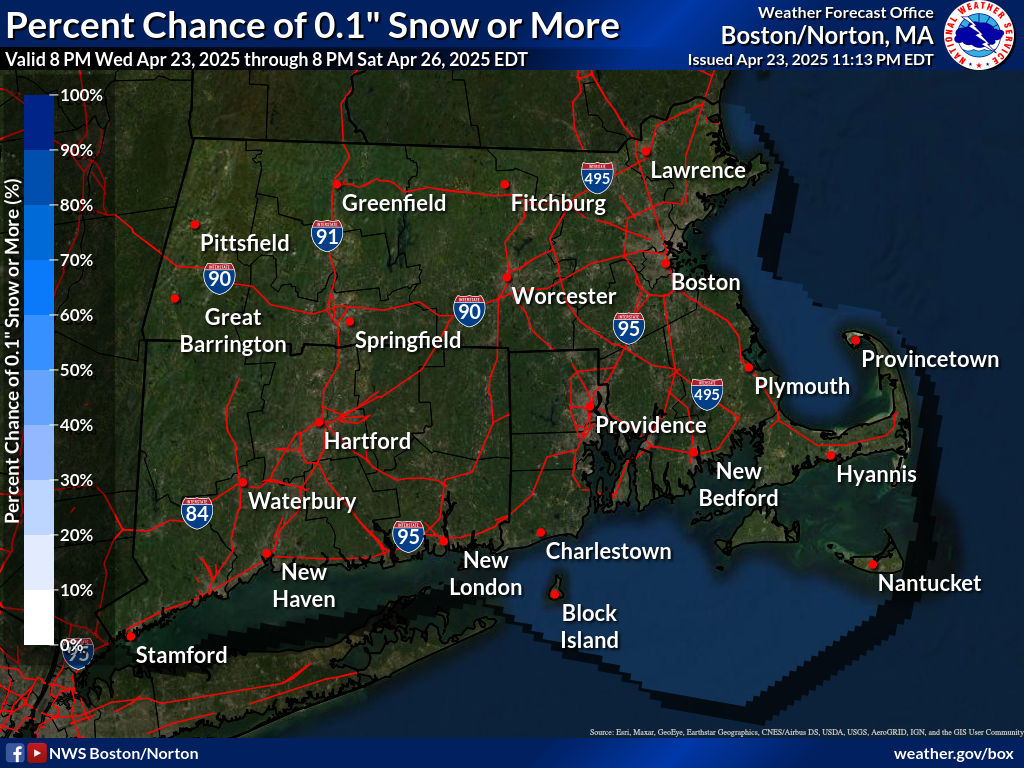 Of course, forecasts can be wrong. If the storm track moves, or the storm lingers more than expected, that could significantly affect what we experience on the ground. The wind seems to be a sure thing, though. Hope you can all stay safe and warm.