Moving forward but it's a long, hard slog
In my last "Short Takes," I headlined

Charlestown's horrific unemployment rate of 19.1%

for last April, the highest ever for our town in the state's database.
A few days later, the feds announced a surprise drop in the national unemployment rate to "only" 13.3%.
That was enough for creepy and cretinous Trump to declare "victory" and, always taking it a step too far, said that if the murdered George Floyd was looking down, he be as thrilled as Trump at the new numbers.
So despite Trump's premature exclamation that we have experienced the "greatest recovery in history," we are still suffering joblessness at Great Depression levels. Nonetheless, Moscow Mitch McConnell and his band of ruthless Senate Republicans have decided that these numbers, albeit fake, are enough to set aside any thought of additional stimulus funding.
How all this may effect Charlestown's unemployment remains to be seen but I am sure we will still have to struggle with joblessness in Charlestown at levels most of us have never seen before.
So I renew my call to our ruling Charlestown Citizens Alliance (CCA Party) to unveil their plans for helping Charlestown Citizens cope.
Protests spread
Though most attention was focused on the historic march in Providence last Friday that drew over 10,000 protests, there were smaller protests elsewhere in Rhode Island that show the extent to which outrage over racial injustice has spread.
On Sunday,
500+ people rallied at the Narragansett town beach seawall
for a peaceful protest, accompanied at a 50-plus car caravan that looped through the beach business district.
There was another peaceful protest on Sunday. The
Westerly Sun
called it "the largest such gathering to date in the downtown district."
The Sun covered it with a series of photos that did indeed show a pretty impressive sized crowd.
A
thousand people protested in Groton
, marching three miles along Route 1.
Here in Charlestown, we just passed a town budget that continues to fund the $24,000 annual base fee for attorney Joe Larisa to fight
against
anything the Narragansett Indian Tribe might try to do to improve the conditions of tribal members. Way ta go, Charlestown, showing our town's commitment to racial justice!
We are still in pandemic
Even though much public focus has shifted to the massive popular uprising against violence and institutional racism and even though the weather is getting warmer and restrictions are being lifted, we have not "beaten" the coronavirus no matter what Trump says.
After we broke the 100,000 deaths mark, the death toll nationwide seems to be climbing rapidly, exceeding 112,000 as of this writing. We have over 15,642 confirmed cases statewide and 799 deaths.
Experts are holding their breaths in anticipation of a rise in cases (and deaths) due to reopening and the millions of people in close contact with each other at protests over the murder of George Floyd.
Rhode Island's death rate has been declining, but the total number of confirmed cases continues to rise.
We must be able to focus on more than one major issue at a time.
Continued benefit problems
Many Rhode Islanders are still suffering from wrongly suspended or denied unemployment claims. The state promised to release most of the hundreds of suspended claims that were suspected of being bogus claims filed by an international gang of cyber-crooks based in Nigeria.
But DLT tweets just a few days ago that "we've temporarily stopped some Unemployment Insurance claims due to the possibility of fraud." No other explanation is offered.
DLT suggests that if you are among those wrongly denied benefits, that you use THIS FORM to get the process for reinstatement (and back payment) going.
Debit Cards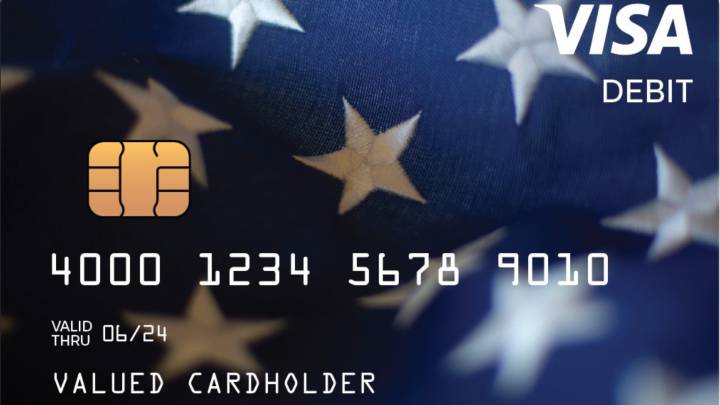 If you are among the millions who received an unexpected, nondescript envelop from a cardholder service and DIDN'T throw it out as junk mail, you would have gotten your $1,200 pandemic relief payment in the form of a debit card.
IRS said they chose this approach for people for whom they had no banking information. Since we had not received a direct-deposit tax refund for a number of years,
I took IRS's advice and tried to enter our banking information on their special website. The site told me we were eligible but that they did not have our banking information. So, they asked, please input your bank information.
I tried, using the accounts we use for direct-deposit of our Social Security checks. Failed multiple times – IRS said the data I inputted on our banks did not match the information THEY had on our banks – information the prior screen said they did not have.
So we decided to wait for the checks in the sweet bye and bye, but got the debit card instead.
Now, as it turns out, the debit cards come with unexpected fees attached, especially for those transactions where you try to withdraw cash.
"It's not what we had intended in Congress, that there would be a fee associated with it. If so, then there would have been an extra $5 included with it…I understand, maybe to some, a $4 or $5 fee isn't a big deal, but for many people, every dollar counts and they're trying to stretch a dollar, it is a big deal."
Citizens Bank and BankRI seem to be scrambling to come up with technical fixes to prevent charging fees to people using their stimulus funds debit card.
One solution suggested if you have a bank is to go there with your debit card and ask them to transfer the money left on the card to your bank account.
Black helicopters?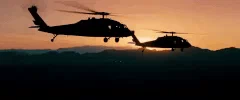 I first saw mention on the Nextdoor Charlestown blog that an ominous black helicopter was flying quite low over Charlestown. Naturally, my mind went to the far-right conspiracy theory about the United Nations sending in an occupying force via black helicopters and I fleetingly wondered, "dang, could they be right?"
They are National Grid choppers conducting an aerial survey of power lines and are taking high-resolution, low altitude snaps so the utility can prepare for future major weather events.
Medical crisis or natural selection?
And should I feel hope or despair?
The Centers for Disease Control just conducted a survey on COVID-19 that produced an interesting result: 39% of Americans are using at least one high-risk, non-recommended cleaning practice to prevent coronavirus.
Among the stupidest practices:
19% say they wash fruits, vegetables and other foods in bleach.

17% say they use household detergents and disinfectants – not soap – to wash their hands and bodies.

10% say they mist themselves with household disinfectants or bleach.

6% said they intentionally inhaled bleach or other household cleaners.

4% said they drank or gargled bleach either straight or mixed with other cleaners.

25% reported adverse reactions to cleaning products such as dizziness, skin irritation nausea and breathing problems.

Only 23% knew that you should not use hot water to make bleach solutions.

Only 35% knew you should not mix bleach with vinegar.

53% knew you should not mix bleach and ammonia (causes a release of deadline chlorine gas), meaning 42% didn't know.

And despite the foregoing, 82% claimed they knew how to safely clean and disinfect their homes.
Since Donald Trump's core support stands at around 39% or so, you can understand my ambivalence toward these numbers.
I wonder what would happen if, the day after the November election, Trump told all his followers that now is the time to toast his four-year reign with a cyanide-laced Kool-Aid?
Speaking of Donald Trump supporters…
Charlestown's resident troll and only vocal Trump supporter Jim Mageau wrote another one of his trademark letters to the Westerly Sun titled Rioters should be sent a forceful message."
Mageau did surprise me with one lucid paragraph where he acknowledges that George Floyd was indeed murdered – "

a horrific, despicable act perpetrated by a white policeman with his knee placed across Floyd's neck for up to 8 minutes while he casually looked around with his left hand in his pocket."
Unless you don't have a TV, you've seen this crime take place multiple times. I credit Jim for seeing the obvious. He usually doesn't.
But aside from this uncharacteristic blip, Mageau excoriates the media for calling marchers "protesters" when they are, in his opinion, "rioters and anarchists." According to Jim, the news media are egging them on.
Mageau supports sending in federal troops "to aggressively put an end to it!" And "If the federal troops need to shoot a couple of these cowardly bastards to move them out of the city, then so be it!"
To be fair, a number of days elapsed between the time Jim wrote this screed and the movement of events.
Federal troops DID go into Washington and only made matters much, much worse.
The federal presence in Washington crested when Trump used those troops (as well as a small army of unnamed or labelled hard guys) to blast a path open for Trump's infamous upside-down Bible photo op in front of St. John's Episcopal. Those troops have been sent back to their home bases in shame.
Amped-up cops in many other cities did just what Jim wanted them to do by beating, kicking, gassing, shooting and running over protesters, killing roughly a dozen and sending hundreds to the hospital.
I hope you're happy, Jim.
I do not doubt that some small number of people took advantage of the rage and protests in the early days of the protest to run their own agendas, whether than was simple smash-and-grab or just busting stuff up. But one of the main points of the whole George Floyd movement is that police do not have the right to carry out summary executions.
"Shooting some of these cowardly bastards," as Mageau put it, is not an option.