Current forecast is 3-5 inches
By Will Collette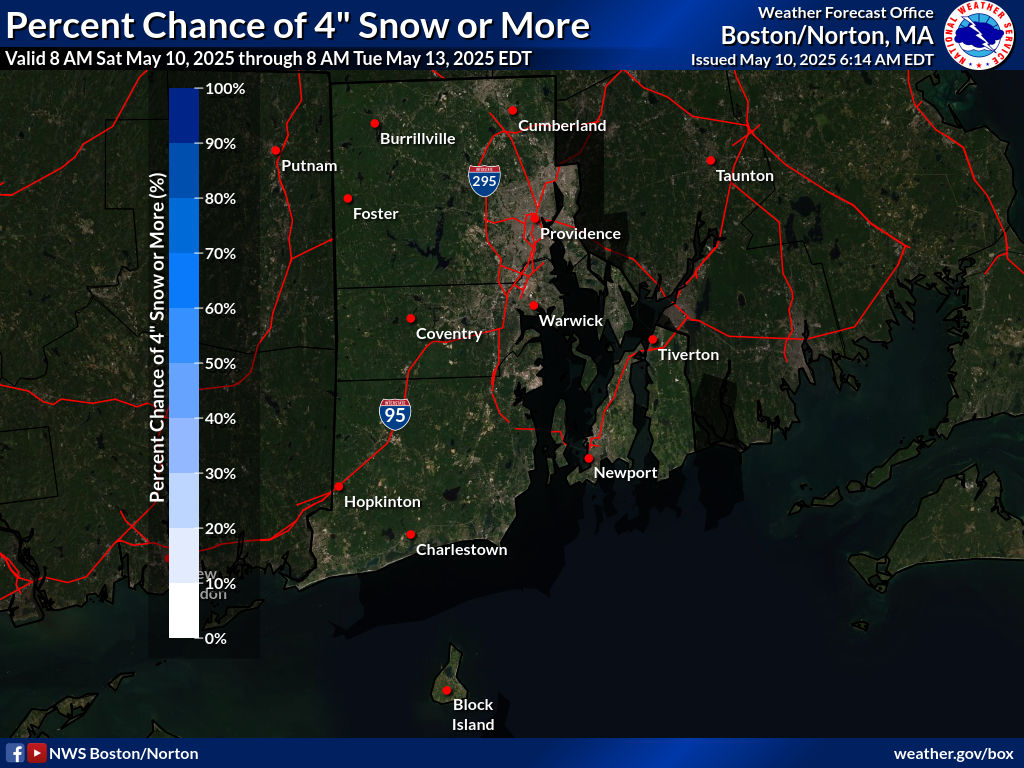 The chart above comes from a new forecasting tool for winter weather that gives you their best estimate on snowfall. The regular weather service site expects the snow to start at around 3 AM and end at around 10 AM tomorrow morning with temperatures between 30-34 degrees. They say 3-5 inches.
This will be a rush event, bad news for those who have to go to work in the morning.
The new forecasting tool gives us a roughly 50-50 chance of getting 4 inches of snow.
The odds for 6" accumulations drops to 23% and 8 inches, only 3%.
For the extreme optimists, the chances of getting no snow are 9%.
Whether we get a lot or a little, please be careful out there.