URI researchers are lead investigators on all seven grants awarded to foster collaboration in Rhode Island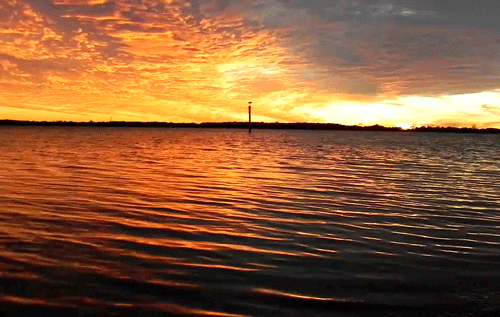 KINGSTON, R.I. –The Rhode Island Science and Technology Advisory Council has announced the recipients of its 2014 Research Alliance Collaborative Research Grants, and University of Rhode Island scientists are the lead investigators on all seven funded projects.
The awards, totaling $806,501, will fund studies aimed at understanding and predicting the response of marine organisms and marine ecosystems to climate variability in Narragansett Bay. Eleven URI scientists, along with 12 researchers from nine other colleges and agencies in Rhode Island, are among the awardees. The grants are the eighth round of awards aimed at facilitating collaborative research in Rhode Island and supporting the Council's partnership with the National Science Foundation's Experimental Program to Stimulate Competitive Research (EPSCoR). A total of $9.4 million in grants have been awarded to 59 research teams since 2007.
This year's funded grants are:
The Impacts of Climate Change and Variability on the Biogeochemistry and Ecology of Rhode Island's Coastal Waters ($160,402)
Since the 1950's, Narragansett Bay has been the site of two long-term marine monitoring studies. This team aims to use a computer simulation specifically designed for the coastal waters of Rhode Island to model the complex data that has been collected to better understand the impact of warming waters on animal and plant life.
Lewis Rothstein and Susanne Menden-Deuer, URI Graduate School of Oceanography, with Sarah Knowlton of Rhode Island College.
Climate Change in Narragansett Bay as a Case Study for Engaging Communication of Scientific Information ($125,000)
This team's efforts will focus on gaps in data collection and its dissemination to scientists, decision makers and the public. Bringing together deep local expertise in the natural and social sciences as well as the arts, this project will improve communication and understanding of localized effects of climate change by developing interactive, highly engaging data narratives.
Susanne Menden-Deuer, URI Graduate School of Oceanography, and Sunshine Menezes of URI's Metcalf Institute for Marine and Environmental Science, with Neal Overstrom of Rhode Island School of Design.
Developing an aerial imaging system using a robotic helicopter for tracking harmful algal blooms in Narragansett Bay ($133,057)
This team will develop a unique approach to monitor and analyze harmful macroalgal blooms in Narragansett Bay. The proposed method – a low altitude aerial survey with small robotic helicopters – is a means to provide high resolution, large area data coverage over time at a reasonable cost.
Stephen Licht, URI Department of Ocean Engineering, and Carol Thornber, URI Department of Biological Sciences, with Christopher Deacutis of R.I. Department of Environmental Management and Giancarlo Cicchetti of U.S. Environmental Protection Agency.
Resilience to Climate Change: Testing Sculptural Forms for Coastal Habitat Restoration ($135,000)
This project will develop sculptural forms for a future coastal habitat restoration project at an urban site in the state. The researchers hope this project will lead to commercial investment on the development of new materials and sculptural forms for coastal habitat restoration and shore protection from the impacts of climate change.
Marta Gomez-Chiarri, URI Department of Fisheries, Animal and Veterinary Science, and Pam Rubinoff of URI's Coastal Resources Center, with Scheri Fultineer, Edythe Wright and Breea Govenar of RISD, Dale Leavitt of Roger Williams University, and Steven Brown of the Nature Conservancy.
Changes in plankton bloom patterns and trophic relationships in response to
climate-induced warming of Narragansett Bay ($95,742)
This project builds the case for selection of Narragansett Bay as a designated sentinel site for global coastal monitoring. By combining the synergy of two multi-decade long-term data studies with the Bay's unique position at the convergence of two climatic zones, this project will demonstrate how the effects of climate change are intense and detectable in Narragansett Bay.
Theodore Smayda, URI Graduate School of Oceanography, with David Borkman of Salve Regina University.
Molecular Basis for Pathogenesis in an Oyster Pathogen ($50,000)
Oyster aquaculture in Narragansett Bay is threatened by a variety of pathogenic infectious agents, including the causative agent of Roseovarius oyster disease. Warming waters that stress the host have led to devastating disease outbreaks that have resulted in losses of oyster seed of greater than 90 percent. This project seeks a better understanding of the disease in order to better manage it.
David Nelson, URI Department of Cell and Molecular Biology, and David Rowley of URI's College of Pharmacy, with Roxanna Smolowitz of Roger Williams University.
Environmental Genomics and Proteomics of Nitrogen Stress in Narragansett Bay ($107,300)
Because phytoplankton forms the base of the highly productive food web in Narragansett Bay, understanding their adaptive potential and evolutionary responses is fundamental to understanding the past and future ecological responses of the entire Bay system. This project, the first study of its kind in the Bay, aims to gain insight into the environmental stresses and adaptive responses of important phytoplankton.
Tatiana Rynearson, URI Graduate School of Oceanography, with David Rand of Brown University.