Recent wrinkle in telemarketing scams is REALLY sneaky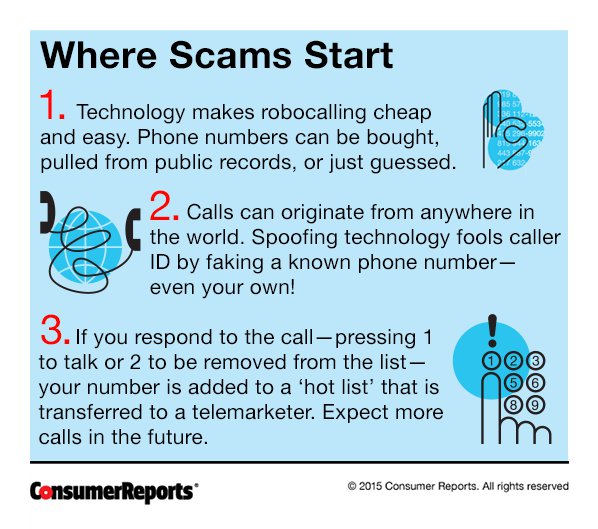 EDITOR'S NOTE: Charlestown Police recently posted a fact sheet with information and tips on dealing with phone scams. This particular scam is not listed, but you'll often find it is part of those scams CPD describes. To read the CPD fact sheet, CLICK HERE.
It's a bad idea to ever use the word "yes" when talking to any telemarketer, but with the latest version of an old scam, saying "yes" can quite literally come back to haunt you.
Here's how the scam works: you may receive a phone call from an automated system (a robocall) or a live person, but the common thread will be that the caller will ask, "Can you hear me?"
Even if you never agree to buy anything, you might later find out you've been signed up for a home alarm system, a cruise, some added service for your phone, or any other thing you couldn't possibly want.
If you dispute the charges, the company may take legal action, sticking that recording of you saying "yes" into a recording of a different conversation as evidence that you agreed to the transaction.
Another variation uses that recording to "prove" that you agreed to charges on a credit card of yours when the perpetrators have already stolen the number.
What should you do? Hang up.
Screen your calls, avoiding numbers that you don't recognize.
Use a robocall-screening service

if there's one available to you

. Scammers will use a fake number from an area code close to you, to make you more likely to think it's a local business and pick up. Be cautious and don't answer questions from strangers.
If you have any doubt and think that the call could be legitimate, you can try answering the question without saying the word "yes."

For example, you could say, "I can hear you."
In general, though, we think it's best to keep to one simple rule: never say yes to telemarketers.
Was this helpful? Consumerist is a non-profit! You can get more stories like this in our twice weekly ad-free newsletter!

Click here to sign up

.