Wind Surpasses Hydroelectric as Top U.S. Renewable Energy Source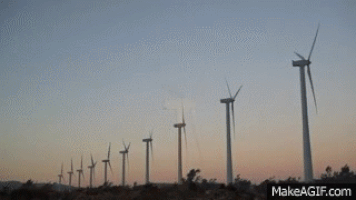 For decades, hydroelectric dams served as the United States' top source of renewable energy.
But last year, wind power took the top spot, according to a

new report

by the American Wind Energy Association, an industry trade group.
It is now the fourth largest source of energy in the U.S., behind natural gas, coal, and nuclear.
Wind capacity reached 82,183 megawatts last year, more than triple what it was in 2008 and enough to power 24 million households, according to the report.
The wind industry also supports 100,000-plus U.S. jobs, more than nuclear, natural gas, coal, or hydroelectric.
"American wind power is on track to double our output over the next five years, and supply 10 percent of U.S. electricity by 2020," Tom Kiernan, CEO of the association,

said in a statement

.
"Wind power isn't a red or blue industry… Low-cost, homegrown wind energy is something we can all agree on."
EDITOR'S NOTE: Unless you are in Charlestown where wind power is effectively banned.