One last place ranking that is good news
By Will Collette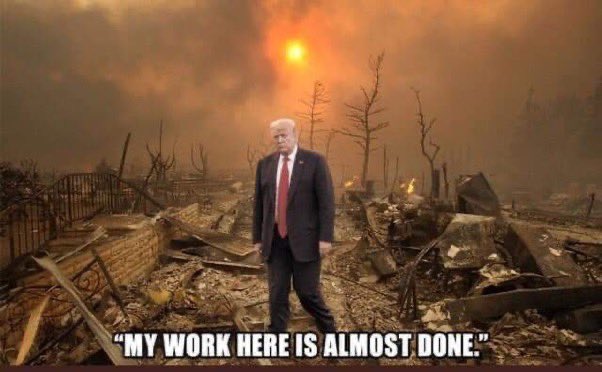 We're used to seeing Rhode Island ranked at or near the bottom for so many economic metrics so this one comes as a shock. According to WalletHub, the folks who spend all their time measuring the differences between states, Rhode Island was LAST PLACE for the number of new unemployment claims filed.
My joy in that finding is tempered by the huge number of RI workers who have already signed up for unemployment comp, temporary disability or pandemic relief for the self-employed and gig workers.
Still, this is one last place finish to savor.
WalletHub also ranks Rhode Island as one of the worst places (ranked #45) in the country to work from home. That's bad but it figures, given our workforce is concentrated in construction, services and health care.
Another unpleasant statistic is that Rhode Island is one of only four states that WILL NOT be able to use a new, FDA-approved

in-home test

f

or coronavirus, The other states are New York, New Jersey and Maryland. The test manufacturer LabCorp says this is due to "Certain state laws and regulations prohibit individuals from initiating their own lab tests."
Dan McGowan leads the Boston Globe's expanded coverage of Rhode Island and does a daily e-mail bulletin called Rhode Map. In his Thursday post, he gave a context for understanding how serious a threat to life we face. He reports that on an average day under average conditions, 27 Rhode Islanders die for all causes.
So, as Dan put it, the dozen or so COVID-19 deaths the Governor announces daily are pretty significant compared to our normal daily death rate.
URI drive-thru test site closed
Well, depending on how you look at it, this is either good news or bad news. The highly publicized URI drive-through COVID-19 test site closed due to lack of demand. South County's confirmed cases have been a lot lower than the rest of the state, but – talk about chicken or the egg – that could be due to less testing.
Anyway, Wood River Health Services opened a new COVID-19 test site in Hope Valley on April 16 (CLICK HERE for more information).
Another South County hot spot


In my last Short Takes, I reported on the uptick in coronavirus cases at Electric Boat. In another manufacturing plant in the Quonset Business Park, around 100 workers have tested positive. A whistleblower reported that his son-in-law, an employee of Taylor Farms New England, a food processor, not only tested positive but infected his whole family.
The plant is owned by Stop & Shop's parent company,

Ahold

Delhaize

, a giant food conglomerate based in the Netherlands.
The whistleblower said workers stood side-by-side on the assembly line with only inches between them and had no personal protective equipment.
According to WPRI, the company issued this, ahem, denial:
In a statement, Taylor Farms said the company first implemented new protocols to deal with COVID-19 on March 15, including extended paid sick days, employee outreach, "working in smaller groups, social separation and personal and job site sanitation." Addition sanitation personnel were also hired "to continuously clean common areas in all our plants," the company said.
Temperature checks and mandatory facemasks began on March 24, according to the company.
"In our Rhode Island operation, we have several employees who have tested positive for COVID-19 and those individuals are currently in self quarantine or under medical care," Taylor Farms said. "All employees who recently came in contact with those individuals have been asked to contact their company funded healthcare providers and are home on paid sick leave."
"We continue to monitor the situation carefully," the statement added.
Raimondo calls for geezer restrictions
As a card-carrying geezer, age 70, I take Gov. Raimondo's recent words personally:
"I want some of the people in that older age group to come to terms now that your re-entry is going to be a bit slower, different and designed to keep you healthy… I don't know precisely what the age restrictions are going to be in different age brackets …. I just want everyone to be thinking upon these lines and be prepared for a week from now when we start to get into more details [and] you've had time to think about it."
Those of us aged 60 and up

will be required to stay home more often and longer than their younger counterparts, according to the Narragansett Patch.
Sure, the realities of COVID-19 are that older persons, especially those underlying health issues, are especially vulnerable. Residents of nursing homes, the VA home and group homes constitute the bulk of Rhode Island's fatalities. But folks in care are hardly likely to go out to mass gatherings.
Except maybe for Donald Trump rallies, a lot of ambulatory geezers aren't big fans of large crowds. I, for one, am willing to pledge that I will not attend a Donald Trump rally for the greater good as well as my own sanity.


The Centers for Disease Control have a new user-friendly tool to help you figure out if any symptoms you are showing warrant medical attention. This is NOT the Google/Microsoft on-line tool Donald Trump bragged about some weeks ago or that Jared Kushner was supposed to create.