100% chance of snow and wintery mess starting tonight
By Will Collette

After a winter with nearly no snow, it's a bit of a shock to see forecasts of perhaps 6 inches or more of snow coming down on Charlestown.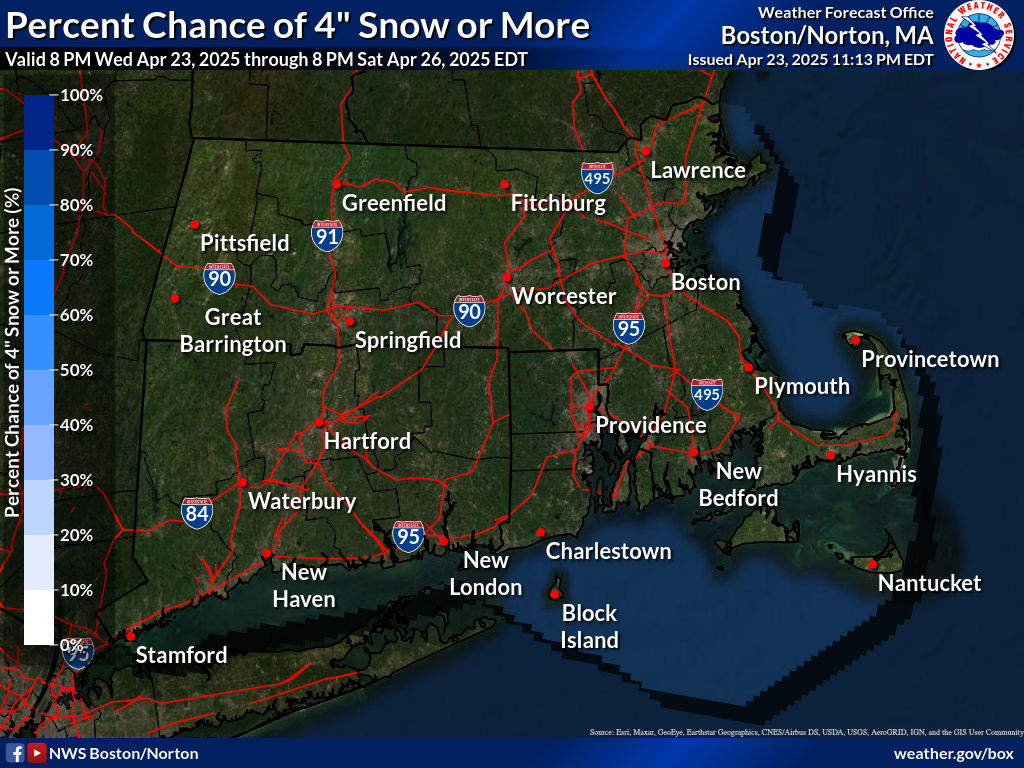 For Charlestown, the odds are 61% that we will get 4 inches or more. 6" or more is rated as only 21%. But there's little likelihood of escape, The National Weather Service winter storm predictor puts the odds of 1" or more at 93%.
The winter storm warning will be in effect starting at 7 PM tonight and will continue through 7 PM tomorrow. The snow is expected to start after midnight, heavy at times, until 11 AM Tuesday when a switch to rain is forecast until the precipitation ends around 8 PM.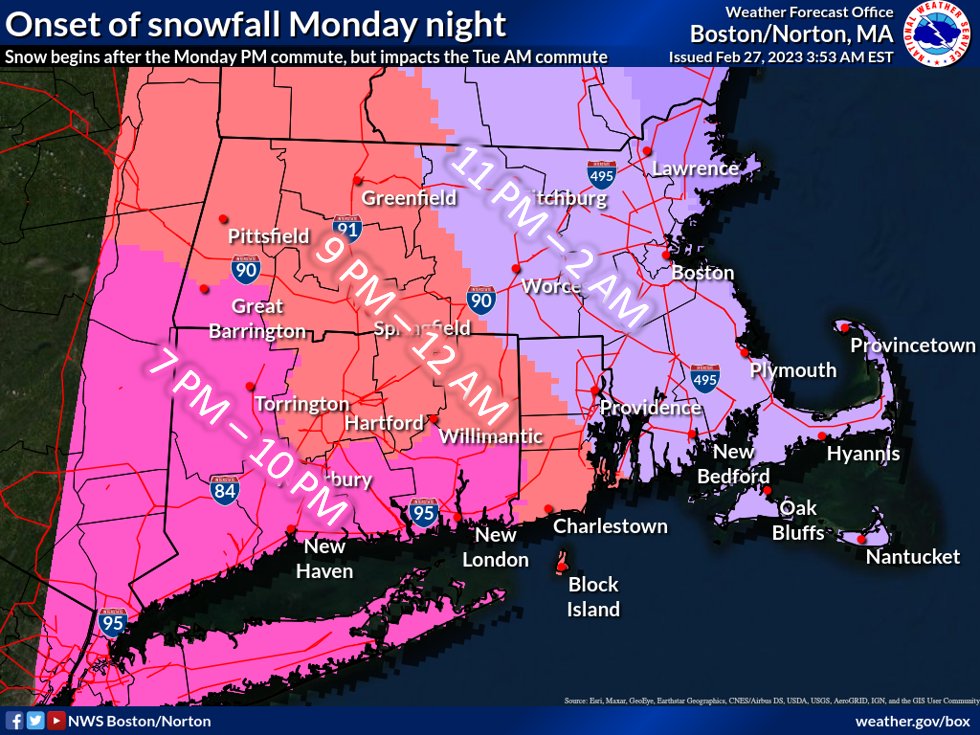 Two factors may affect tree damage and power outages. Throughout the storm, it will be windy with gusts up to 31 mph.
Second, temperatures will run from a low of 30 to a high of 38, so the chances are the precipitation will be wet and heavy. Bad for trees, power lines and your back if you go out and shovel.
The sun comes out on Wednesday with the temperature reaching the mid-40s followed by rainy weather until Friday, so much of what's on the ground may disappear in short order.
Please stay safe. Travel will be rough during the storm so you should think about staying home and, hopefully, warm. Keep your pets indoors and feed the birds.