First human case in RI confirmed.
DEM Confirms EEE In A Horse And A Third Mosquito Trap, Both In Westerly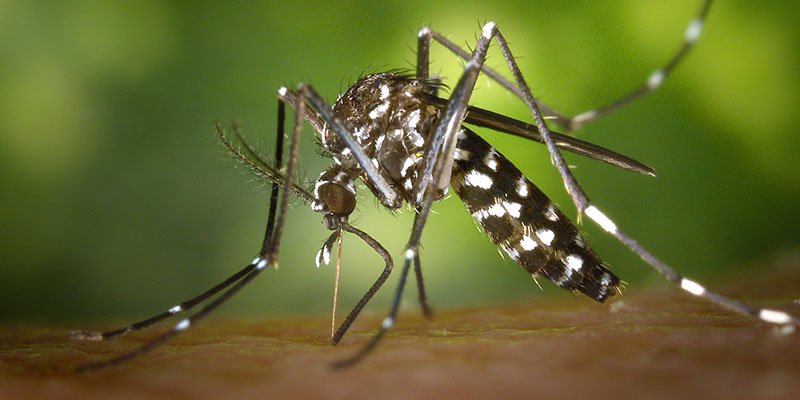 This is the first human case of EEE in Rhode Island since 2010

. The Centers for Disease Control and Prevention (CDC), which performs the EEE testing, notified RIDOH of the positive result.
…Over the past few weeks, mosquitoes carrying the disease have been found in Westerly and Central Falls. This is a higher-than-average risk summer for mosquito-borne diseases in southeastern New England. Massachusetts has announced four human cases of EEE and seven cases in horses. Connecticut also has found EEE and West Nile Virus in mosquitoes and two cases in horses.
To respond to the elevated risk, the Department of Environmental Management (DEM) is adding traps to capture and test more mosquitoes statewide.
Typically, DEM sets between 25 and 30 traps in Westerly, Charlestown, South Kingstown, North Kingstown, Exeter, Warwick, Cranston, Johnston, Providence, Central Falls, Pawtucket, East Providence, Barrington, Warren, Bristol, Tiverton, Portsmouth, and Newport. DEM will add traps in West Warwick and the northern Rhode Island communities of Burrillville, North Smithfield, Woonsocket, and Cumberland.
Patch reports

that Connecticut officials in Stonington, North Stonington and Voluntown are urging residents to

stay indoors especially "from one hour before to one hour after dawn and dusk.

"
First,

NO specific antiviral treatment for EEEV infections is available

. Patients with suspected EEE should be hospitalized, appropriate serologic and other diagnostic tests ordered, and supportive treatment provided.
Second,

approximately a third of those who develop EEE die

. Many of those who survive will have mild to severe permanent neurologic damage. Many patients with severe sequelae die within a few years.
The Rhode Island Department of Environmental Management (DEM) today confirmed that a horse in Westerly tested positive for Eastern Equine Encephalitis (EEE) August 24. DEM also is confirming that the third positive finding of EEE in Rhode Island in 2019 has been detected in a mosquito pool trapped at Chapman Swamp, in Westerly, on August 19. The horse, a male 6-month-old Belgian, was too young to be vaccinated for EEE.
A total of 28 traps were set across Rhode Island on August 19. The traps yielded 170 pools, or samples, of mosquitoes collected statewide.
A trap collected at Chapman Swamp consisting of mosquitoes belonging to a species called Culiseta melanura – which feeds almost exclusively on birds and is the primary carrier of EEE in the region – included one mosquito that tested positive for EEE. Mosquitoes carrying the EEE virus have previously been found in Chapman Swamp in 1996, 2003, 2013, and 2016.
On August 15, DEM confirmed the first two positive EEE findings in Rhode Island in mosquito samples collected in Central Falls.
To date, statewide no mosquitoes have tested positive for West Nile Virus. Massachusetts – which, historically, has had a higher prevalence and risk of EEE than Rhode Island – has conducted aerial mosquito spraying in Bristol, Plymouth, and other counties.
Rhode Island officials continue to assess the risk of human disease daily and are closely evaluating the need for aerial spraying. This includes weighing the threat from mosquitoes against the possible environmental impacts of aerial spraying.
DEM and the Rhode Island Department of Health (RIDOH) continue to highlight the need for Rhode Islanders to take precautions to protect themselves and their loved ones from being bitten by mosquitoes.
Using repellent, wearing long sleeves and pants, and minimizing outdoor time from dusk to dawn – peak biting times for many mosquitoes – all are important precautions.
On Monday, RIDOH recommended to schools and municipal leaders that games, practices, and other outdoor activities scheduled to occur during early morning or dusk hours be rescheduled to earlier in the afternoon or relocated to an indoor venue.
The "smart scheduling" of events is intended to help minimize the risk of mosquito bites for players, coaches, and spectators. RIDOH recommends that smart scheduling stay in effect for the remainder of the mosquito season, which typically ends in mid-October (after the first hard frost).
In addition to following this smart scheduling recommendation, there are other measures that Rhode Islanders should take to protect themselves from mosquito bites, and to help minimize mosquito breeding.
Protect yourself
• Put screens on windows and doors. Fix screens that are loose or have holes.
• At sunrise and sundown (when mosquitoes that carry EEE are most active), consider rescheduling outdoor activities that occur during evening or early morning. If you must be outside, wear long-sleeved shirts and long pants and use bug spray.
• Use EPA-approved bug spray with one of the following active ingredients: DEET (20-30% strength); picaridin, IR3535; and oil of lemon eucalyptus or paramenthane. Always read the label and follow all directions and precautions.
• Do not use bug spray with DEET on infants under two months of age. Children should be careful not to rub their eyes after bug spray has been applied on their skin. Wash children's hands with soap and water to remove any bug spray when they return indoors.
• Put mosquito netting over playpens and baby carriages.
Get rid of mosquito breeding grounds
• Get rid of anything around your house and yard that collects water. Just one cup of water can produce hundreds of mosquitoes; an unused tire containing water can produce thousands of mosquitoes.
• Clean your gutters and downspouts so that they can drain properly.
• Remove any water from unused swimming pools, wading pools, boats, planters, trash and recycling bins, tires, and anything else that collects water, and cover them.
• Remove or treat any shallow water that can accumulate on top of a pool cover. Larvicide treatments, such as Mosquito Dunks can be applied to kill immature mosquitoes. This environmentally-friendly product is available at many hardware and garden stores and on-line.
• Change the water in birdbaths at least two times a week and rinse out birdbaths once a week.
Best practices for horse owners
Horses are particularly susceptible to WNV and EEE. Horse owners are advised to vaccinate their animals early in the season and practice the following:
• Remove or cover areas where standing water can collect.
• Avoid putting animals outside at dawn, dusk, or during the night when mosquitoes are most active.
• Insect-proof facilities where possible and use approved repellents frequently.
• Monitor animals for symptoms of fever and/or neurological signs (such as stumbling, moodiness, loss of appetite) and report all suspicious cases to a veterinarian immediately. If you are unsure if your horse is properly vaccinated, you should consult with your veterinarian.
Visit http://www.health.ri.gov/mosquito for additional mosquito prevention tips, videos, and local data.
DEM and RIDOH also remind Rhode Islanders to take precautions to avoid mosquito bites when traveling to Zika-affected countries. Pregnant women and women who are considering becoming pregnant should not travel to countries with active transmission of Zika.
For more information about DEM divisions and programs, visit www.dem.ri.gov. Follow us on Facebook at www.facebook.com/RhodeIslandDEM or on Twitter (@RhodeIslandDEM) for timely updates.
Related links
RIDEM: About Mosquitos