Alison Tovar will serve on Robert Wood Johnson Foundation panel to develop health eating behaviors among children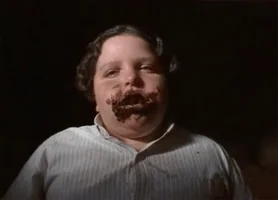 University of Rhode Island College of Health Sciences Professor Alison Tovar will help create national guidelines for developing healthy eating behaviors among young children after she was invited to serve on the Healthy Eating Research panel, a national program of the Robert Wood Johnson Foundation.
The panel will seek to develop evidence-based best practices and guidelines for promoting the development of healthy eating behaviors aligned with optimal nutrition and physical growth among children ages 2-8 years. The panel will be chaired by Jennifer Orlet Fisher, professor of Social and Behavioral Sciences at Temple University and Dr. Julie Lumeng, professor of Pediatrics at the University of Michigan.
"There is a lack of consistent guidelines and recommendations for how to optimize healthy eating behaviors and nutrition for young children, ages 2-8 years old, and a lack of understanding amongst parents and caregivers on the role child development and biology play in this process," Healthy Eating Research Director Mary Story said in an email.
"Although there is a significant evidence base describing various feeding strategies to promote food acceptance among young children, this information is not highly accessible for parents and caregivers, and lacks application in feeding environments outside the home. With the diet quality of U.S. children considerably lower than the score indicative of good health and more than one quarter of U.S. children overweight or obese, there is an urgent need and an important window of opportunity to establish healthy dietary behaviors early in life."
The 12-15 panel members have expertise in nutrition, pediatrics, child psychology, child development, and/or behavioral pediatrics. They will review and provide feedback on background research conducted by the co-chairs and Health Eating Research staff, contribute to the development of the recommendations, and provide feedback on the draft and final versions of the panel recommendations.
Tovar, who teaches in the College's Department of Nutrition and Food Sciences, is an expert in the prevention of childhood obesity. She is interested in studying the influence parents' and other caregivers' eating habits have on a child's weight and dietary intake. Her research is dedicated to understanding the causes of obesity among young people, and developing intervention techniques to address them.