It's the Most Common Way to Traffic Illegal Guns
By SARAH OKESON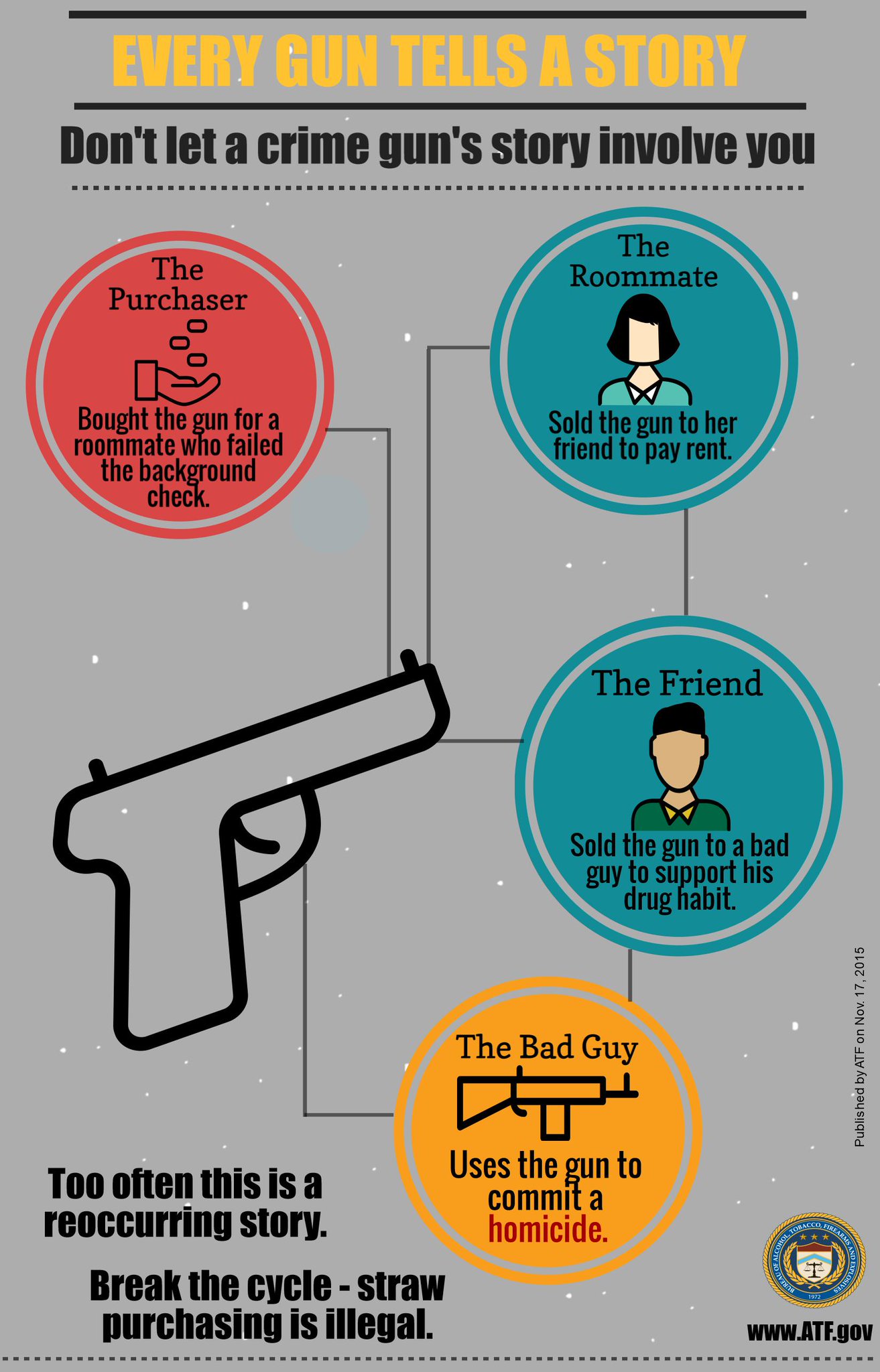 The murder of

Marquisha Wiley,

killed in a shootout in October 2021 at a St. Paul, Minn. bar, helped prompt the state's top prosecutor to

sue

the business that sold a 9mm semiautomatic pistol used by one of the gunmen, calling

Fleet Farm

a public nuisance.

Minnesota Attorney General Keith Ellison is asking a judge to appoint a monitor to observe and track gun sales at Fleet Farm stores and for the business to give up profits from unlawful sales of firearms in the state. Fleet Farm has 17 stores that sell firearms and ammunition.

"They put their own profit over Minnesotans' safety," Ellison said.

Fleet Farm's attorneys are asking Judge John Tunheim, a Clinton nominee, to dismiss the case, arguing that a shield law protecting gunmakers from lawsuits preempts most of its claims.

People who buy guns for others who can't legally buy them, as Jerome Horton Jr. did with a Mossberg pistol used during the shooting, are often called "straw purchasers" or "straw buyers."
Horton, 26, who was sentenced to 25 months in prison for lying during a gun buy, bought that pistol and two other guns from the Farm Fleet store in Blaine, Minn. in July 2021, three of the two dozen firearms he bought from various Farm Fleet stores that year.

Devondre Phillips, 30, who allegedly fired the pistol Horton bought, was charged with second-degree murder and 12 counts of attempted murder although his gun didn't kill Wiley, 27, an animal care worker. Fourteen other people, including Phillips and another shooter, Terry Lorenzo Brown, were injured in the gun battle. Brown, 34, who allegedly fired the shot that hit Wiley in the back, was charged with second-degree murder and 11 counts of attempted murder. Both cases are pending.

"I'm sick and tired of gun violence taking away innocent souls," said Wiley's sister, Aundrea Wiley.

Straw purchasing is the most common way to traffic illegal guns. Would-be straw purchasers are estimated to try to buy guns more than 30,000 times a year.

In June, Congress passed the Bipartisan Safer Communities Act which makes straw purchasing a federal crime.

Fleet Farm, sometimes confused with the similarly named Farm & Fleet, was founded in 1955 in Marshfield, Wis. by Stewart Mills Sr. and his two sons. They chose Marshfield because of all the cows in that area. Fleet Farm lists 235 different models of handguns for sale on its website, according to Ellison's lawsuit, including 130 different models of semi-automatic pistols and 125 different 9mm handguns.

KKR & Co., a private equity and investment banking firm, bought Fleet Farm in 2016 for more than $1.2 billion. Fleet Farm's former CEO is Stewart Mills III, the grandson of the company's founder, a failed Republican politician, and a strong proponent of gun rights. The National Rifle Association endorsed Mills in 2014 in his unsuccessful race for the U.S. House.

Ellison's lawsuit said most of the 37 firearms that Fleet Farm sold to Horton and another straw purchaser haven't been recovered. Fleet Farm sold 13 guns to Sarah Elwood in 2020 and 2021. Elwood, 35, who was homeless, told investigators that she earned about $100 for each firearm she bought.

She was sentenced to 18 months in prison after pleading guilty to one count in connection with the gun buys.

In 2005, Congress passed the Protection of Lawful Commerce in Arms Act to protect the gun industry from lawsuits. The National Rifle Association lobbied for it, and the bill was signed by President George W. Bush.

Sarah Okeson is correspondent for DCReport, reporting on the environment, gun control and the COVID pandemic. She is a former staff reporter for the Springfield News-Leader, Joplin Global and Florida Today. Her work has also been featured in Salon, Miami Herald, Washington Times, Barron's and more.