Senators and representatives remind short-term rental owners to register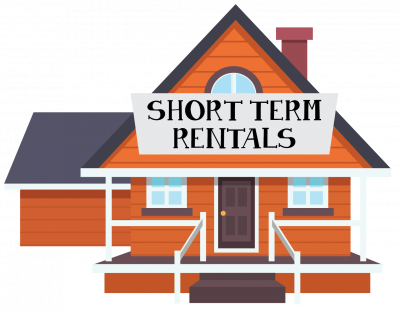 Senators and representatives from across Rhode Island are reminding owners of short-term rental properties of a new requirement this year: registering their business with the state. They are singling out owners in the city of Newport, which has fallen behind other cities and towns.
Last year the General Assembly passed legislation (2021-H 5505A, 2021-S 0501B) requiring owners of short-term rental units to register with the state by Dec. 31, 2022. Nearly 3,000 did so, but there are likely others who have not. Owners that haven't registered will face fines for noncompliance.
"Short-term rentals have become a thriving industry, and it's our priority to ensure safety and compliance. We're glad to partner with all the responsible owners who have registered so far and want to ensure everyone knows about this new requirement," said Senator Euer (D-Dist. 13, Newport, Jamestown), who sponsored the legislation in the Senate.
The legislation passed last year was the culmination of a multiyear effort. Sponsors sought to address many emerging challenges from the short-term rental market including public safety, housing availability and equity issues pertaining to the hospitality industry.
In a review of Rhode Island short-term rentals on the site AirDNA, the majority (68%) of rentals around the state have complied with the registration requirement. But in Newport, only 268 (33%) of the 821 active rentals are registered in the state system, meaning 553 have not.
AirDNA is the leading provider of data and analytics for the $140 billion-dollar short-term rental industry and has developed a method to track the short-term rental performance of every listing on many short-term rental sites.
Additionally, according to the data and analytics from AirDNA in October 2022, over 700 short-term rental properties advertised on sites such as Airbnb and Vrbo in Newport produced more than $40 million in revenue from August 2021 to August 2022.
"If you're making money off of short-term rentals, you need to register your business," said Representative Carson (D-Dist. 75, Newport). "It's not fair to the majority of responsible owners who have complied with the law, it's not fair to our neighbors, and it's not fair to our city. We need them to register."
Owners can register at the state website. Fines for those who do not comply with the registration requirement within 30 days start at $250, but increase to up to $1,000 if registration isn't completed within 60 days.
The anonymity fostered by the third-party platforms and a frequent lack of onsite management reduces the sense of responsibility between renters and property owners, and sometimes results in renters using properties for out-of-control gatherings. In 2021, a University of Rhode Island student was murdered on Memorial Day weekend at a party held at a short-term rental on Thames Street in Newport.
Newly elected Sen. Victoria Gu (D-Dist. 38, Charlestown, Westerly, South Kingstown) has heard from many constituents about challenges with short-term rentals.
"Many of my neighbors have concerns about the impact of these businesses in our coastal communities," Senator Gu said. "I'm glad to see that many responsible owners are doing the right thing, and I want to make sure everyone is aware of and complies with this new requirement."