How can we live with ourselves?
By Will Collette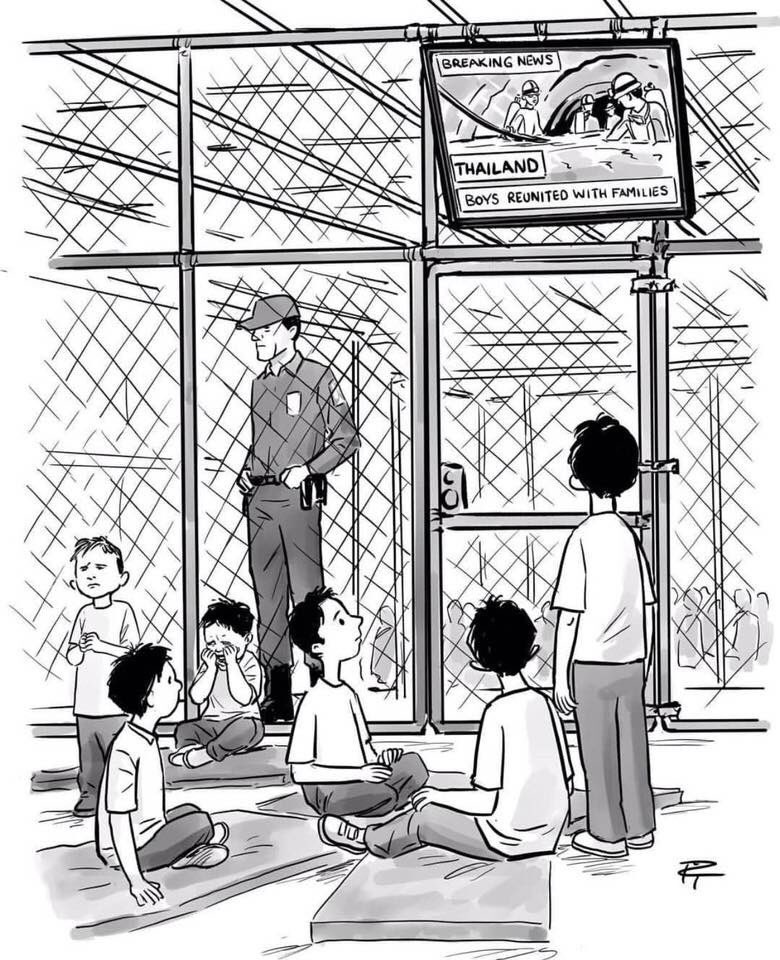 In Thailand, an abiding concern for the welfare of children AND international cooperation led to the amazing rescue of the boys trapped in the cave.
In the United States, we are actually debating the merits of our government kidnapping children, holding them as hostages and failing to return them to their parents, as ordered by the courts.
And Donald Trump is abroad lecturing other countries on how to behave. He is also hard at work to trash international peace and cooperation.