What does it all mean for you?
Simon F. Haeder,
Pennsylvania State University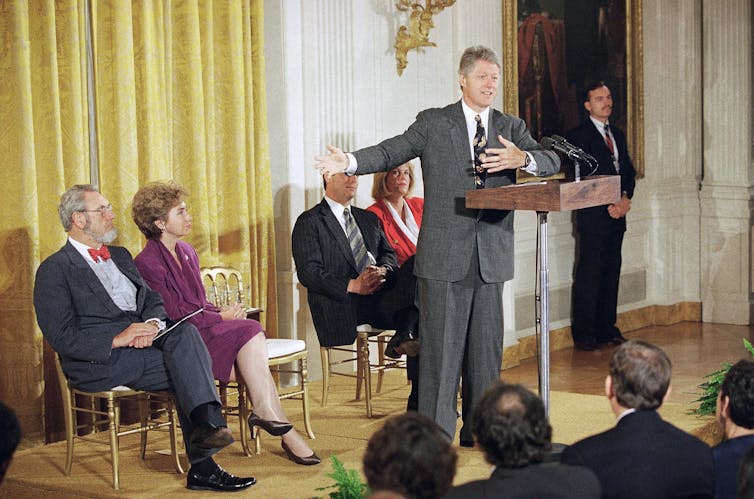 Bill Clinton's 1993 health care plan called for universal coverage.
It was dead by 1994, but the political wrangling it started over
health care lives on.
J. Scott Applewhite/AP Photo
Collectively, health care is our biggest industry. And, health care has long been one of the most politically contested issues.
Partisan wrangling over health reform has perhaps been the most acrimonious issue in Americans politics, exemplified by the failed Clinton health reform efforts in the 1990s and the passage of the Affordable Care Act in 2010.
Most Americans are befuddled by it, and the political debate surrounding it only makes it more confusing.
You have no doubt heard these terms bandied about: Universal coverage, public option, "Medicare for All," single-payer. What do these terms mean, and why do they matter going into the Presidential race in 2020?
Universal coverage: Getting everyone covered