Elsa hits Charlestown but does little damage
By Will Collette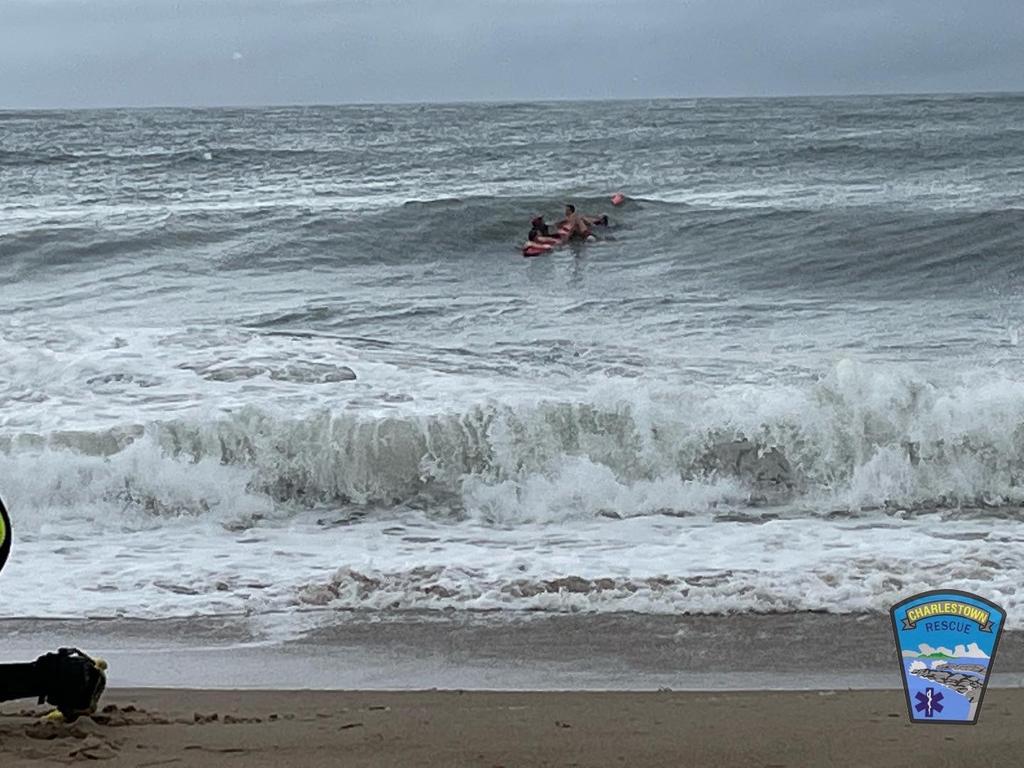 Tropical Storm Elsa was one strange storm. Its track took it straight through our area and all the usual warnings about wind damage, flooding and power outages were issued.
Then, not much happened. We've had far worse Nor'easters over the past year so Elsa's relatively mild impact turned out to be a pleasant surprise.
However, like most of our coastal storms, swimmers were warned about the dangers of rip currents that could sweep you out to sea and, too often, beyond rescue. These rip tides can occur even if the storm passes us many miles out at sea.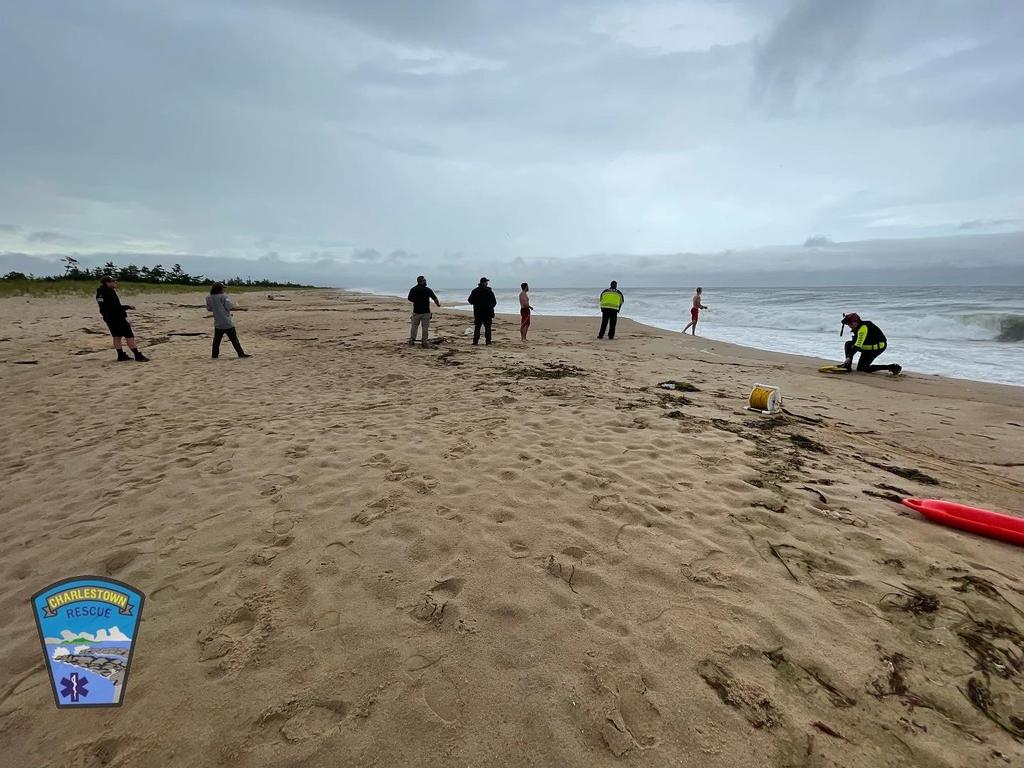 Five swimmers had to be rescued off Charlestown waters, mostly in the East Beach/Blue Shutters area. Two were 400 yards offshore and were in dire need of rescue from our brave first responders.
According to Charlestown Ambulance and Rescue Chief Andrew Kettle, 25 rescuers and lifeguards from Charlestown Rescue, CPD, Dunns Corner FD, Westerly Ambulance, DEM and state and local lifeguards from Blue Shutters and East Beaches took part in the rescue.
A total of five swimmers were pulled to shore – none lost – but all refused further care or treatment, according to Chief Kettle.
Their names were not released.
Personally, I think these irresponsible people, who not only risked their own lives but the lives of first responders, owe something.
At minimum, they should publicly thank the first responders and apologize for their foolishness. I think they should be charged for the cost of the rescue services and perhaps fined for ignoring warnings.