DEM reports shark sighting just off Charlestown beach
Air Quality alert also issued
By Will Collette
Cue the Jaws theme. There are great white sharks circling Block Island and now we have our own finned and toothed visitor here in Charlestown.
From the RI Department of Environmental Management twitter feed:
Just in time to close out #SharkWeek, a 6-ft juvenile thresher shark - one of the most common sharks found in RI's coastal waters - caused a temp swimming closure at East Beach, Charlestown yesterday. A beach patron captured a video of it chasing baitfish near the shore.

We take our responsibility to protect the health/safety of visitors very seriously. DEM's fin-sighting protocol calls for swimmers to evacuate the water after actual/suspected shark sighting, while beach staff, marine biologists + environmental police investigate.
Wikipedia describes threshers are pretty common and not generally a threat to humans. They sometimes come close to shore to feed on bait fish and squid.
They are often prey themselves, a popular sports fish and taken for their meat, livers, skin and fins (for soup). The World Conservation Union lists them as "vulnerable" due to over-fishing.
The ill-fated submarine USS Thresher was named after the shark. The nuclear-powered sub sank just off Cape Cod in April 1963, killing all 129 aboard, the second-highest loss recorded in a submarine disaster.
Air quality alert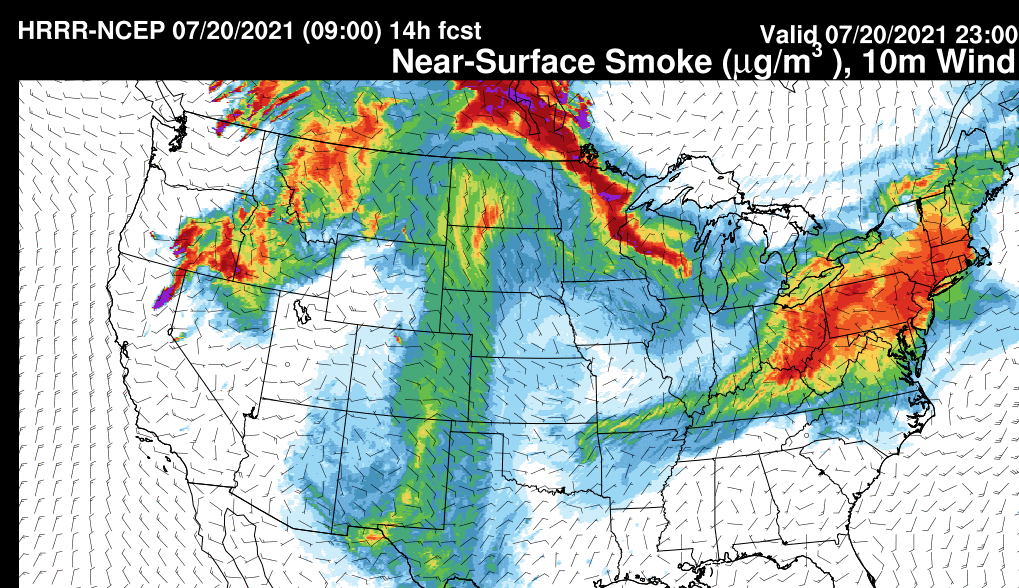 If you have been brushing off the raging wildfires burning out West as no concern of ours – you're wrong.
Not only is the catastrophe ours, too, but now we are being directly affected.
An air quality alert has been issued for the unhealthy levels of particulate matter entering our skies from the raging fires in the Canadian west.
Here is the alert from DEM:
Be advised: an Air Quality Alert has been issued for RI today! HEAVY smoke from Canadian wildfires is causing elevated fine particle concentrations, reaching UNHEALTHY levels. Levels are expected to remain MODERATE tomorrow, with lingering, but less impactful smoke impacts.