Things get ugly in C-Town
By Will Collette
OK, here are today's main health issues:
National Weather Service has issued a heat advisory because of high temperatures and humidity;
Our air quality is poor for ozone. The rest of the state has problems with particulate matter;
Watchaug Pond is polluted with algae and Camp Watchaug Beach had been closed (it JUST re-opened) after being closed for high bacteria counts.
Pollen counts are medium to medium-high for grasses and weeds.
Our COVID-19 transmission rate continues to rise statewide (yesterday at 2 PM, it hit 140 cases per 100,000 in population).
Now, some details.
We are well into the "High Transmission" range or Red Zone. In June, our transmission was around 10 per 100K. Charlestown's transmission rate was ZERO in June but 334 per 100K in July.
HEAT.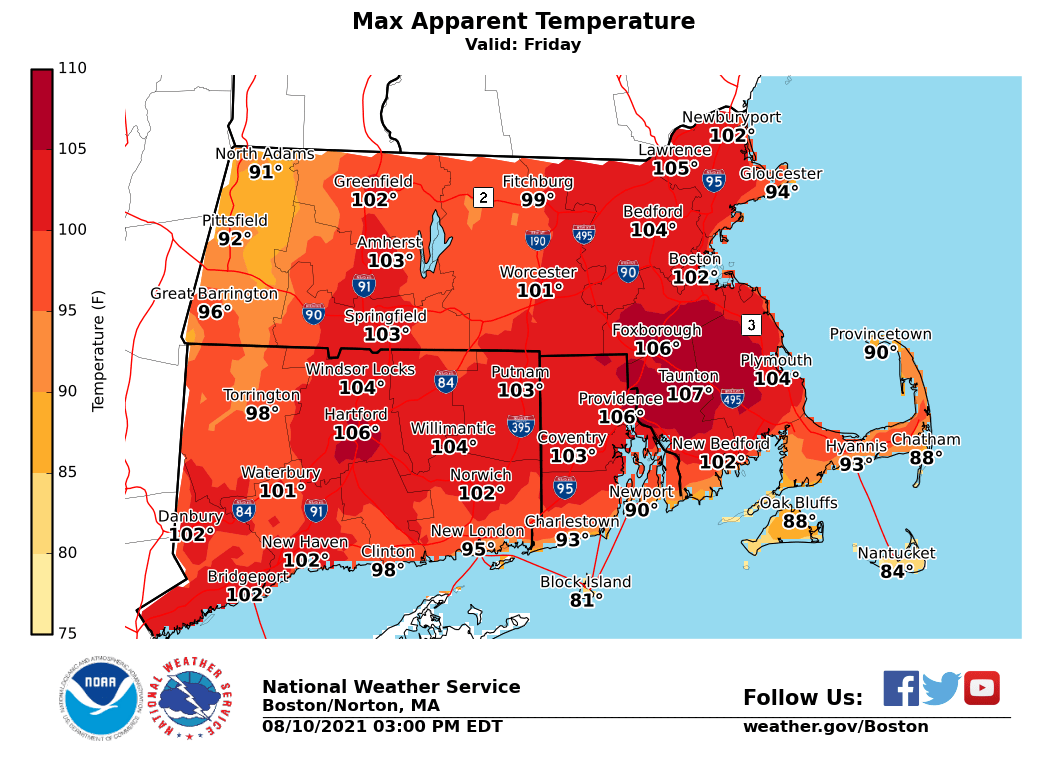 Charlestown temperatures, including "feels like" temps, are going to be high (perhaps around 99 degrees), though a lot lower than inland - approximately a 10+ degree difference.
Rhode Island Emergency Management suggests you do this: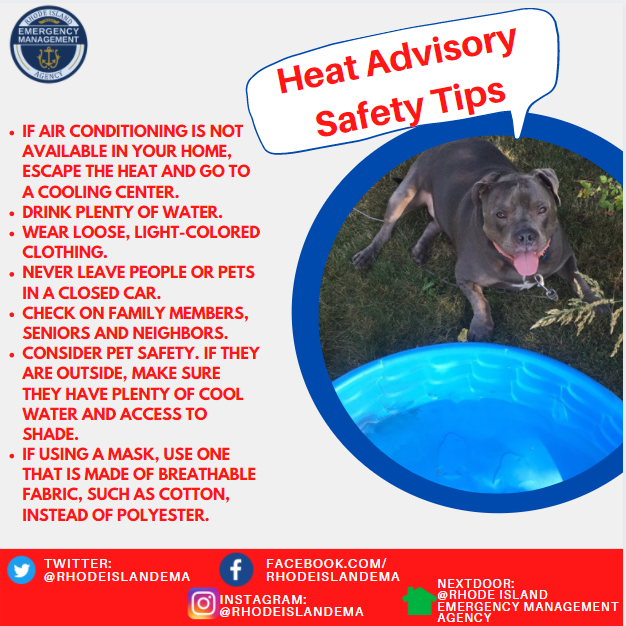 BAD AIR
Today's main problem is ozone, mostly generated by cars, but really any vehicle or device running on fossil fuels. The heat is sticking with us until Sunday, so we should expect problems until the weather breaks.
Currently, particulates are not considered a problem along the coast, but that also looks like it will change over the next couple of days.
Here's the official forecast:
WATER QUALITY
Our record rains are causing beach closures when storm run-off inundates waterways. Scarborough Beach had to close for a few days as have other area beaches, including Camp Watchaug on Watchaug Pond.
Lots of our freshwater ponds are hosting growths of potentially toxic algae.
For all beaches in the state, ocean or freshwater, you can use this link to find out current water quality.
Here's an aerial shot from Google Earth of Watchaug Pond.
Be smart. You know your own health issues and those of your family and you should act prudently. With high heat, humidity, bad air and rising COVID, staying home in the cool seems most prudent to me. When you go out, as I will be doing this afternoon, be sure to mask up.