This year's rhetoric is bad enough
I think most voters will agree that the language and rhetoric used during this year's political campaigns – from the Presidential campaign down to local races – has been the worst ever.
The racist, sexist hate speech from Donald Trump is beyond awful, but one trend in this year's election bothers me even more. And that's when candidates use incendiary language that may incite violence.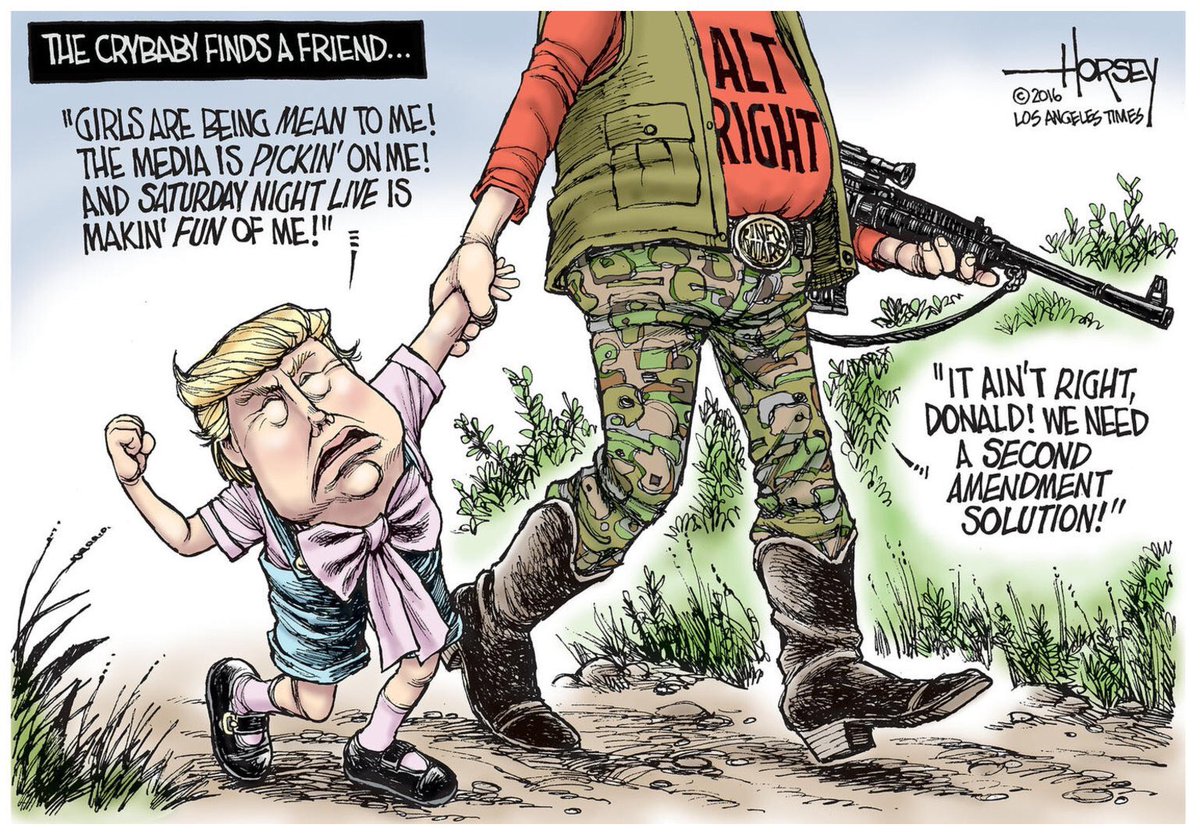 There's been a lot of attention given to Trump's calls for his followers to beat up protesters or news reporters at his rallies, or his remarks about a Second Amendment "solution" to Hillary Clinton when she beats him, or his apparent call for a general insurrection over what he calls a "rigged election" when he loses.
Trump's calls to violence are pretty horrible, the worst anyone can recall in living memory or even in history. Maybe the rhetoric in 1860 before the Civil War was worse, but not by much.
Locally, we have two right-wing state representatives with public sympathies toward radical militia hate groups who espouse violence against the government.
Rep. Justin Price (R-Richmond) praised the "Three Percenters," a militia offshoot that believes it can overthrow the government by rallying 3% of the population.
Unfortunately, incitements to popular revolt are not just limited to Trump or the ultra-right-wing.
I am still uncomfortable with Bernie Sanders' repeated calls for "revolution" as if such uprisings are perfectly normal, garden party affairs of state. I'm sure Bernie doesn't intend to start a real revolution of the kind where people die.
But words matter and a man of his values and intellect ought to be more selective about his language. You never know how some unhinged individual might take that call to revolution.
An actual campaign photo of Jeff Johnson
We have a more subtle bit of that going on in Rhode Island, where Jeff Johnson, a popular biology teacher at South Kingstown High School, is running against Rep. Jim Langevin for Congress, Second District.
He was recently endorsed by the Rhode Island Green Party. He ran in 1994 as the Green Party's candidate for Lt. Governor. He lost.
While he seems like a nice guy with an array of progressive ideas that sound attractive, he too seems to have an attraction to the incendiary.
He has been engaged in a piecemeal "Long March" from Green Hill Pond in South Kingstown to Burrillville to try to raise attention to some of his issues.
But I have trouble getting past the "Long March" thing.
Why would a guy who claims to be a lifelong crusader against war invoke the spirit of Mao Zedong and his Long March in 1934 that led to the Chinese revolution, one of the worst bloodbaths of the twentieth century?
Why, why, why would Johnson title his signature campaign event after Mao's Long March?
Maybe Johnson never listened to John Lennon when he wrote:
"You tell me it's the institution
Well, you know
You better free you mind instead
But if you go carrying pictures of Chairman Mao
You ain't going to make it with anyone anyhow…"
Beatles, Revolution, 1968
What I do know is that Johnson chooses the words he uses very deliberately. How do I know that? Because Glenn Yu, his campaign manager and former student, wrote in an
Oct, 26 Rhode Island's Future promo piece
on Johnson that
"
His vocabulary and control over language are often awe-inspiring."
In other e-mails from the campaign, there is one that goes on about how the ProJo ignored their campaign, gives no attention to them in its articles on local races and doesn't run their releases or letters to the editor.
Maybe the ProJo is biased. Actually, I'm SURE the ProJo IS biased against any candidate who is even a little bit left of center.
But coverage also goes to those who show up.
Case in point. There was a debate held in North Kingstown on October 20 for all candidates running for the Second District Congressional seat. Rep. Langevin was there. So was his Republican rival Rhue Reiss.
Jeff Johnson was supposed to show up, but didn't. Instead, 19-year old campaign manager Glenn Yu sat in his place.
I asked Johnson to confirm whether or not he intended to attend the debate.
I got this response from Glenn Yu:
"

There has not been a 2nd District debate yet

,

at least none that I am aware of

. However, we are going to be debating the other candidates this Thursday on State of the State. That should be televised on local access. Thank you so much for offering to cover us. It really means a lot to all of us working on the campaign.
"Best, Glenn (Mr. Johnson's campaign manager)"
So I asked again, this time noting that I had spoken to a witness who said that when Johnson was a no-show, Glenn was allowed to sit in for him.
At this point, Glenn fessed up with this e-mail:
Yes, Mr. Johnson's brother in law has terminal cancer and DIC, and he had to go out to San Diego that week to see him for the last time. I was sent in his stead.
OK. I feel very badly for Mr. Johnson's brother-in-law. I just recently travelled to say goodbye to my last living uncle. So I understand the reason for wanting to say goodbye. But I also know that you have some control over travel timing.
Mr. Johnson somehow worked it out so that he was back in Rhode Island for the kick-off of his "Long March" on October 22, but not for the October 20 debate. From that I conclude he put a higher priority on his Long March stunt than on running a serious campaign for Congress.
Despite all the craziness of the 2016 election campaign, I hope no one loses the sight of the critical need we have – at all levels – for serious people to take the job of governing seriously. The act of campaigning, of telling voters what you stand for, also must be taken seriously, and carried out responsibly.