Richard V. Piacentini is director of Phipps Conservatory and Botanical Gardens in Pittsburgh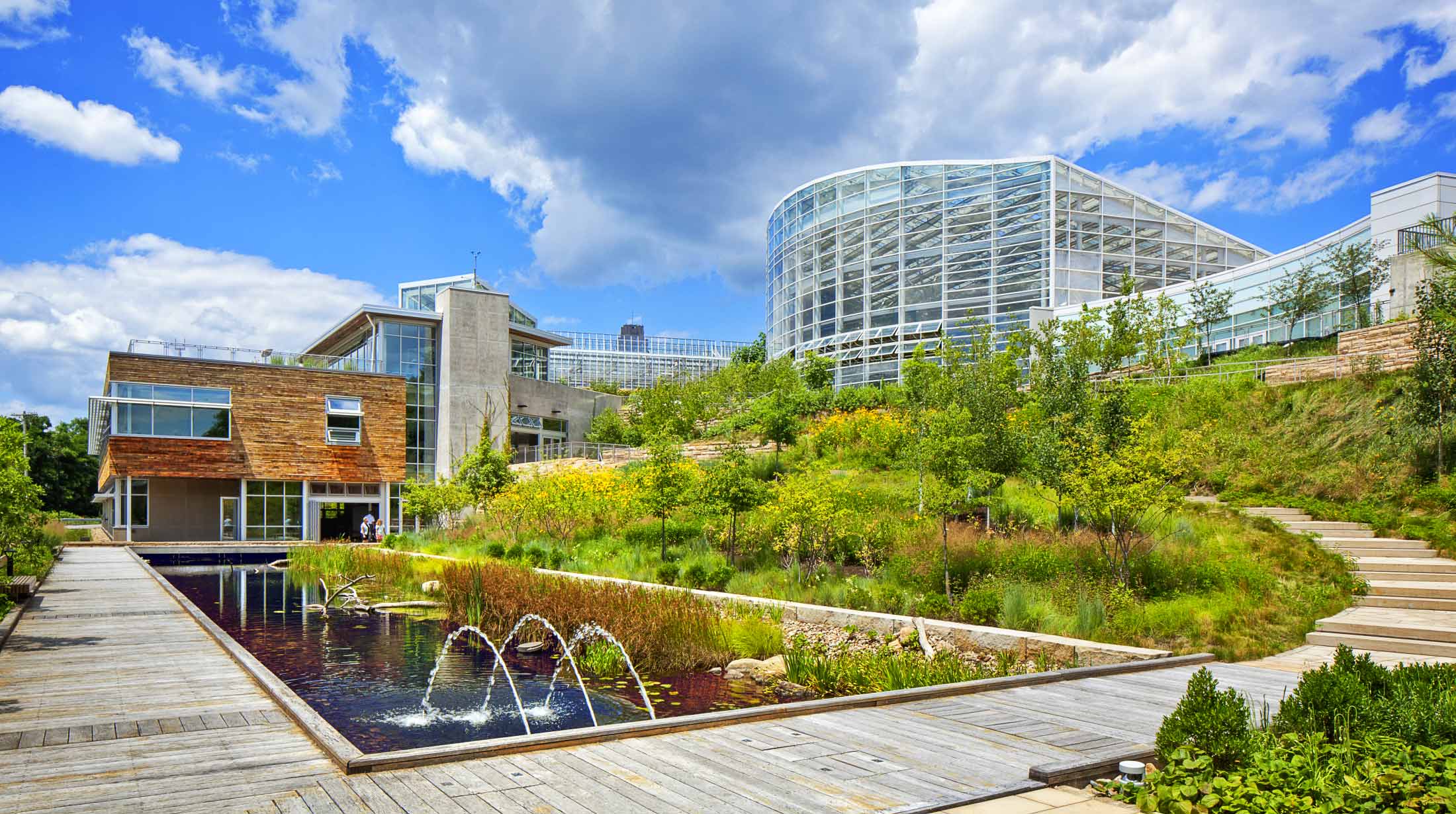 Richard V. Piacentini, a world-famous green building expert will give a talk at the University of Rhode Island on Friday, Oct. 21 about the importance of environmentally responsible building construction.
The talk, which is free and open to the public, will start at noon in Galanti Lounge on the third floor of the Robert L. Carothers Library and Learning Commons on the Kingston campus.
Piacentini, a 1977 URI graduate, is the director of the Phipps Conservatory and Botanical Gardens in Pittsburgh, one of America's oldest and largest conservatories. Since Piacentini took over in 1994, he has transformed the facility into a model of environmental efficiency, involving everything from its visitors center to greenhouses.
His focus is on the connection between people, plants, health and the planet. He is especially interested in teaching children about nature and promoting human and environmental well-being.
The Center for Sustainable Landscapes at Phipps is one of the greenest buildings in the world and the only building in the world to meet four of the highest green building standards. The building has won numerous awards, including the Top 10 Green Project Award in 2016 from the American Institute of Architects Committee on the Environment.
When President Barack Obama and other world leaders gathered in Pittsburgh for the G-20 Summit in 2009, they dined at the Phipps conservatory, thanks to Piacentini's work. Piacentini is also co-founder of "Let's Move Pittsburgh,'' a program based on First Lady Michelle Obama's national "Let's Move!'' campaign to improve children's health.
Piacentini is past board chair for the International Living Future Institute and past president and treasurer of the American Public Gardens Association. He is also the founding chair of that group's Green Buildings and Landscape Committee.
A pharmacy major at URI, Piacentini earned a master's degree in business administration from Virginia Commonwealth University and a master's degree in botany from the University of Connecticut. He is a registered pharmacist in Washington, D.C. In 2015, he received URI's Distinguished Alumni Achievement Award.